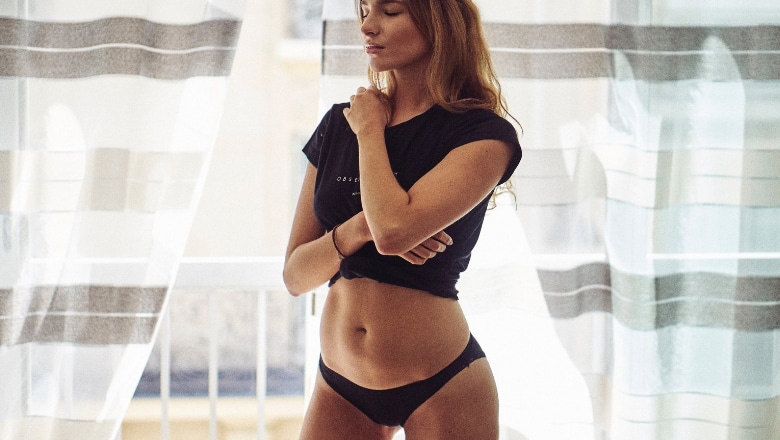 Liposuction in London is one of the most popular cosmetic surgery procedures at Centre for Surgery. This highly effective body contouring technique can be used for the removal of unwanted fat from many different parts of the body including the abdomen, thighs, hips, chin, arms, knees and the male chest as part of a male breast reduction or gynecomastia procedure. Our team commonly get asked about how to choose the best liposuction surgeon in the UK. If you are at the beginning of your journey of learning about what liposuction can do for you or if you have already done extensive research on all aspects of the procedure, our guide on choosing a liposuction surgeon will be very relevant to you.
What does liposuction involve?
Patients that have well-localised areas of unwanted fat that have been unable to be reduced with diet and exercise may find liposuction to be an excellent cosmetic surgery technique for the removal of these stubborn fat deposits. The procedure requires only very small incisions to permit the access of a small cannula which is used to gently extract the unwanted fat cells beneath the skin. During the liposuction procedure, your surgeon removes fat with the expert technique involved in using the liposuction cannula which is moved in a back-and-forth motion to permit the break up of fat cells effectively followed by their vacuum extraction. The surgeon will remove fat in areas that have been previously marked in the preoperative area whilst you were standing up. The desired result of liposuction is to ensure a sculpted appearance with smooth-looking skin and long-term fat removal. For patients that are having multiple areas of liposuction, your surgeon will take great care to position each small incision in as inconspicuous a position as possible to minimise the appearance.
The function of the cannula is to remove excess fat but it also helps to remove fluids that are normally found in the body's tissues. Your anaesthetist will therefore take great care to ensure your fluid balance is carefully monitored throughout the procedure and you may receive intravenous fluids to replace any fluid lost during the liposuction procedure.
For patients who are keen to know if they are an ideal candidate for liposuction then it is important to bear in mind the following points:
Patients should be at stable body weight and should be below a body mass index of 30. It should be straightforward for you to maintain a healthy body weight and you are aware that liposuction is not a treatment for weight loss. Liposuction is primarily used for the targeted removal of body fat from defined body areas for patients looking to improve their body shape.
It is important to have good skin elasticity with firm skin as this will help to optimise the results of the liposuction procedure
All patients should be in good mental and physical health with no chronic medical conditions and should have realistic expectations about what the procedure can achieve
Patients over the age of 50 can also have liposuction and being older does not prevent one from having liposuction provided they are in good health and have good skin elasticity.
Older people with poor skin elasticity may not be ideal candidates for a liposuction treatment alone and may require a skin excision procedure such as a tummy tuck for optimal results.
RELATED: What is the difference between liposuction and a tummy tuck?
What are the different methods of liposuction used by your surgeon?
There are many different techniques for performing liposuction & fat reduction and the procedure has undergone a number of refinements over the last 10 years. The precise method used will depend on the body area being treated as well as your expectations for treatment. The following are some of the most common techniques for performing liposuction:
In all cases, your surgeon will first inject a local anaesthetic solution which also contains adrenaline for reducing the size of blood vessels and this helps to minimise any blood loss. This solution is injected into the subcutaneous fat beneath the skin. The benefit of injecting fluid includes improved pain relief both during and after the procedure, minimal blood loss and easier extraction of stubborn fat cells. The tumescent technique of liposuction is now considered to be the safest and most effective method and this involves the injection of much larger volumes of fluid containing local anaesthetic to produce a firm and swollen consistency in the fat tissue. Tumescent liposuction helps to improve the accuracy and precision of body contouring with a much lower risk of skin irregularities and skin lumpiness. Tumescent liposuction can in many cases be carried out under a local anaesthetic in smaller cases.
In contrast to the tumescent technique, many surgeons use the super-wet technique which is similar in many aspects to the tumescent method although less anaesthetic fluid is injected by the surgeon. The super-wet technique is primarily used for liposuction cases carried out under general anaesthetic and it's quicker to perform compared with tumescent liposuction.
Power-assisted liposuction is also known as PAL lipo and is the preferred liposuction technique used at Centre for Surgery in London. Our surgeons were among the first liposuction surgeons in London to use this safe and effective technique. The basis for power-assisted liposuction involves a specially vibrating cannula which allows the removal of fat with much less effort, and a lower level of bruising and swelling after the procedure. Compared with older methods of liposuction the technique is both gentle and safe. At Centre for Surgery, our surgeons do not use thermal liposuction methods such as ultrasound-assisted liposuction or laser-assisted liposuction also known as SmartLipo. These techniques are involved with a much higher risk of complications including skin burns in the most severe cases.
RELATED: What is Vaser liposuction?
The liposuction consultation
The consultation serves as a foundation for learning about all aspects of the procedure and serves as an opportunity for you to ask any questions about the liposuction procedure. In some cases, your surgeon may recommend a follow-up consultation before treatment to allow you to learn as much as possible about the treatment and to gauge your expectations for what liposuction can achieve.
RELATED: Liposuction risks and how to avoid them
Some patients may want to make notes during the consultation or in advance so that they do not forget any questions they may wish to ask during the consultation. Your surgeon will typically take 45 minutes for your consultation and I can be a lot of information conveyed. Some patients may feel overwhelmed by the amount of information but fortunately, you will be able to see one of our patient coordinators after your consultation for any follow-up enquiries you may have. You can also get in contact with us via phone or email and we would always recommend a follow-up consultation if you are in any doubt about any aspect of the procedure.
RELATED: Liposuction Patient Journey
We would also recommend asking to see your surgeon's gallery of before and after photos for patients who have had liposuction and are similar to yourself. There are many before and after photos on our website and your surgeon will be able to show you a much larger range at your face-to-face consultation. The purpose of viewing liposuction before and after photos it's to help you to build up an accurate idea of what the treatment can achieve and this will help you to form realistic expectations of what the treatment can achieve.
The consultation will involve the surgeon taking a thorough medical history followed by a full physical examination. Your surgeon will then be able to formulate a treatment plan and will be able to advise you on whether you are a suitable candidate for the procedure. The preoperative preparation instructions will also be discussed to ensure you are in the best possible condition for surgery. These preoperative instructions will include guidance on preoperative fasting, which medications to avoid and choosing the ideal liposuction compression garment.
Before your liposuction procedure
Patients who smoke will need to ensure that they quit at least four weeks prior to liposuction and should avoid smoking during the recovery period. Stopping smoking will improve your level of health and helps during the recovery period to minimise infection. Patients who smoke have a reduced level of blood flow to the tissues and this has a direct effect on healing after surgery. Patients who are considering having liposuction may find this is the ideal opportunity to quit the habit permanently.
RELATED: Liposuction frequently asked questions
As part of the preoperative preparation, our expert preoperative team will send you detailed instructions on all the important aspects of preparing for the procedure. It is important to follow the preoperative instructions in full and you can always get in contact with our preoperative nurses at any time if you are unsure about any aspect of the preparation. Our nurses are also available to guide you after your surgery and they will be involved in booking your appointments and making sure that all of your documents are completed and answering any questions that you may have about the procedure.
The preoperative nursing team will ensure that you complete the health assessments and in some cases, you may be required to carry out a number of blood tests and these should be completed at least two weeks before the procedure. We would generally advise you to take approximately one week off work and to avoid any household activities during this initial recovery period. You should ensure to have as much rest as possible and avoid any strenuous activities during the first two weeks. We would advise arranging for home help to be in place before undertaking the procedure. For patients who have childcare responsibilities, we would advise alternative arrangements to be made during the early postoperative period. It is important to avoid doing it in the early phase after surgery and this can be difficult for some people but we must emphasise that your healing and results will be best if you follow your surgeon's post-operative instructions in full.
On the day of your procedure
The big day has finally arrived and it is entirely normal to feel a bit anxious. Our team is always on hand to support you at all stages and if you have any questions about anything please don't hesitate to get in contact with us. It is very important to choose a responsible adult I will be able to drop you off and pick you up after your procedure on the day. Your adult escort will be given a lot of information by our recovery nurses on how to look after you as they have a very important task of looking after you for the first couple of days.
Once you have arrived at the clinic and been formally admitted you will be seen by our admission nurses where you'll have another opportunity to ask about any aspect of the procedure. You will then be asked to change into a clinic gown before being reviewed by your anaesthetist. Your anaesthetist will assess you to make sure you are medically fit and prescribe a number of pre-medications for you to take before your procedure. You will then be reviewed by your surgeon who will be able to discuss any aspect of the consent form with you and will then mark the areas of treatment whilst you are standing up. When the theatre team has carried out their final checks, you will be escorted to the operating theatre and put to sleep by the anaesthetic team. After the procedure, you will wake up in the recovery room. It is normal to feel a bit dizzy or tired and the symptoms will settle down as the anaesthetic wears off. The anaesthetist and anaesthetic assistant will closely monitor you in the post-operative period to make sure you recover in a smooth manner. You may feel mild discomfort and this can be easily controlled with painkillers prescribed by your doctor. Once you are medically fit for discharge, our nurses will take you to your caregiver and discuss any final post-operative instructions with them.
We will call you the next day to check up on you and see how you are doing and your post-operative appointment will be booked for one week after surgery. At your post-operative appointment, our nurses will remove your dressings and inspect the incisions to make sure that they are healing well. This is also an ideal opportunity for you to ask any questions you may have about liposuction recovery. Most patients should not require any painkillers after the first week after liposuction although every patient is different and we will do our best to make sure you are as comfortable as possible during the recovery phase after liposuction.
Liposuction recovery
You'll be provided with specialist liposuction compression garments and you will need to wear these for at least six weeks after the liposuction procedure. These compression garments can be worn underneath your everyday clothes and are crucial for a smooth liposuction recovery and for attaining the very best possible liposuction results. The compression garments also help to support the area and many patients like wearing them as it helps to enhance their body silhouette. You can safely shower the day after your procedure and this is often an ideal opportunity to wash and dry your garment and then reapply it after having a shower.
It is normal to notice a considerable amount of bruising and swelling during liposuction recovery and this is completely normal. It will take approximately 6 to 8 weeks to settle down and we would therefore advise you to be as patient as possible during this phase. Once the bruising and swelling have settled down you will then start to see your final results and it will be well worth it. It is very important to follow all of your surgeon's post-operative instructions and in some cases, your surgeons may recommend post-operative massage routines to help reduce swelling and break up any localised scar tissue.
After the first week after liposuction, you should avoid exercising for at least four weeks. After four weeks, walks in the park and other light activities are absolutely fine and after six weeks you can restart strenuous activities including going to the gym. You will be seen by your surgeon at the six-week mark for an assessment of your results and we are always available should you have any questions or concerns during the post-operative period. If you have any further questions about liposuction or you would like to book a consultation, please get in contact and speak to one of our friendly and knowledgeable patient coordinators.
Amazing from start to finish, the communication was the main thing was fully informed and looked after, on the day of my breast augmentation, the staff were fab and made me feel at ease through out the whole process. Thank you so much.
Mohammed Farid
18/11/2021
I've had such a great experience with excellent advice, care and attention and surgical treatment (gynaecomastia) - I can fully endorse the treatment I have received from Centre for Surgery with absolutely no qualms at all. Brilliant in every way - thank you all so much.
Caroline Thorpe
14/11/2021
Very pleased with my whole experience of having a procedure. Was so nervous about getting treatment and i was reassured and felt so comfortable throughout thanks to the amazing nurses. I definitely made the right decision to have breast augmentation at centre for surgery with dr erel.
Melissa Briggs
08/11/2021
So glad I went with centre for surgery, the whole process went very smoothly from the consultations down to the actual day of the procedure. I was so nervous on the day but the whole team put me at ease and I'm happy with my results as I feel a lot more comfortable wearing certain clothes now. My surgeon was Alberto Di Giuseppe who performed a breast Augmentation on me, and I would definitely recommend as he was very clear on what the outcome of the surgery would be and which size would look the best for my frame.
Couldn't be happier with Dr Tillo work,i had my breast surgery one week ago and so happy with the results so far,all the staff are extremely nice and very supportive,i would definitely recommend their services,thank so much
From start to the finish everything was perfect for tummy tuck surgery. All staff is very friendly and the aftercare has been good. The Doctor and the nurse team was fantastic. I'm so happy...result is amazing. Thank you!!!
This was overall a great experience, all the staff at Centre for Surgery were friendly and put me at ease. It is a nerve wracking thing to go through an op but the staff were so nice. Mr Ertan has got a great team around him. On the day of the operation everything went smoothly to plan, there was no delay or holdups, I had another consultation with Mr Ertan who confirmed what was going to be done and that I was still happy to proceed. I was prepped for the procedure, I met with the anaesthetist who again was really nice and put me at ease explaining his role. After the procedure I woke up with the nurse by my side making sure I was OK and checking on me, I was able to stay in the clinic until I was ready to leave and was not rushed at all. I was well looked after from the start to the point when I was discharged. Post operation I was staying at a local hotel it was so close there was no point in even getting a taxi and I was able to walk back where my partner was waiting for me. I was expecting a lot of bruising to both my eyes but there was very little if any by the time the cast came off after 7 days, I am now at the two week post operation point and it is healing well with no outwardly visible bruising or scaring. The next milestone is a checkup at the 6 week point with my surgeon. If you're thinking of having something like this done I would highly recommend getting in touch with Centre for Surgery.
The staff at Centre for Surgery were very kind and accommodating. They answered any questions I had about the procedure and were constantly checking up on me. A special thank you to Christina for all her support throughout.
I would just like to state the quality of care received from the nurses at Centre for Surgery was beyond the highest level. Sophie takes her patient care to another level beyond words. She always puts me at ease. She is there for me even at awkward hours just when I mostly needed reassurance and she is one of the most compassionate nurses I have come across and demonstrates her passion naturally for caring for others. She totally deserves recognition at its finest and thank you for always being there for me. 😍