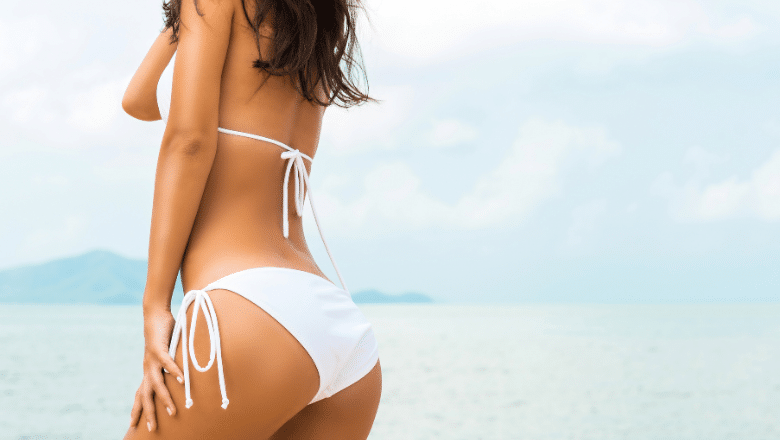 Hip Dip Removal Surgery for an Hourglass Body Shape
Many women worry about having hip dips, especially if they're aiming for a curvy, hourglass shape. If you're one of them, you might sometimes feel a bit uneasy about how your hips look. But don't worry, hip dips are completely natural. If you're keen to smooth them out and get the streamlined look you've always wanted, there's a solution for you.
A Brazilian Butt Lift, also known as a BBL, is a type of cosmetic surgery that focuses on lifting and reshaping your bum. This procedure doesn't just make your bottom look more lifted and toned, but it also enhances other parts of your body. During the surgery, fat is removed from areas like your tummy or thighs using liposuction and then transferred to your buttocks. This helps to contour and improve not just your bum but also other parts of your body. Imagine feeling more self-assured in a swimsuit or a pair of snug jeans!
So what are you waiting for? You deserve to have the body you've always wanted, and you can achieve it with the skilled surgeons at Centre for Surgery.
Understanding Hip Dips: The Anatomy and Your Options
What exactly are hip dips? They're subtle indentations or hollows that appear just above your thighs, on the outer edges of your buttocks, and along the bottom of your pelvic bone. Contrary to popular belief, hip dips aren't a health concern or an indication of any underlying medical issues. They're simply a natural part of human anatomy, particularly common in women, influenced by the shape of your pelvic bones.
You might notice that hip dips can be more pronounced in some people compared to others. Several factors contribute to this, including genetic makeup, the natural structure of your bones, and the amount of muscle mass you have. For example, if you have a higher body fat percentage, your hip dips could be more noticeable because the surrounding area may lack muscle tone. Similarly, individuals with a naturally broader pelvic structure may find that their hip dips are more prominent.
Many individuals aim to minimize the appearance of hip dips through various lifestyle changes. A balanced diet rich in nutrients and protein can aid muscle development and potentially make hip dips less obvious. Additionally, high-intensity workouts targeting the hip and gluteal region can help build muscle mass, which may give a fuller appearance to the area around the hip dips. Essentially, these methods can help you work towards achieving a more curvy, hourglass figure if that's your goal.
So, if you've been worrying about your hip dips, know that they are a completely normal part of your body's anatomy. But if you do want to make changes, options like a balanced diet and targeted exercise are available. And for those interested in more immediate or dramatic results, cosmetic solutions such as a Brazilian Butt Lift can offer a contoured, smoothed appearance.
Hip Dips vs Love Handles: Understanding the Differences and Your Options
While both hip dips and love handles concern the region around your hips and waist, they are two distinct features with different characteristics and treatment options. Understanding the differences between them can help you decide on the best approach to enhance your body's natural curves.
What are Love Handles?
Love handles, often referred to as "muffin tops" or "spare tires," are pockets of excess fat that accumulate on the sides of your waistline. They are often seen as problematic areas and are typically more resistant to diet and exercise compared to other parts of the body. This is because the fat here is a mixture of subcutaneous fat (the layer just under the skin) and visceral fat (the fat that surrounds organs). Factors like genetics, diet quality, lack of exercise, and hormonal changes can all contribute to the development of love handles.
How Do Love Handles Differ from Hip Dips?
Unlike hip dips, which are natural indentations occurring due to the shape of your pelvic bones, love handles are accumulations of fat. Hip dips are a bone structure issue, while love handles are a fat distribution issue. They are not medical conditions but are often areas of concern for those aiming for a particular body shape.
Treatment Options for Love Handles
If you're finding it challenging to reduce your love handles through diet and exercise alone, you might consider Liposuction 360. This comprehensive liposuction procedure targets the entire midsection, removing fat from not just the abdomen but also the back and waist areas.
Can Liposuction 360 Enhance the Hip Area?
So how does Liposuction 360 relate to hip dips? While Liposuction 360 primarily focuses on reducing fat from around your midsection, it can indirectly improve the appearance of your hips by removing excess fat from the waist and back, thereby drawing more attention to your natural curves. This gives a more balanced, proportional look to your body, which can make hip dips less noticeable. However, it's essential to consult with a qualified surgeon to discuss your specific needs and desired outcomes.
Smoothing Out Hip Dips with a Brazilian Butt Lift: The Procedure Explained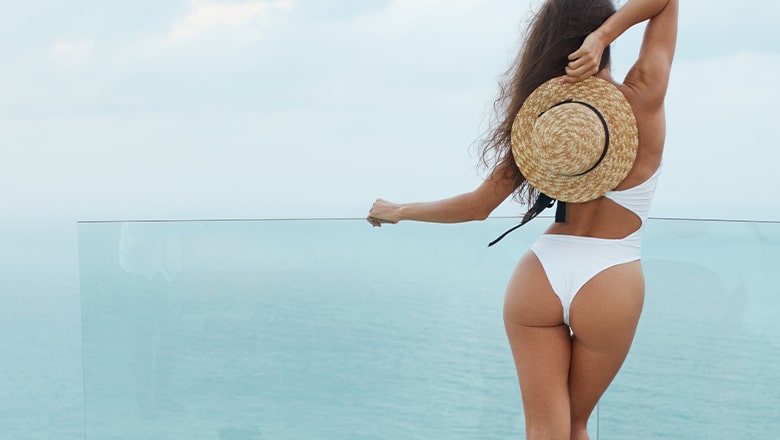 If you're looking to fill out your hip dips for a smoother, curvier silhouette, one highly effective method is a Brazilian Butt Lift (BBL) combined with Liposuction 360. At Centre for Surgery, our skilled surgeons utilize this dual approach to provide natural-looking, balanced results. Below, we explain how the procedure works from start to finish.
Step 1: Liposuction 360
The first step involves Liposuction 360, where excess fat is removed from targeted areas of your body like the stomach, thighs, and back. After administering general anaesthesia to ensure you're comfortable throughout the procedure, our surgeons make small, discreet incisions in the designated areas. A thin, flexible tube known as a cannula is then inserted to suction out the unwanted fat.
RELATED: Benefits of Combining 360 Lipo and BBL
Step 2: Processing the Extracted Fat
Once the fat has been harvested, it undergoes a thorough cleaning and processing stage. This is crucial to ensure that the fat is in the optimal condition for reinjection. Our surgeons meticulously prepare the fat, aiming for the highest fat survival rates and minimal complications.
Step 3: Fat Grafting (BBL)
The next phase is the Brazilian Butt Lift itself, often referred to as fat grafting. During this stage, the processed fat is carefully injected into the hip dip areas. Our surgeons liken the process to sculpting with clay. Fat is strategically added to the hip dips to create a curvier, more balanced look. The aim is not just to fill in the hip dips but to achieve an overall harmonious body contour.
RELATED: Why BBL is great for hip dips
Precision and Care
The entire procedure can take upwards of two hours, depending on the individual case. Pain is usually minimal, thanks to the general anaesthesia, and our surgeons exercise extreme care and precision to avoid issues like asymmetry, bumps, or more serious complications such as tissue injuries.
The Centre for Surgery Difference
What sets us apart is our specialised, multi-phase liposuction and fat transfer technique. Developed in-house, this approach ensures high-fat survival rates while minimizing potential complications. Our surgeons are committed to delivering results that not only meet but exceed your aesthetic goals.
By offering this comprehensive approach, we provide a tailored solution to effectively address hip dips, enhancing your natural curves and boosting your confidence.
Is a Brazilian Butt Lift Suitable for Everyone? Factors to Consider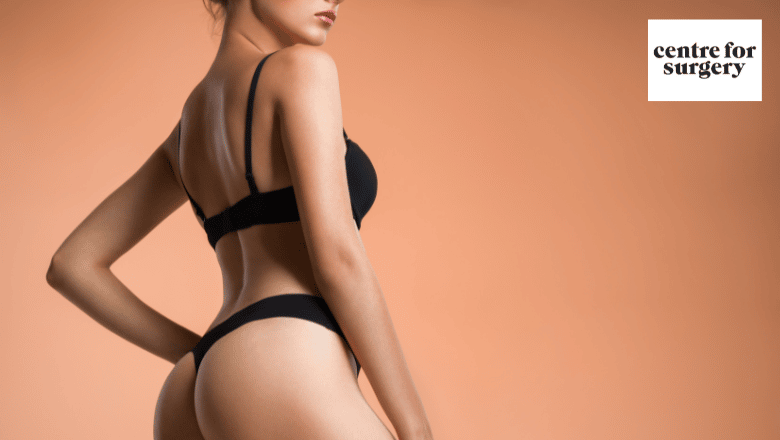 A Brazilian Butt Lift (BBL) isn't a one-size-fits-all solution, and there are several factors to consider when determining if you're a good candidate for the procedure.
Fat Availability
One of the most critical criteria is the availability of donor fat for liposuction and subsequent fat grafting. A BBL requires a sufficient amount of fat to harvest from other areas of your body, typically the stomach, thighs, or back. If you have lower fat reserves in these common areas, your surgeon might look to alternative regions like your arms, neck, or legs as potential fat sources.
Body Structure
Your natural body structure and anatomy also play a significant role in whether a BBL would be suitable for you. Some people naturally have more muscle and less fat, which might limit the amount of fat available for harvesting and grafting. Moreover, the shape of your pelvic bones and buttocks will influence how much fat can be effectively and aesthetically added to create a curvier appearance.
Realistic Expectations
Before proceeding with a BBL, it's crucial to have a detailed discussion with your surgeon about your expectations and desired outcomes. A reputable surgeon will provide you with a realistic perspective on what you can achieve through the surgery, considering your body type, fat availability, and long-term sustainability of the results.
Health Conditions
Lastly, your general health and any existing medical conditions will also be considered. Individuals with specific health issues may be advised against undergoing a BBL or may need additional preparations and precautions.
Here at Centre for Surgery, our experienced surgeons will conduct a thorough analysis of your body and your aesthetic goals. We are committed to offering a realistic approach tailored to your individual needs to ensure that the procedure aligns with your expectations.
Preparing for a Brazilian Butt Lift: Steps for a Successful Outcome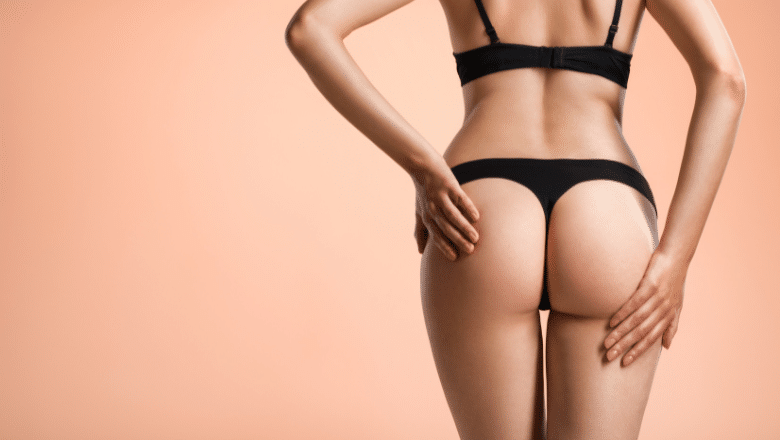 If you've decided to go for a Brazilian Butt Lift (BBL) to address your hip dips or other body contouring goals, adequate preparation is essential for a smooth procedure and optimal results. Here's a rundown of key steps to help you prepare:
1. Reach Your Weight Goals
If you're actively trying to lose weight, aim to reach your target weight before undergoing the procedure. Achieving weight stability can provide more predictable, long-lasting results and can facilitate a quicker and more comfortable recovery period.
2. Quit Smoking
Smoking can have a severe impact on your body's ability to heal and increases the risk of complications during and after surgery. Ideally, you should quit smoking for a minimum of two months before the surgery, although quitting for a year or longer is even better. This step helps improve blood circulation and enhances your body's natural healing processes.
3. Review Medications and Supplements
Blood-thinning medications like aspirin and ibuprofen, as well as certain dietary supplements, can increase your risk of bleeding during and after the procedure. Consult with your surgeon about any medications or supplements you're currently taking, and follow their guidance on discontinuing these products.
4. Discuss Medical History and Lifestyle
Be open and thorough when discussing your medical history with your surgeon. This includes mentioning any allergies, current medications, dietary habits, and lifestyle factors that could impact the surgery or your recovery. Your surgeon needs this information to tailor the procedure to your specific needs and to mitigate potential risks.
5. Choose a Qualified Surgeon
The success of a Brazilian Butt Lift largely depends on the expertise of the surgeon performing it. Choose a surgeon with extensive experience in BBL and body contouring procedures, as this will improve your chances of a successful outcome. A qualified surgeon will listen attentively to your concerns, discuss realistic expectations, and guide you through the entire process.
By taking these preparatory steps seriously, you set the stage for a smoother procedure and a quicker recovery. Adequate preparation ensures that you can undergo the Brazilian Butt Lift with the best possible conditions for success, helping you achieve the body shape you've always desired.
Why Choose Centre for Surgery for Your Brazilian Butt Lift?
When it comes to enhancing your natural curves and achieving a well-contoured body, the choice of clinic is crucial. Centre for Surgery stands as a leader in the field, offering bespoke treatment plans and a patient-focused approach. Here's why we are the go-to destination for Brazilian Butt Lift (BBL) procedures.
Expertise and Innovation
Our team of highly skilled surgeons specialises in advanced body contouring techniques. With years of experience and a track record of delivering exceptional results, we have developed a gentle, multi-phase liposuction and fat transfer technique that minimizes complications while ensuring high-fat survival rates.
Comprehensive Consultation
We believe in a holistic approach that begins with a comprehensive consultation. During this session, our surgeons will discuss your aesthetic goals, evaluate your body structure, and develop a tailor-made treatment plan. We aim to set realistic expectations and provide detailed insights into what the procedure involves and the kind of results you can expect.
State-of-the-Art Facilities
Our clinic is equipped with cutting-edge technology, ensuring that we provide the safest and most effective treatments available. From initial consultation to post-surgery care, our state-of-the-art facilities are designed to make your experience as comfortable as possible.
Exceptional Aftercare
At Centre for Surgery, aftercare is not an afterthought. We provide post-operative check-ups and are available around the clock for any questions or concerns you may have during your recovery period.
Patient Testimonials
Don't just take our word for it; hear what our satisfied patients have to say:
"My experience with Centre for Surgery was nothing short of amazing. The staff were incredibly friendly, and the results were beyond my expectations!" – Sarah, 32
"I felt in safe hands from the moment I walked in. The comprehensive consultation put all my worries at ease, and I couldn't be happier with the results." – Michael, 29
Further Information
For more insights on BBL and other plastic surgery procedures, visit our plastic surgery blog: Centre for Surgery Blog
Book a Consultation Today
Ready to take the next step? Contact us for a consultation:
📞 Phone: 0207 993 4849
📧 Email: contact@centreforsurgery.com
📍 Address: 95-97 Baker Street, London W1U 6RN
Choose Centre for Surgery for a Brazilian Butt Lift that's perfectly sculpted to your needs. We look forward to being part of your transformative journey.