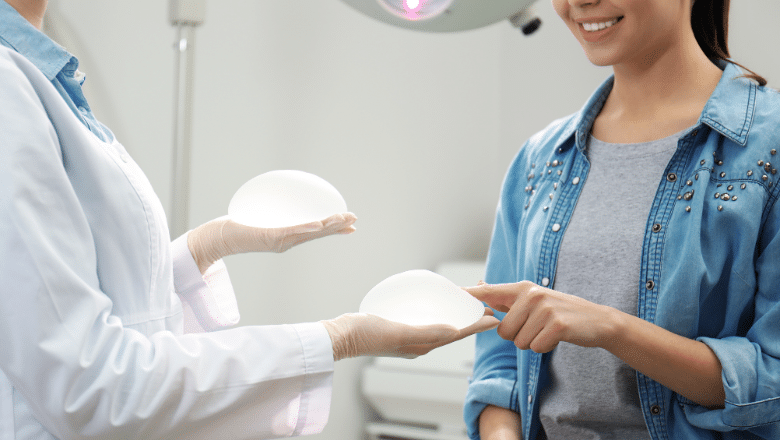 Discovering the Perfect Breast Size: Understanding the Role of Body Proportions
If you're considering enhancing your bust but aren't sure about the right size, understanding your body's unique dimensions can be a crucial step. At Centre for Surgery, we believe that finding the perfect breast size is all about maintaining the natural balance and harmony of your silhouette. This means that the proportion of the implants to your body is extremely important.
Breast augmentation is not just about increasing size; it's about creating a look that complements and enhances your overall body shape. A key aspect we focus on is how your height and weight can influence the ideal size for your breast implants. By considering these factors, we aim to achieve a result that is both aesthetically pleasing and in tune with your natural body proportions.
In this article, we'll explore the intricate relationship between breast size, height, weight, and overall body proportions. We'll delve into the evolving trends in breast augmentation, our unique approach at Centre for Surgery, and address some of the most common queries we encounter. Our goal is to guide you in making an informed decision that leads you to the breast size that feels just right for you. Continue reading to embark on your journey towards finding your ideal breast augmentation fit.
RELATED: What Are The Different Types Of Breast Implants?
Tailored Breast Augmentation: Embracing Individuality and Proportion
The world of cosmetic surgery is dynamic, with trends that shift and evolve over time. Reflecting back on the 1990s and early 2000s, there was a clear preference for larger breasts, influenced by iconic figures like Pamela Anderson in "Baywatch." Her striking look set a trend, inspiring many to seek similar enhancements.
However, the current trend in breast augmentation has shifted towards a focus on proportionality and individuality. The emphasis is now on choosing implants that harmonize with a woman's natural figure, rather than adhering to a one-size-fits-all approach. This change in preference highlights the evolving nature of beauty standards in plastic surgery.
RELATED: Why Bigger Breast Implants May Not Be an Option
A notable example of this modern approach is seen in celebrities like Kate Hudson, who underwent a subtle yet impactful breast augmentation. Her choice of smaller implants, in keeping with her petite, athletic build, showcases the importance of selecting a size that aligns with one's height and weight, rather than merely following trends.
At Centre for Surgery, our approach to breast augmentation is deeply rooted in personalisation. We understand that each body is unique, and so should be the approach to augmentation. We strive to find the perfect balance between the desired look and the natural proportions of each individual. This personalised method ensures that the results are not just about enhancing size but also about respecting and enhancing the natural contours of the body.
Harmonious Breast Enhancement: A Personalised Journey with Centre for Surgery
At Centre for Surgery, we offer a bespoke approach to breast enhancement, tailoring each procedure to the individual's unique body structure and personal preferences. Our focus extends beyond the technical aspects of surgery, such as minimising scarring and facilitating a rapid recovery. Our surgeons possess a deep understanding of how to determine the most complementary breast size for each patient, factoring in their specific anatomical characteristics.
Contrary to the prevalent belief that larger implants equate to more femininity, we've recognized that this isn't universally true. We work closely with our patients to dispel this misconception, educating them on how implants of any size can enhance shape, contour, and femininity without being overly large.
The principle of 'body harmony' guides our practice at Centre for Surgery. We're committed to ensuring that the implants are in perfect proportion to your natural build, achieving the aesthetic you envision while maintaining a natural look.
However, the most critical aspect of our approach is prioritising your safety and satisfaction. We believe that the patient's input is paramount, and you will always have the final say in the decision-making process. This patient-centred approach ensures that the journey to breast enhancement is as rewarding and fulfilling as the results themselves.
Crafting Your Ideal Look: Tailored Breast Sizing at Centre for Surgery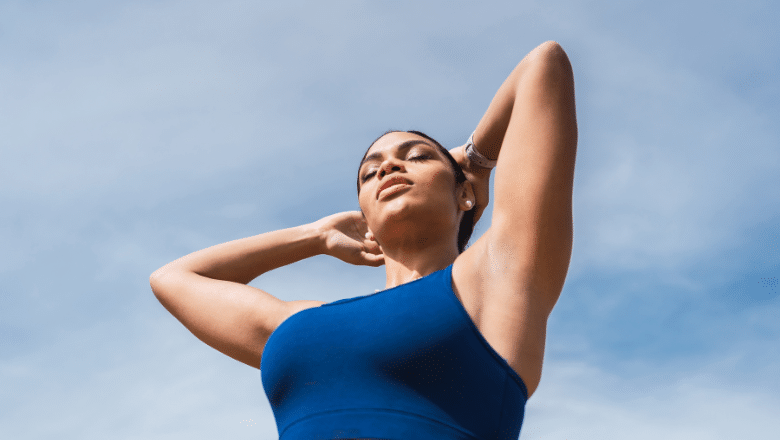 Embarking on your breast enhancement journey with Centre for Surgery begins with a comprehensive initial consultation. This first step is crucial in understanding your unique needs and goals. During this meeting, we delve into your health, lifestyle, medical history, and any concerns you may have. We also consider your future aspirations, such as family planning or breastfeeding intentions, ensuring that your surgical plan aligns seamlessly with your life's trajectory.
RELATED: Choosing The Right Implant Size – London Guide to Breast Implant Size
The next pivotal stage is the personalised breast sizing process. Our surgeons utilise a methodical approach, initially narrowing down potential breast sizes based on your height and weight. This step is followed by a hands-on, interactive experience where you can try on sizers (sample implants) in your bra. This process has often been likened to a playful session of dress-up by our former patients, helping you discover the size that resonates with your vision and feels 'just right'.
Centre for Surgery is dedicated to promoting body positivity in breast enhancement. We celebrate the diversity in shapes, sizes, and personal aesthetic preferences. Our philosophy is that every individual's breast size and body proportions are distinct and deserving of a customised approach.
The guiding principles in our practice are the empowerment that comes from self-love and the commitment to achieving enduring, beautiful results that you can cherish long-term. Our goal is to help you realise your vision, ensuring that the journey is as enriching and fulfilling as the outcome.
Embracing Your Transformation: Postoperative Care for Lasting Results
After your bespoke breast augmentation at Centre for Surgery, the journey towards embracing your new contours begins. A crucial aspect of this journey is ensuring the longevity and quality of your results. To achieve this, our surgeons employ advanced techniques designed to minimize scarring and facilitate a smooth, comfortable recovery.
The post-operative phase is vital for your healing and the lasting success of your surgery. To aid in this process, our team provides comprehensive post-operative guidance, tailored to your specific needs. These instructions are designed to enhance your recovery and maintain the quality of your results.
The postoperative care plan may include:
Restrictions on physical activities to ensure proper healing.
Special dietary recommendations to promote healing.
Topical treatments for scar minimisation.
Advice on sleeping positions that aid comfort and recovery.
Guidelines on wearing a post-surgical bra for optimal support.
Tips for maintaining mental well-being during recovery.
These guidelines are integral to securing the beauty and longevity of your new look. By closely adhering to these post-operative instructions, you can enjoy and cherish your enhanced contours for many years. Think of this phase as the final, crucial steps in your transformative journey, solidifying the wonderful changes you've chosen for yourself.
FAQs: Understanding Breast Size Choices
What Defines the Perfect Breast Size?
The concept of an 'ideal' breast size is subjective and varies for each person. Interestingly, some research suggests a proportional ratio, where 45% of the breast volume is above the nipple and 55% below. This ratio aims to provide a guideline for natural-looking proportions. However, the perfect size is really about what feels right and looks best for your body.
RELATED: What Do Perfect Breasts Look Like?
Can Breast Implants Be Too Large?
Yes, breast implants can be too large, leading to both aesthetic and medical issues. Oversized implants may cause problems like stretched skin, stretch marks, sagging, displacement of the implant, reduced sensation in the nipple, discomfort, and other complications including capsular contracture. It's important to choose a size that complements your body frame.
How Should I Choose My Implant Size and Shape?
Selecting the right size and shape of breast implants involves considering your body measurements, personal preferences, and lifestyle. We recommend thorough research, trying out different implant sizers, and relying on your surgeon's expertise to make an informed decision.
Do Implants Appear Larger Depending on Their Placement?
The actual size of the implant doesn't change with different placements (above or below the muscle). However, the visual effect and the contour of the breast can vary. Your surgeon will guide you in choosing the breast implant placement that aligns with your aesthetic goals and body type.
Why Choose Centre for Surgery for Your Breast Augmentation?
When considering breast augmentation, selecting the right clinic is as crucial as choosing the right implants. Centre for Surgery stands out for several compelling reasons:
Expertise and Personalisation: Our highly skilled surgeons at Centre for Surgery specialise in delivering tailored breast augmentation procedures. We understand that each individual's body and aspirations are unique, and we ensure that every procedure reflects this personalisation.
State-of-the-Art Techniques: We employ the latest surgical techniques to ensure minimal scarring and a swift, comfortable recovery, prioritising your safety and satisfaction throughout the process.
Comprehensive Care: From initial consultation to post-operative care, we offer a holistic approach. This ensures not just an aesthetically pleasing outcome but also a smooth and reassuring journey.
Patient Testimonials:
Emma's Experience: "My journey with Centre for Surgery was exceptional. The team was attentive, and the results exceeded my expectations. I felt supported every step of the way."
Ayesha's Story: "Choosing Centre for Surgery for my breast augmentation was the best decision. The personalised care and professional advice made all the difference. I'm thrilled with my new look."
Lucy's Feedback: "The entire process was seamless and professional. The staff were incredibly supportive, and the outcome is simply amazing. Highly recommend!"
Contact and Additional Information:
To book a consultation and embark on your transformation journey, reach out to us:
For more insights and detailed information about our services:
Choosing Centre for Surgery means opting for excellence in care, expertise, and results. Let us be a part of your journey to achieving the look you've always desired.