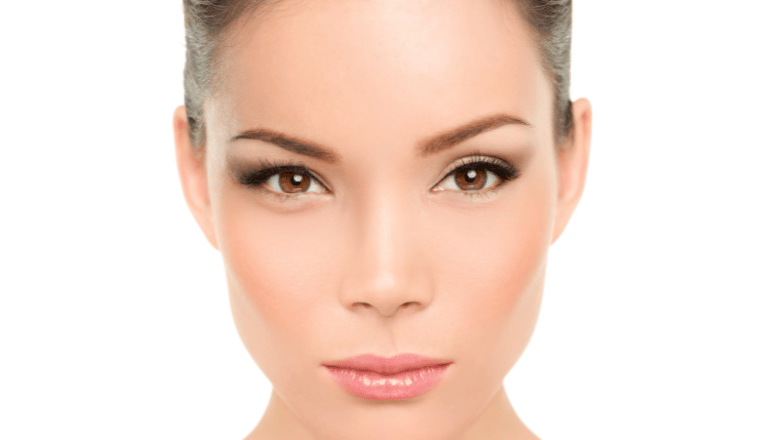 A nose job, also known as rhinoplasty, is designed to alter the size, shape or function of the nose. Rhinoplasty surgery in the UK is commonly requested to make the size of the nose smaller or improve its appearance. Others may wish to combine aesthetic improvement with correcting functional disturbances affecting the nose, such as a deviated septum.
RELATED: Is a nose job worth it?
A deviated septum may affect the ability to breathe through the nose. If you have been thinking about having a nose job, you may have several questions about the procedure and its potential benefits. Here at Centre for Surgery in London, we commonly get asked how long a nose job lasts. 
Does a nose job last forever?
Many types of cosmetic surgery procedures can produce significant results that can last for many years but may not be permanent in nature as we experience the natural ageing process. Facial rejuvenation procedures such as a facelift, brow lift or eyelid surgery are designed to lift sagging facial tissues and skin to a higher level, making you look more youthful. However, these procedures do not stop the natural ageing process. Many patients may decide they wish to have further surgery after ten years to maintain the anti-ageing effects of surgery. People who choose to have liposuction to get rid of stubborn areas of fat may not achieve permanent results if they subsequently gain weight.
RELATED: How to get natural looking rhinoplasty results
A nose job procedure differs from these treatments as the surgery is designed to permanently alter the anatomy of the nose to produce results that can last a lifetime. For people who would like to have a smaller nose, removing cartilage and bone to make the nose smaller gives permanent results. Certain types of injury to the face can permanently alter the shape of the nose, such as from contact sports leading to a misshapen nose. As we age, the nose may develop minor changes in its shape. For example, the cartilage in the nose tip gradually widens and relaxes over time which could make the tip appear more prominent and bulbous. 
After surgery, rhinoplasty swelling can take several months to improve, and the appearance of the nose will significantly change throughout the different phases of recovery. 
What factors affect how long a nose job lasts?
We all age at different rates and to different extents. It can be difficult to predict how the nose will appear 10 or 20 years later. Several factors could affect how long a nose job will last, including:
The type of rhinoplasty method chosen – open or closed
The expertise of the surgeon
Hereditary factors
Lifestyle factors such as smoking and excessive sunlight exposure
Nose skin thickness
Traumatic injuries to the face or surgery on the face
There are certain things which people can do to optimise the results of a nose job to make it last. Smoking should be avoided as it can affect the structure of the nose and affect healing after rhinoplasty surgery. Excessive sun exposure can lead to accelerated skin ageing. The nose occupies a prominent position on the face and can receive extensive sunlight exposure leading to premature ageing. You should avoid being out in the sun too much and wear a wide-brimmed hat with adequate sun protection. 
Top tips for getting the best nose job results
Permanent surgical alterations to the nose can last forever although several lifestyle factors, as well as the natural ageing process, can lead to subtle changes in the appearance of the nose over time. 
Reduce swelling
We would recommend applying cold packs over the nose to help minimise initial rhinoplasty swelling after surgery. This should be carried out regularly during the first few days of recovery. People who consistently apply cold packs during the first two weeks after surgery may achieve better long-term results. 
Avoid certain anti-inflammatory medications
Anti-inflammatory medications can aggravate swelling, and this can affect healing after a nose job. Your surgeon will prescribe appropriate pain relief medications, and you should avoid over-the-counter medications until you have spoken to your surgeon. 
Get plenty of rest
A nose job is a significant undertaking and is an invasive medical procedure. You should take plenty of time out to rest and recover to allow proper healing. Try to avoid overdoing it during the first two weeks and avoid strenuous exercise for at least six weeks to prevent excessive swelling. 
Keep mobile
Although you should avoid strenuous exercise, keeping mobile with light activity will actually help your nose to heal better. Promoting blood flow to the nose will help the tissues to heal faster and with better results. 
Bathe but don't shower
You will have a nasal splint and paper strips to support the nose during the critical early healing phase. You should avoid getting these wet, and having a bath is recommended instead of showering until you have been reviewed by our nursing team for removal of the dressings. It is permissible to clean your face gently with a washcloth around the nose until it is safe to begin showering again. 
Eat healthy foods and keep well hydrated
Consuming plenty of vegetables, fruits, nuts, seeds, avocados, and lean protein will help your body to heal faster with good nutrition. Drinking plenty of water helps to flush inflammatory toxins out of the system, which optimises healing. Able to drink at least eight glasses of water each day to promote the best healing. 
Avoid blowing your nose
You may have internal nasal splints inserted into your nose after surgery, and although they may feel uncomfortable, it is important to avoid disrupting them until they are removed. You should avoid blowing your nose. During the early part of recovery, blowing the nose can affect the healing process. If necessary, you may gently clean the nose with saline solution as instructed by your surgeon. A nose job can transform the appearance of the nose, with people experiencing a significant boost in self-confidence and emotional well-being. Results can last a lifetime as long as patients maintain a healthy lifestyle with good nutrition. 
Nose job specialists at Centre for Surgery
If you have been considering a nose job in London, our surgeons can help you achieve the results you have always wanted. At your in-person consultation, the surgeon will go over the procedure in detail and will assess you to decide whether a nose job will fit your goals for treatment. Call us today on 020 7993 4849 or complete the contact form below to schedule a nose job consultation at our state-of-the-art Baker Street clinic in Marylebone. 
RELATED: How much does a nose job cost?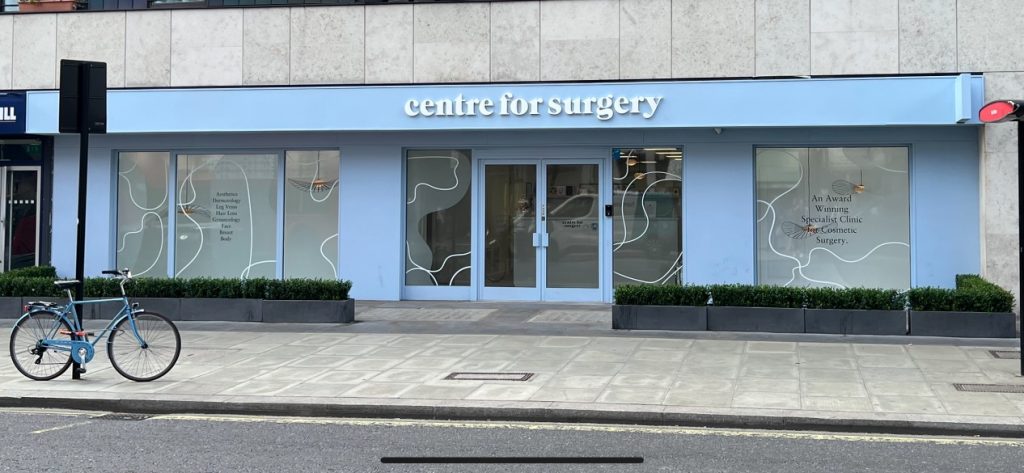 Amazing from start to finish, the communication was the main thing was fully informed and looked after, on the day of my breast augmentation, the staff were fab and made me feel at ease through out the whole process. Thank you so much.
Mohammed Farid
18/11/2021
I've had such a great experience with excellent advice, care and attention and surgical treatment (gynaecomastia) - I can fully endorse the treatment I have received from Centre for Surgery with absolutely no qualms at all. Brilliant in every way - thank you all so much.
Caroline Thorpe
14/11/2021
Very pleased with my whole experience of having a procedure. Was so nervous about getting treatment and i was reassured and felt so comfortable throughout thanks to the amazing nurses. I definitely made the right decision to have breast augmentation at centre for surgery with dr erel.
Melissa Briggs
08/11/2021
So glad I went with centre for surgery, the whole process went very smoothly from the consultations down to the actual day of the procedure. I was so nervous on the day but the whole team put me at ease and I'm happy with my results as I feel a lot more comfortable wearing certain clothes now. My surgeon was Alberto Di Giuseppe who performed a breast Augmentation on me, and I would definitely recommend as he was very clear on what the outcome of the surgery would be and which size would look the best for my frame.
Couldn't be happier with Dr Tillo work,i had my breast surgery one week ago and so happy with the results so far,all the staff are extremely nice and very supportive,i would definitely recommend their services,thank so much
From start to the finish everything was perfect for tummy tuck surgery. All staff is very friendly and the aftercare has been good. The Doctor and the nurse team was fantastic. I'm so happy...result is amazing. Thank you!!!
This was overall a great experience, all the staff at Centre for Surgery were friendly and put me at ease. It is a nerve wracking thing to go through an op but the staff were so nice. Mr Ertan has got a great team around him. On the day of the operation everything went smoothly to plan, there was no delay or holdups, I had another consultation with Mr Ertan who confirmed what was going to be done and that I was still happy to proceed. I was prepped for the procedure, I met with the anaesthetist who again was really nice and put me at ease explaining his role. After the procedure I woke up with the nurse by my side making sure I was OK and checking on me, I was able to stay in the clinic until I was ready to leave and was not rushed at all. I was well looked after from the start to the point when I was discharged. Post operation I was staying at a local hotel it was so close there was no point in even getting a taxi and I was able to walk back where my partner was waiting for me. I was expecting a lot of bruising to both my eyes but there was very little if any by the time the cast came off after 7 days, I am now at the two week post operation point and it is healing well with no outwardly visible bruising or scaring. The next milestone is a checkup at the 6 week point with my surgeon. If you're thinking of having something like this done I would highly recommend getting in touch with Centre for Surgery.
The staff at Centre for Surgery were very kind and accommodating. They answered any questions I had about the procedure and were constantly checking up on me. A special thank you to Christina for all her support throughout.
I would just like to state the quality of care received from the nurses at Centre for Surgery was beyond the highest level. Sophie takes her patient care to another level beyond words. She always puts me at ease. She is there for me even at awkward hours just when I mostly needed reassurance and she is one of the most compassionate nurses I have come across and demonstrates her passion naturally for caring for others. She totally deserves recognition at its finest and thank you for always being there for me. 😍