What is phlebectomy or avulsions?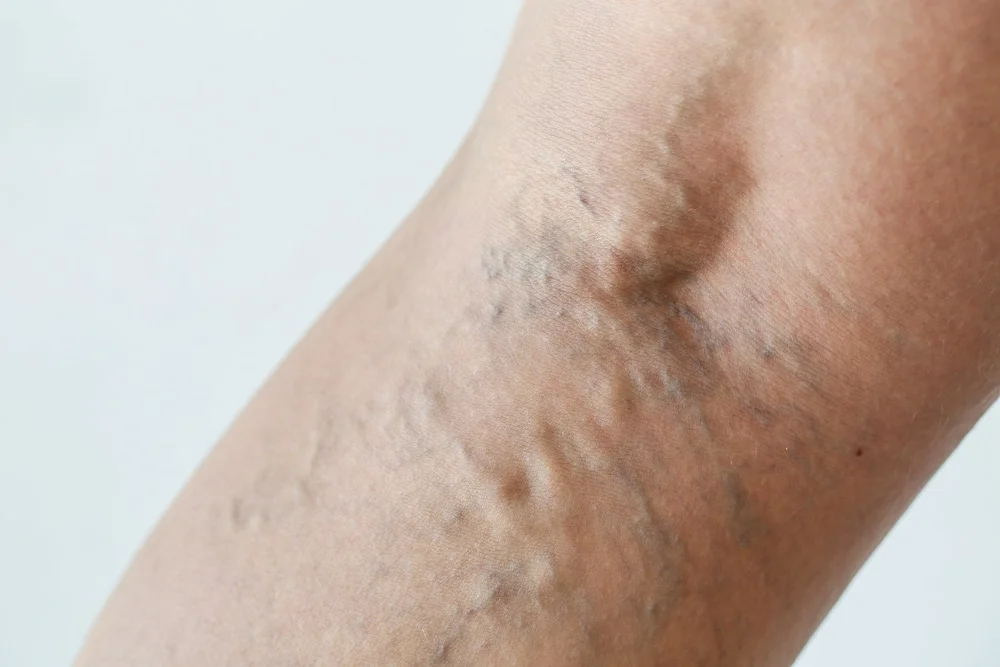 Vein avulsions or phlebectomies involves a minimally invasive approach to varicose vein treatment by surgically removing varicose veins and differs from foam sclerotherapy which is less invasive and just involves the injection of a chemical sclerosant to destroy the vein followed by its gradual reabsorption by the body. Like foam sclerotherapy, vein avulsions / phlebectomies are a second line treatment with EVLA being first line treatment.
In many cases avulsions can be performed in the same treatment as endovenous laser ablation but the downside is that only a smaller number of avulsions can be carried out under a local anaesthetic to avoid receiving toxic doses of local anaesthetic. However, for patients who choose local anaesthetic combined with intravenous sedation then it is possible to undertake many vein avulsions easily. For patients who are not keen on any form of sedation then it is possible to return for a separate follow-up treatment for removal of the residual prominent leg veins.
What does foam sclerotherapy involve?
The doctor will firstly mark the locations of the varicose veins on the legs whilst you are in a standing position. As with EVLA, once you are lying down on the treatment table, the legs will be cleaned and disinfected before applying sterile drapes. An injection of local anaesthetic will then be made to the areas of the marked veins so you should not feel any discomfort during the procedure. The doctor will make tiny incisions with a micro-scalpel blade along the path of the marked veins. A small vein hook is then used to gently tease out the vein followed by gentle extraction with a micro forceps. This procedure is repeated for each marked area of leg vein. It is quite common to be able to remove large sections of prominent leg vein in a single treatment. After successful removal of all the marked varicose veins, the doctor will apply small Steri-Strips over the wounds followed by the application of bandages and the compression garment is applied on top.
How do vein avulsions differ from foam sclerotherapy?
Phlebectomy and foam sclerotherapy have a number of advantages and disadvantages although in our practice, most patients are first treated with foam sclerotherapy as this is a minimally invasive and quick treatment to carry out with less discomfort after the procedure.
When can I expect to see results from vein phlebectomies?
Vein avulsions differ from foam sclerotherapy in that they lead to a quicker improvement in the treatment of varicose veins and is therefore ideal for patients who have an upcoming important occasion which requires them to have results that develop quicker. However the downside of vein avulsions includes the risks associated with a surgical procedure including bleeding, infection and nerve injury.