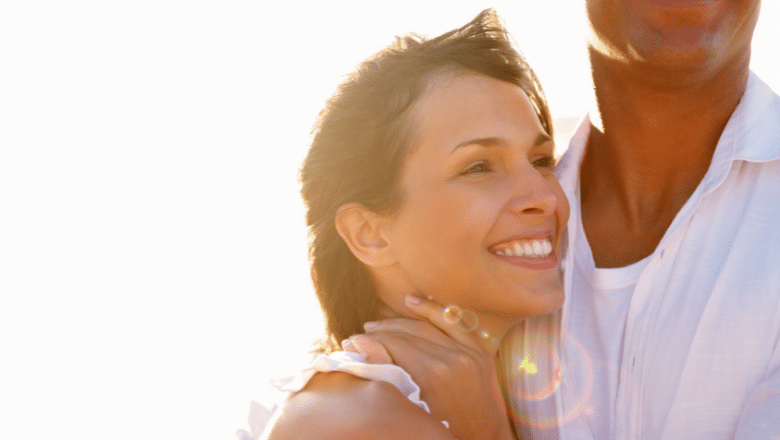 Understanding the Intricacies of Vaginal Health: Navigating Concerns About Shallow Vaginas
The female reproductive system is intricate and subject to various conditions that can result in vaginal discomfort and pain. It's crucial to consult a healthcare professional if you experience any form of pain, yet many women find themselves hesitant to discuss certain intimate issues. A common but often unspoken question is whether one might have a shallow vagina.
Vaginal canals vary greatly in shape and size, and these characteristics can even fluctuate during the day. A shallow vagina, which is shorter than average, can cause discomfort or pain during sexual intercourse, menstruation, and in other situations. But the question remains: how can you identify if you have a shallow vagina, and what does it really mean for your health and well-being?
What is a Shallow Vagina?
A shallow vagina refers to a vaginal canal that is shorter than the average length. Typically, the average vaginal canal measures between three to six inches in length, approximately the same as the length of an average hand. It's important to note that every woman's body is unique, and vaginal sizes and shapes can vary significantly. Additionally, the vagina undergoes numerous changes throughout a woman's life, from puberty through to menopause. However, these changes generally occur within this 'normal' size range.
When a vagina measures less than three inches, it is considered shallow. This means that its depth is less than what is typically expected, which may limit the extent of penetration that can be comfortably accommodated. This condition can have various implications for sexual health and comfort.
What Causes a Shallow Vagina?
The causes of a shallow vagina can vary widely, and determining the exact reason can sometimes be challenging. Here are some of the potential causes:
Genetic Factors: In many instances, a shallow vagina is a congenital condition, meaning it's something a woman is born with due to her genetic makeup.
Anatomical Variations: Conditions such as a tilted vagina, where the uterus tilts towards the spine instead of the belly, might influence the perceived depth of the vagina.
Post-Injury or Surgical Scarring: Women who have experienced tearing due to surgery or childbirth may develop scar tissue, which can alter the structure and size of the vaginal canal.
Hormonal Changes: Hormonal fluctuations, especially those associated with pregnancy or menopause, can lead to changes in the vaginal tissues. These tissues may become drier and thinner, giving the sensation of a shallower vagina.
Medical Conditions and Treatments:

Infections and Radiation Therapy: These can lead to vaginal stenosis, a condition where tough scar tissue forms, potentially reducing the size of the vaginal canal.
Fibroids: These non-cancerous tumours, affecting a significant percentage of women, can protrude into the vaginal wall, impacting its shape and size.
Vaginismus: This condition involves involuntary vaginal muscle spasms, which can make the vagina feel shallower due to muscle tension.
How Can I Tell If I Have a Shallow Vagina?
Determining whether you have a shallow vagina involves paying close attention to your body's responses and sensations. If you suspect that your vagina might be shallower than the typical range, there are certain signs and symptoms to look out for.
A key indicator of a shallow vagina is experiencing pain during sexual intercourse. Due to the limited depth of the vaginal canal, you may encounter various discomforts, such as:
Resistance or difficulty during penetration.
Throbbing or acute pain during sexual activity.
A burning sensation in the groin area.
Persistent discomfort that intensifies with movement.
A deep, penetrating pain that occurs with thrusting or movement.
These symptoms aren't limited to sexual activities. You may also experience similar discomfort when using tampons. In some cases, a shallow vagina can have more significant implications. It might interfere with normal menstrual flow or pose challenges to natural vaginal childbirth. If you're experiencing any of these symptoms, it's important to consult with a specialist surgeon for a proper evaluation and guidance.
RELATED: Loose Vagina – Causes and Treatments
Shallow Vagina Treatment
Treatment for a shallow vagina should always be guided by a specialist gynaecologist, as the appropriate approach depends on the underlying cause of the condition. There are several common treatment methods that may be considered, each tailored to address specific causes or symptoms:
Vaginal rejuvenation is a comprehensive treatment option for addressing issues related to a shallow vagina. This approach is highly versatile, allowing for a range of procedures like vaginoplasty that can be customised to meet the specific needs of each individual. At specialised clinics like Centre for Surgery, experienced vaginal surgeons can employ various techniques as part of the vaginal rejuvenation process. Key aspects of this treatment may include:
Treating Vaginal Dryness: Procedures or treatments to enhance natural lubrication and address issues of dryness, making the vaginal area more comfortable and reducing discomfort during intercourse.
RELATED: Treatment Options For Vaginal Atrophy
Tissue Repair and Removal: In cases where scar tissue or other abnormalities are contributing to the shallowness of the vagina, surgical procedures can be performed to repair or remove this tissue, thereby improving the structure and function of the vaginal canal.
Enhancing Tissue Elasticity and Strength: Techniques that focus on improving the elasticity and strength of vaginal tissues, which can help in increasing comfort and functionality.
Laser and Other Non-Invasive Treatments: These may be employed to rejuvenate the vaginal tissues, often with minimal downtime and discomfort.
Customised Treatment Plans: Based on the individual's specific condition, history, and overall health, the surgeon can develop a personalised treatment plan that targets the unique aspects of their shallow vagina.
Vaginal Laser Therapy
Vaginal laser therapy is a notable treatment option for addressing issues like discomfort and vaginal dryness, particularly for those undergoing perimenopause or menopause. This therapy offers several benefits:
Increasing Vaginal Moisture: One of the key advantages of vaginal laser therapy is its ability to enhance natural vaginal moisture. This is particularly beneficial for women experiencing dryness due to hormonal changes associated with menopause or perimenopause.
RELATED: RenovaLase (Vaginal Dryness)
Reversing Shrinkage: As women age, especially during and after menopause, the vaginal tissues can shrink and become thinner, often leading to a sensation of a shallower vagina. Vaginal laser therapy can help reverse this shrinkage, restoring some of the vagina's natural elasticity and depth.
Non-Invasive and Minimal Downtime: Unlike surgical options, vaginal laser therapy is a non-invasive treatment with minimal downtime. Patients can usually resume their normal activities shortly after the procedure.
Improving Vaginal Health: Besides addressing dryness and shrinkage, this therapy can also improve overall vaginal health. It can enhance the tone, flexibility, and blood flow of the vaginal tissues.
Enhancing Comfort During Intercourse: By increasing moisture and improving the elasticity of the vaginal tissues, vaginal laser therapy can make sexual intercourse more comfortable and enjoyable.
Customised Treatments: The intensity and frequency of the laser treatment can be customised to suit individual needs and conditions, making it a versatile option for a range of vaginal health issues.
Pelvic Floor Exercises
Pelvic floor exercises, commonly known as Kegels, are indeed a valuable approach in the treatment and management of a shallow vagina. The concept is based on the fact that the vaginal canal is essentially a muscular tube, and like any muscle in the body, it can be strengthened and improved through targeted exercises. Here's how pelvic floor exercises can be beneficial:
Strengthening Pelvic Muscles: Regular pelvic floor exercises help in strengthening the muscles that support the uterus, bladder, and bowel. Stronger pelvic muscles can contribute to improved control and functionality of the vaginal area.
Potential to Increase Vaginal Elasticity and Depth: While the primary aim of these exercises is to strengthen the muscles, there's also potential for them to contribute to a slight increase in the elasticity and depth of the vaginal canal. This can be particularly beneficial for those with a shallow vagina.
Enhancing Sexual Function: Stronger pelvic muscles can lead to improved sensation and sexual satisfaction, as these muscles play a significant role during sexual activity.
Prevention and Management of Urinary Incontinence: Pelvic floor exercises are also effective in preventing or managing urinary incontinence, a common issue among women, especially as they age or after childbirth.
Routine Practice: For optimal results, it's important to incorporate pelvic floor exercises into a regular routine. Consistency is key in seeing improvements.
Guidance from a Professional: Before starting pelvic floor exercises, it's advisable to consult with a healthcare professional, such as a physiotherapist specialising in pelvic health, to ensure that the exercises are done correctly and effectively.
Shallow Vagina Treatment at Centre for Surgery
Why Choose Centre for Surgery for Shallow Vagina Treatment?
Centre for Surgery stands out as a leading clinic for shallow vagina treatment, offering a blend of expert care, advanced techniques, and a compassionate approach. Our specialised team of gynaecologists and vaginal surgeons are dedicated to providing tailored treatments that address the unique needs of each patient.
Patient Testimonials:
"After years of discomfort, I finally found relief at Centre for Surgery. The team was incredibly understanding and the treatment plan they provided was life-changing. I couldn't be more grateful for their care and expertise." – Sarah J.
"The professionalism and kindness shown by everyone at the Centre for Surgery made my treatment journey smooth and reassuring. The difference in my quality of life is remarkable." – Emily R.
"I was nervous about seeking treatment, but the compassionate care and outstanding results I received from Centre for Surgery have given me a new lease on life. I highly recommend their services." – Anita G.
Booking a Consultation:
To book a consultation and explore your treatment options, please contact us:
Additional Resources:
At Centre for Surgery, we are committed to providing the highest standard of care in a safe and comfortable environment. Contact us today to start your journey towards improved wellbeing.