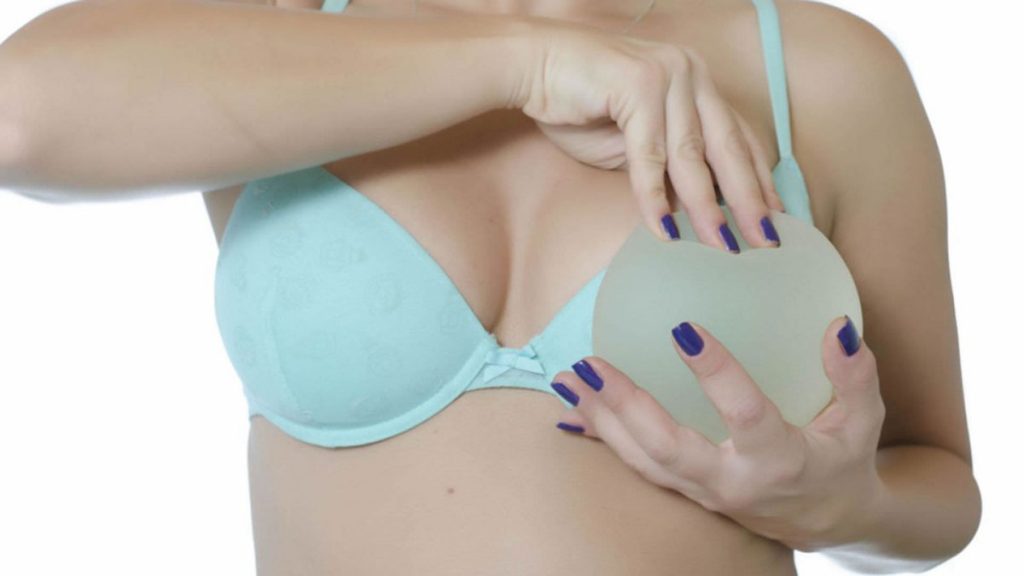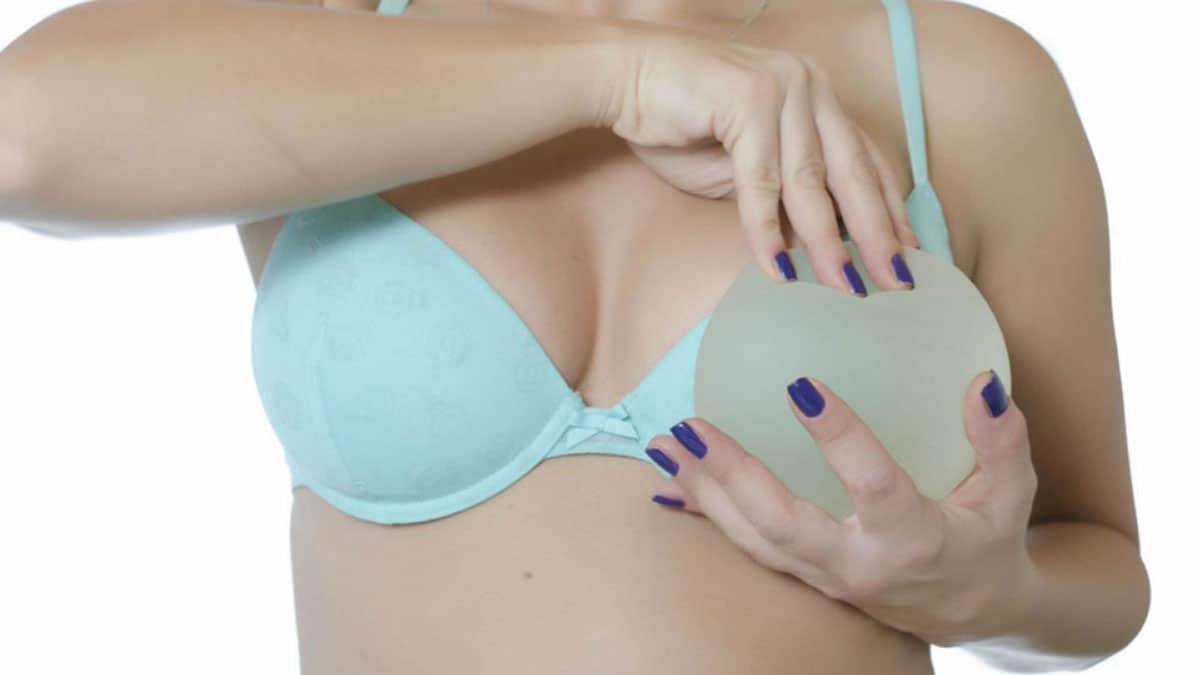 There is now a vast amount of online information about all aspects of breast augmentation surgery. Many patients see our surgeons with clear treatment goals and how they would like to look. Every surgeon has a slightly different clinical assessment process, and choosing the right size of breast implant is one of the critical decisions which will have to be made before embarking on surgery.
RELATED: Can you get a breast enlargement on the NHS?
Breast augmentation UK is one of the most popular procedures at Centre for Surgery. Our clinic's patient satisfaction rate is over 97%, with many patients recommending us to their families and friends. We differ from most other cosmetic surgery clinics because we emphasise post-operative care from when your procedure is finished to your one-year post-operative follow-up appointment.
Key facts about Breast augmentation in London
Many surgeons and clinics will require you to do plenty of reading before having a consultation with them. This is not such a big thing for us. There are advantages and disadvantages to both methods. Sometimes patients may have information overload before the consultation, increasing their confusion after seeing the surgeon. The following vital facts you should be aware of when considering having breast augmentation:
Breast augmentation surgery is routinely performed under general anaesthetic using total intravenous anaesthesia.
Patients should take at least one week off work and take it easy during this period.
You should avoid lifting heavy objects or doing intense exercise for at least four weeks after the procedure. For patients who have younger children, you should organise for someone to help you to look after them for a week or two, as lifting them could be hazardous for your breast augmentation recovery.
You may know how you would like to look with photos you have seen in magazines. It is unnecessary to bring these to your consultation as your surgeon will show you many examples of before and after breast augmentation photos. You'll have the opportunity to see your Surgeon for a follow-up consultation if you are unsure about any aspect of the procedure and to ensure that you are pleased with your choice of implant.
We advise against requesting specific sizes and types of implants as every woman's body is different and achieving natural-looking results depends on your anatomy. It would be better to tell the surgeon how you would like to look, as the surgeon can choose the best breast implants to match your treatment goals.
What to expect at your breast implant consultation?
Each consultation will be customised to the needs and preferences of the individual patient. At Centre for Surgery, we like to organise face-to-face consultations as the first point on your patient journey. This will allow you to discuss your goals for treatment and how you would like to look. Your surgeon will physically examine you and may perform measurements to help in implant selection. You'll be given the opportunity to wear implant sizers to allow you to decide on the final size of the breast implants.
Your surgeon will also discuss several key aspects, including where to position the incision for inserting breast implants. The most common breast implant incision is made in the lower breast fold, also known as the inframammary incision. Once all the essential aspects of being discussed and agreed upon, you will then be able to meet with your dedicated patient coordinator to discuss the next steps for planning your treatment.
Most patients often have an excellent idea of what type of implant they would like at this first consultation. Others often prefer to think about it at home and once they have decided to book the surgery date. Either way, it is entirely your choice, and we are here to assist you.
Once you have decided to proceed with breast augmentation surgery, you will receive a preoperative information pack which contains all the essential dos and don'ts before surgery. You will also need to attend a face-to-face preoperative assessment with one of our nurses. In some cases, you may require blood tests to ensure you are not anaemic. You will also be asked to collect your post-operative medications, and you should make sure to arrange for a responsible adult caregiver to look after you after surgery for the first few days.
Your adult escort will need to pick you up from the centre once your procedure is completed and should be with you continuously for the first night. You may be okay to look after yourself the next day, but it is essential to take it easy and not overdo it. We recommend having someone help you with daily activities for the first couple of days, including helping with preparing food.
What happens on the day of my breast augmentation procedure?
You'll be asked to come in at your booked time, and you should wear comfortable and loose-fitting clothes with buttons that can be undone from the front. You should avoid wearing any make-up, jewellery or artificial nails. Once you have been formally admitted, our admission nurse will get you changed into a patient gown, and the anaesthetist and surgeon will see you to confirm the details of the surgery and mark your chest with a marker pen.
Our nursing team may give you some medications to help you feel relaxed, and your anaesthetist will insert an IV cannula which will be used to administer the anaesthetic. Once you are brought into the operating room, you will be gently put to sleep and woken up by your anaesthetist once the procedure is complete. Most patients are comfortable and virtually pain-free when they wake up. It is common to feel some moderate pressure and tightness around the chest. Generally, patients are with us for approximately four hours from start to finish, and your escort will be asked to arrive slightly earlier to receive post-operative instructions from our nursing team.
What does breast augmentation recovery feel like?
You will be contacted by a member of our post-operative nursing team the following day to ensure everything is fine. This is an opportunity for you to ask any questions about recovery after a breast augmentation. It is normal to feel slightly uncomfortable the day after your procedure as swelling will have increased somewhat, but this will differ between patients.
During the first week, we would recommend you take time to rest and promote optimal healing. It is normal to feel tender and sore at the operation site. Our nurses will demonstrate gentle exercises you can do to keep mobile, and taking short walks around the house every so often is essential. The main priority during the first week is to take it easy. If you have children, having someone to look after them for the first week is helpful, and you should avoid excessive household duties like cleaning or cooking.
The easier you take it during the first week, the better your healing will be. It is important not to do too much too soon and always listen to your body. This can be difficult for many patients who are usually naturally very active. Even though you may feel little or no pain, you should avoid strenuous activities. Your body needs time to adapt to the changes made to the body, and this requires extra rest.
You will attend a one-week post-operative follow-up with one of our nurses. Your dressings will be removed at this appointment, and your incisions will be inspected. You'll be advised on how to look after your incisions and how to carry out breast massage, which it is recommended you carry out each day for at least the first six months after your procedure. If you have any questions or concerns about your healing or recovery, don't hesitate to get in contact with our nursing team. We always aim to get back to you on the same day, even on the weekends. If you have any urgent concerns, you have a 24-hour emergency number for your doctor, just in case. It is usual for the breast to feel uncomfortable and swollen, and this will settle with time. The position of the breasts may at first appear very high on the chest, but the implants will slowly start to drop to the desired position over the first few weeks. After the first week, most patients can return to work and can undertake light exercises such as walking in the park. It would help if you avoided any intense exercise or lifting heavy items until four weeks have passed.
After the first four weeks, most patients can recommence their regular physical activities. As with any surgery, you should always listen to your body and not overdo it. If something feels painful to carry out, you should stop that activity. Most patients return to their usual selves in four weeks, and the results will start to show through. Your surgeon will review you six weeks after the procedure. Further post-operative reviews will occur at three months, six months and one year.
The vast majority of patients who have breast augmentation are incredibly pleased with the results of the procedure. Patients commonly say it was a better experience than expected and often wished they had the procedure much earlier. The decision to have breast augmentation surgery is a big one, and it's essential that patients feel fully informed before deciding to move forward. Our patient coordinators are highly knowledgeable about all aspects of the procedure and will act as your dedicated point of contact throughout your journey with us. To book a face-to-face consultation with an expert breast surgeon in London, call us on 020 7993 4849 or fill out the contact form below.
RELATED: How much do breast implants cost?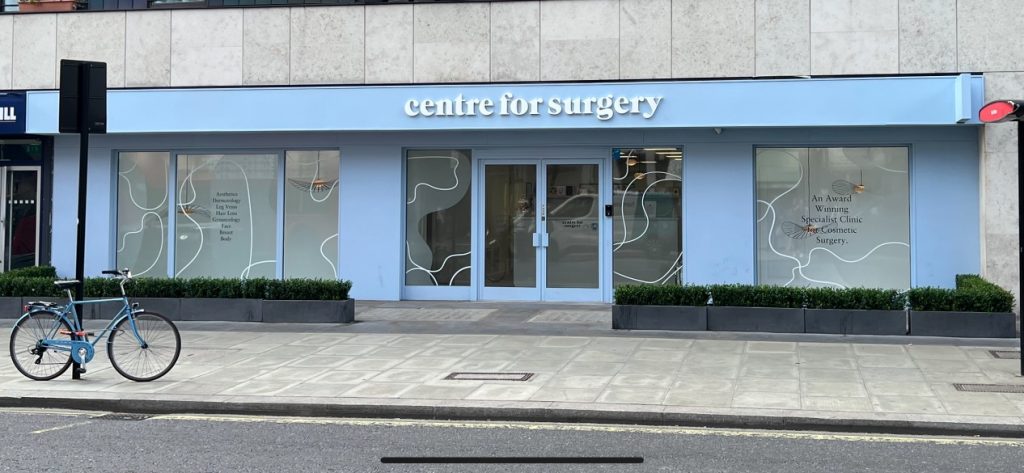 Amazing from start to finish, the communication was the main thing was fully informed and looked after, on the day of my breast augmentation, the staff were fab and made me feel at ease through out the whole process. Thank you so much.
Mohammed Farid
18/11/2021
I've had such a great experience with excellent advice, care and attention and surgical treatment (gynaecomastia) - I can fully endorse the treatment I have received from Centre for Surgery with absolutely no qualms at all. Brilliant in every way - thank you all so much.
Caroline Thorpe
14/11/2021
Very pleased with my whole experience of having a procedure. Was so nervous about getting treatment and i was reassured and felt so comfortable throughout thanks to the amazing nurses. I definitely made the right decision to have breast augmentation at centre for surgery with dr erel.
Melissa Briggs
08/11/2021
So glad I went with centre for surgery, the whole process went very smoothly from the consultations down to the actual day of the procedure. I was so nervous on the day but the whole team put me at ease and I'm happy with my results as I feel a lot more comfortable wearing certain clothes now. My surgeon was Alberto Di Giuseppe who performed a breast Augmentation on me, and I would definitely recommend as he was very clear on what the outcome of the surgery would be and which size would look the best for my frame.
Couldn't be happier with Dr Tillo work,i had my breast surgery one week ago and so happy with the results so far,all the staff are extremely nice and very supportive,i would definitely recommend their services,thank so much
From start to the finish everything was perfect for tummy tuck surgery. All staff is very friendly and the aftercare has been good. The Doctor and the nurse team was fantastic. I'm so happy...result is amazing. Thank you!!!
This was overall a great experience, all the staff at Centre for Surgery were friendly and put me at ease. It is a nerve wracking thing to go through an op but the staff were so nice. Mr Ertan has got a great team around him. On the day of the operation everything went smoothly to plan, there was no delay or holdups, I had another consultation with Mr Ertan who confirmed what was going to be done and that I was still happy to proceed. I was prepped for the procedure, I met with the anaesthetist who again was really nice and put me at ease explaining his role. After the procedure I woke up with the nurse by my side making sure I was OK and checking on me, I was able to stay in the clinic until I was ready to leave and was not rushed at all. I was well looked after from the start to the point when I was discharged. Post operation I was staying at a local hotel it was so close there was no point in even getting a taxi and I was able to walk back where my partner was waiting for me. I was expecting a lot of bruising to both my eyes but there was very little if any by the time the cast came off after 7 days, I am now at the two week post operation point and it is healing well with no outwardly visible bruising or scaring. The next milestone is a checkup at the 6 week point with my surgeon. If you're thinking of having something like this done I would highly recommend getting in touch with Centre for Surgery.
The staff at Centre for Surgery were very kind and accommodating. They answered any questions I had about the procedure and were constantly checking up on me. A special thank you to Christina for all her support throughout.
I would just like to state the quality of care received from the nurses at Centre for Surgery was beyond the highest level. Sophie takes her patient care to another level beyond words. She always puts me at ease. She is there for me even at awkward hours just when I mostly needed reassurance and she is one of the most compassionate nurses I have come across and demonstrates her passion naturally for caring for others. She totally deserves recognition at its finest and thank you for always being there for me. 😍