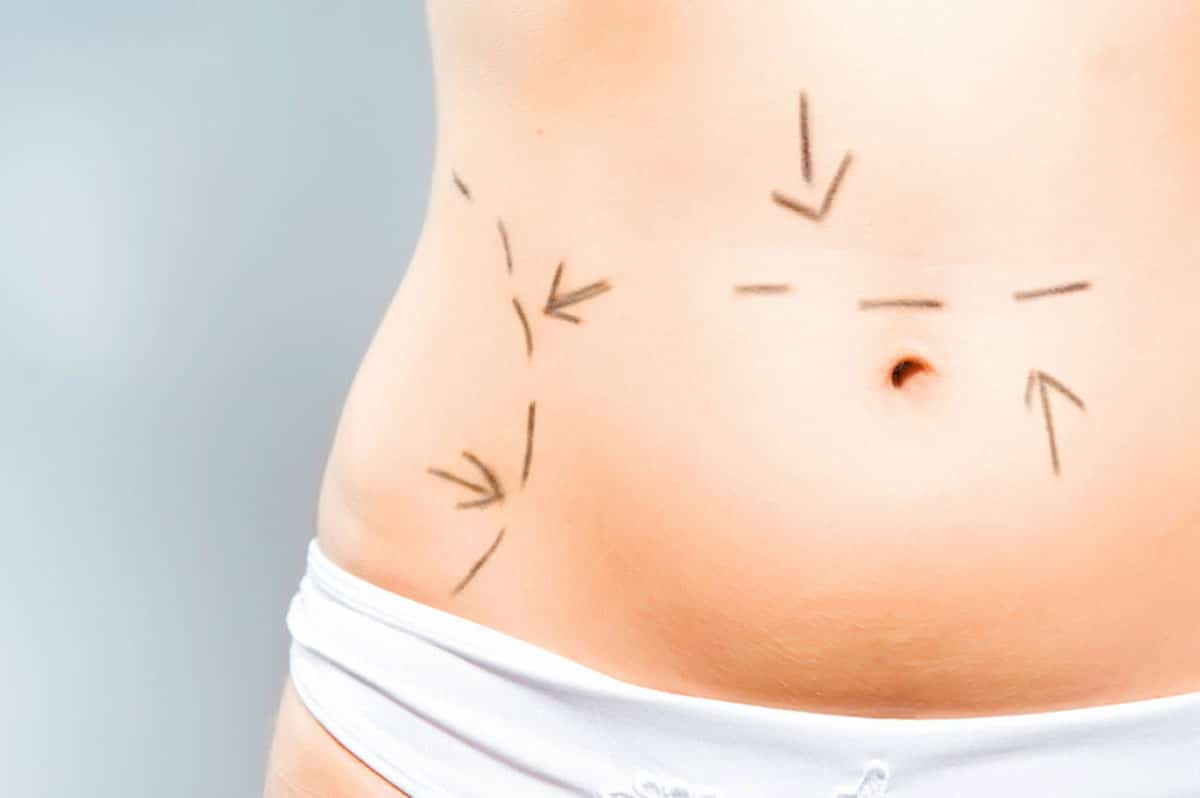 Are you considering having a mummy makeover? This is often a popular procedure for women who have had children and are now unsatisfied with their post-baby body.
Following pregnancy and childbirth, a woman's body can often appear very different. This can be most noticeable in the breasts, the abdomen and in the vagina area.
Some women will be able to improve the appearance of their body through exercise and a healthy diet. However, no amount of diet and exercise can shift excess skin or give the body a much-needed lift. That's when a mummy makeover comes in.
What procedures are included in a mummy makeover?
The exact procedures included in a mummy makeover will vary from each person. However, the procedures will generally include at least two of the following:
These procedures help to improve the size and position of the breasts, remove excess skin from the abdomen and alter the aesthetic appearance of the labia.
Prior to undergoing a mummy makeover, you will be required to attend a consultation with a surgeon. They will be able to assess your body as well as your wants and needs and will be able to determine whether you are a suitable candidate for the procedure and exactly which procedures you should undergo.
What do I need to know before having a mummy makeover?
We understand that choosing to undergo cosmetic surgery is a big decision which can sometimes be nerve-wracking or overwhelming. To help with any pre-op nerves, it can help to know what exactly to expect, so you can be prepared before starting your surgical journey.
1. Get an idea of what procedures you wish to have
Do you really want to have multiple surgeries, or are you more interested in just a singular procedure? Make sure you do your research and find out everything there is to know about the procedures which you are wishing to undertake.
2. Are you prepared for the recovery?
A mummy makeover is a big procedure. While the surgery itself is a big thing you will need to consider, the recovery period is just as important. You will need to ensure you will be able to get enough time off work to fully recover, particularly if your surgeries are being performed on separate days.
You will also need to think about childcare. Many procedures will require you to avoid any heavy lifting for several weeks – which includes lifting your children. If necessary, you may need to arrange for childcare or to have someone at your house to help assist with your children.
3. Have you finished having children?
Before you decide to undergo a mummy makeover, you will need to be sure about one major decision – will you be having any more children? Pregnancy and childbirth can change the appearance of your body, and therefore alter the results of any cosmetic surgery you have previously had. You may find you will need to undergo procedures again if you choose to have children after having surgery. As the procedures involved in a mummy makeover are considered large procedures, we recommend waiting until you have finished having children before undergoing a mummy makeover.
4. How long has it been since you had your last child?
You may be in a rush to achieve your pre-baby body. However, you will need to give your body a chance to heal and let itself repair before undergoing any cosmetic surgery. You may find that you are happier with your body in a few months time, or wish to undergo different procedures instead.
Generally, you will need to wait at least six months after the birth of your last child before undergoing a mummy makeover. During your consultation, your surgeon will be able to assess your body and recommend whether or not you will have to wait longer before undergoing surgery.
5. Are you at your ideal weight?
Before undergoing a mummy makeover, we recommend that you lose any weight that you need to so you are as close as possible to your ideal weight. You will need to also ensure you will be able to maintain this weight, rather than constantly having weight which is fluctuating.
It is important to understand that a tummy tuck is not considered a weight loss surgery. Instead, a tummy tuck will remove any excess skin which you have on your abdomen. If necessary, liposuction can be undertaken to remove any excess fat. However, before undergoing a mummy tuck, you will need to ensure your BMI is 30 or below. If your BMI is too high, it may be considered too unsafe to go ahead with the procedure.
6. Do you have realistic expectations?
One of the criteria for being a suitable candidate for any cosmetic surgery is having realistic expectations. Do you know what can actually be achieved with the procedures you are choosing to undertake? If you have unrealistic expectations, you are guaranteed to be disappointed with the results after surgery. To help manage expectations, make sure to do your research about each of the procedures. Find out what it is physically possible for the surgeons to achieve. You may wish to ask your surgeon for before and after photographs during your consultation in order to see what results you can expect.
7. Are you prepared for scarring?
While there will be no noticeable scarring with a labiaplasty, and minimal scarring as a result of breast augmentation, there will be a noticeable scar as a result of a tummy tuck. Having noticeable scars can often be offputting for people who are considering undergoing cosmetic surgery.
Before you decide which surgeon to go with, make sure you check their qualifications and certifications, to make sure they are the best person to undertake your procedure. Ask to see their before and after photographs, as this will allow you to get an idea of the type of scar your surgeon will leave. Your surgeon may also give you tips on how best to care for your scar post-surgery. This will help to ensure the wound does not get infected and the scar is as minimally noticeable as possible.
Are you interested in a mummy makeover, or any one of our body contouring procedures? Contact Centre for Surgery today to find out more information or to book a consultation.