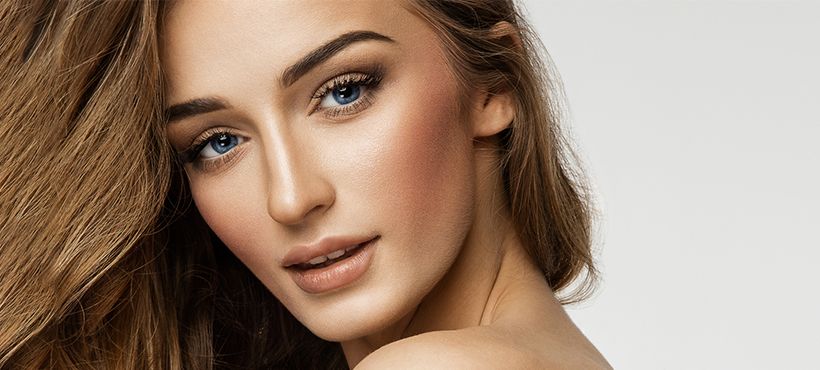 Rhinoplasty is the medical term for a nose job and is a very popular procedure in the UK with significant interest from both men and women. The popularity of rhinoplasty surgery stems from the fact that the procedure is able to address a very wide variety of concerns, from the aesthetic appearance of the nose to functional considerations which include impaired breathing. In many cases the patient may decide to have both aesthetic and functional concerns addressed in a single procedure, this is commonly referred to as a septorhinoplasty.
RELATED: What Nose Shape Concerns Can Rhinoplasty Correct?
If you are interested in learning more about rhinoplasty and what the procedure involves, we would recommend you read our in-depth rhinoplasty information page which covers a lot of ground about virtually all aspects of rhinoplasty surgery and the recovery period. In many cases, there are often questions from patients which may not have been addressed by our surgeons on our blog so we thought we would take the opportunity to answer more of your commonly asked questions with the intention of empowering our prospective patients with all the important details about the procedure and what it involves.
RELATED: Key Facts And Myths About Rhinoplasty Surgery
Can rhinoplasty improve my side profile and by how much?
If you are unhappy with the appearance of a dorsal hump on the bridge of your nose and may also have a degree of chain recession then rhinoplasty is a very effective method to balance the facial proportions in the profile or side view. Some patients may have some submental fullness caused by excess deposits of fat and this can be effectively treated with submental liposuction using a MicroLipo technique. In cases of a receded chin, it may be beneficial to have chin implant surgery or chin filler for those who are not yet keen on having chin implants. If patients are happy with the appearance of their chin after chin filler, they can have the later insertion of a chin implant as a more permanent option. There are a number of different surgical techniques to reduce the dorsal hump leading to a natural-looking appearance. When used in combination with chin filler chin implant surgery or submental liposuction the resulting improvement in the profile view can be natural looking and yet be a dramatic improvement on the preoperative appearance.
Will a rhinoplasty give me a nose identical to my favourite celebrity?
Our rhinoplasty surgeons universally agree that they will be unable to give you a nose identical to your favourite celebrity. Although your favourite celebrity may have all the features which you find desirable in the nose, our aim is to create the very best and most natural look for your facial structure and proportions which may not coincide with what you see in other people's noses. If your surgeon were to simply perform a copy and paste type surgical procedure to mirror the appearance of your favourite celebrity, there is a very distinct possibility of creating a very different appearance and one which is out of balance with the rest of your facial features.
RELATED: How to make your nose smaller
Our surgeons would instead ask what you like best about your favourite celebrity's nose, and what aspects of the size and shape of their nose look aesthetically appealing. You should also bear in mind what views of their nose you like best, whether in looking ahead view or a side view. The discussion, therefore, becomes much more individualised to you and about what would be the best surgical plan to achieve ideal results whilst at the same time maintaining a natural-looking appearance.
Will rhinoplasty affect my ability to wear spectacles?
Rhinoplasty surgery commonly involves surgical manoeuvres to the bridge of the nose such as dorsal hump reduction. It seems intuitive to think that this may then affect how your spectacles will sit on the bridge of the nose. In many other cases, your surgeon may use a cartilage graft to augment or build up the bridge of the nose for those with a sunken bridge. In many cases, rhinoplasty surgery may be focused on the tip of the nose with no changes made to the nasal bridge.
Fortunately, your optician is highly skilled in prescribing and fitting the correct size to spectacles and will be able to adjust existing spectacles to help them comfortably fit the shape of your new nose after rhinoplasty surgery. Many patients will take the opportunity to buy a completely new pair of spectacles often in a new style to show off their new nose. Patients who prefer to keep details of their rhinoplasty surgery a secret from others often remark to us that observers may commonly notice something is different about their face and link it with the new pair of spectacles rather than the new nose!.
Can rhinoplasty surgery address a thin septum?
It is first important to understand what the nasal septum is. The nasal septum is the central partition-like structure that separates both of your nostrils from one another and divides them into 2 halves. The septum has both bony and cartilaginous components and functions as a structural supporting component of the nose. Septorhinoplasty surgery is commonly used to treat a deviated septum when the septum is positioned more to one side than another and which is commonly linked to breathing difficulties.
RELATED: What is a deviated septum?
What are the options available for a patient who has a slightly deviated septum which is also quite narrow? It is certainly possible and often required depending on the modifications required to the nose to make the nasal septum thicker but it is important not to overdo increasing the thickness of the septum. By augmenting the thickness of the septum too much, there is a risk of narrowing the nostril aperture to such an extent that normal airflow is disturbed which could lead to impaired breathing through the nose.
The key principle behind all rhinoplasty surgery planning is to ensure that both the appearance of the nose is improved along with a functional improvement leading to easier breathing.
Why choose Centre for Surgery for rhinoplasty?
Significant experience with all types of rhinoplasty and nose job surgery – open, closed, aesthetic, reconstructive and revision rhinoplasty.
We regularly receive patients from overseas at our rhinoplasty centre of excellence – the London Rhinoplasty Centre
Our surgeons are UK-trained NHS consultant plastic surgeons who live and work in London. We don't work with 'fly-in, fly-out' surgeons from abroad. This is very important because whilst your surgeon takes all precautions to minimise complications, complications can and do occur and our surgeons are readily available to manage any issues if and when they arise.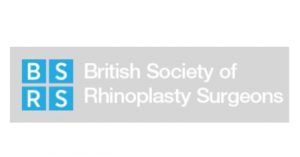 We own and manage our own surgical facilities. Properly performed rhinoplasty surgery takes time and should not be rushed. Our surgeons perform a maximum of two rhinoplasty procedures in a day. We do not cram 5-6 procedures into one day like other providers. You want your surgeon to be well-rested and mentally and physically sharp to perform rhinoplasty surgery which is a very intensive procedure to get the very best results. Surgeons at Centre for Surgery are trained at many famous London teaching hospitals. You can be assured of being in the very best hands for your rhinoplasty procedure.
Rhinoplasty surgery is one of our most commonly performed procedures at Centre for Surgery, our surgeons performed in excess of 250 rhinoplasty procedures a year and a highly experienced in all types of rhinoplasty surgery including open rhinoplasty, closed rhinoplasty, ultrasonic rhinoplasty and revision rhinoplasty. Get in touch with us today and speak to one of our experienced and knowledgeable patient care coordinators to book a free consultation with an expert rhinoplasty surgeon at Centre for Surgery.
Amazing from start to finish, the communication was the main thing was fully informed and looked after, on the day of my breast augmentation, the staff were fab and made me feel at ease through out the whole process. Thank you so much.
Mohammed Farid
18/11/2021
I've had such a great experience with excellent advice, care and attention and surgical treatment (gynaecomastia) - I can fully endorse the treatment I have received from Centre for Surgery with absolutely no qualms at all. Brilliant in every way - thank you all so much.
Caroline Thorpe
14/11/2021
Very pleased with my whole experience of having a procedure. Was so nervous about getting treatment and i was reassured and felt so comfortable throughout thanks to the amazing nurses. I definitely made the right decision to have breast augmentation at centre for surgery with dr erel.
Melissa Briggs
08/11/2021
So glad I went with centre for surgery, the whole process went very smoothly from the consultations down to the actual day of the procedure. I was so nervous on the day but the whole team put me at ease and I'm happy with my results as I feel a lot more comfortable wearing certain clothes now. My surgeon was Alberto Di Giuseppe who performed a breast Augmentation on me, and I would definitely recommend as he was very clear on what the outcome of the surgery would be and which size would look the best for my frame.
Couldn't be happier with Dr Tillo work,i had my breast surgery one week ago and so happy with the results so far,all the staff are extremely nice and very supportive,i would definitely recommend their services,thank so much
From start to the finish everything was perfect for tummy tuck surgery. All staff is very friendly and the aftercare has been good. The Doctor and the nurse team was fantastic. I'm so happy...result is amazing. Thank you!!!
This was overall a great experience, all the staff at Centre for Surgery were friendly and put me at ease. It is a nerve wracking thing to go through an op but the staff were so nice. Mr Ertan has got a great team around him. On the day of the operation everything went smoothly to plan, there was no delay or holdups, I had another consultation with Mr Ertan who confirmed what was going to be done and that I was still happy to proceed. I was prepped for the procedure, I met with the anaesthetist who again was really nice and put me at ease explaining his role. After the procedure I woke up with the nurse by my side making sure I was OK and checking on me, I was able to stay in the clinic until I was ready to leave and was not rushed at all. I was well looked after from the start to the point when I was discharged. Post operation I was staying at a local hotel it was so close there was no point in even getting a taxi and I was able to walk back where my partner was waiting for me. I was expecting a lot of bruising to both my eyes but there was very little if any by the time the cast came off after 7 days, I am now at the two week post operation point and it is healing well with no outwardly visible bruising or scaring. The next milestone is a checkup at the 6 week point with my surgeon. If you're thinking of having something like this done I would highly recommend getting in touch with Centre for Surgery.
The staff at Centre for Surgery were very kind and accommodating. They answered any questions I had about the procedure and were constantly checking up on me. A special thank you to Christina for all her support throughout.
I would just like to state the quality of care received from the nurses at Centre for Surgery was beyond the highest level. Sophie takes her patient care to another level beyond words. She always puts me at ease. She is there for me even at awkward hours just when I mostly needed reassurance and she is one of the most compassionate nurses I have come across and demonstrates her passion naturally for caring for others. She totally deserves recognition at its finest and thank you for always being there for me. 😍