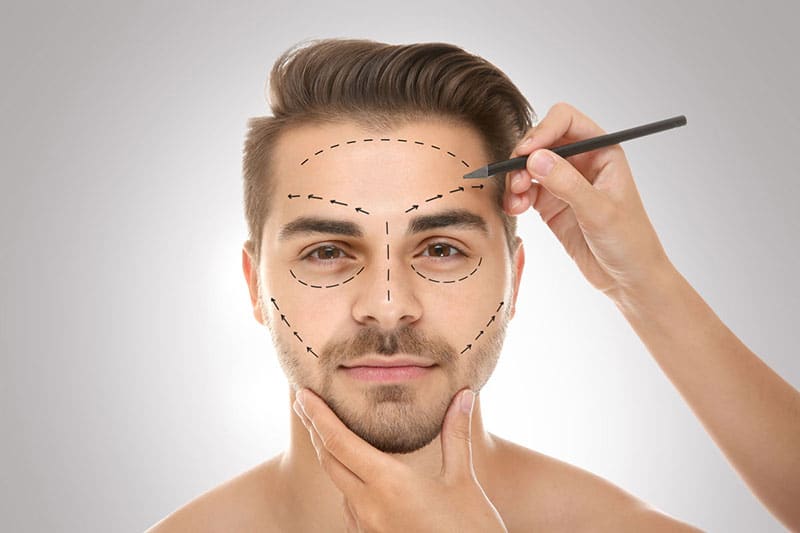 We understand that deciding to have cosmetic surgery is a big decision. There are lots of decisions you have to make and lots of things before and after surgery which you have to prepare for.
So what exactly do you need to prepare for before having your cosmetic surgery to ensure you have a seamless experience?
Before your consultation
The first thing that will happen on your cosmetic surgery journey is your consultaiton. This will give you the opportunity to meet the surgeon and see if you feel comfortable proceeding with surgery.
Before you attend your consultaiton, make sure you do your research. Find out about both the clinic you are attending as well as the surgeon who will be performing your procedure. The surgeon may have their own personal website or may have their history detailed on websites such as LinkedIn. Are there lots of bad reviews about the clinic or surgeon? Can you find the surgeon's education and employment history online? If you are having cosmetic surgery within the UK, you will be able to see if your surgeon is registered with the GMC.
Find out if you will need to pay for your consultation, and if so how much it will cost. This can vary greatly from clinic to clinic.
Make sure you research your surgery. Have an idea about what anaesthetic should be used, how long the procedure should take, and what the recovery period will be like.
During your consultation
Don't hesitate to ask your surgeon any questions about their experience and about the clinic. Any credible surgeon will not hesitate to show where they trained and where they have previously worked. You may wish to ask for before and after photographs of your surgery to get a realistic idea of what the surgeon can achieve for you and know what you are going to look like afterwards.
You may feel the need to bring a list of questions with you about your surgery. This can help to put any nerves at ease. It will also help you to see if what the surgeon says aligns with what you have researched. If the surgeon downplays recovery time or denies any of the risks you have read about, you do not have to continue forward with them.
You may wish to attend several consultations with the same or different surgeons before deciding on one surgeon and clinic. If the surgeon makes you feel uncomfortable or they seem untrustworthy you do not have to book surgery.
Make sure that you know your medical history. Note down the full names of any medication you are currently taking. Remember to disclose any allergies, in case this will interfere with any anaesthetic or medication you will be given. Be prepared to talk about your consumption of alcohol, as well as whether you smoke or take illicit drugs.
If you feel comfortable with the surgeon and the clinic and are wishing to go ahead with the procedure, you may wish to ask about your finance options. Find out if you will be required to make an upfront payment. Some clinics may have their own repayment schemes or have a company which you can apply for a loan through. Others may require you to find your own loan, such as through your own bank.
Before your surgery
It is a good idea to make sure you have everything ready for your recovery period. Stock your kitchen full of the right foods to help speed up your recovery. You may need to buy certain products such as hibiscrub or purchase compression garments.
If required, make sure you stop taking any medication, including any herbal supplements and stop smoking.
If you are having a procedure under a general anaesthetic, you will need to have someone to drive you home. If you do not have a chaperone you may not be able to proceed with your surgery. Make sure you arrange for a family member or friend to be available to pick you up.
You may wish to buy clothes which will be comfortable to wear during your recovery period. Make sure the clothing is light and it is easy to take on and off. You may wish to bring dark clothing to wear after your procedure. If there is any bleeding or fluid leakage this will be less noticeable on dark clothing.
Ensure that you have booked enough time off work to fully recover. You don't want to rush back to work and end up with an injury or a complication such as an infection.
After your surgery
Follow all of your surgeon's instructions. They will be able to tell you how long you will need to wear dressings and compression garments. They may also schedule you for follow up appointments. Following these instructions will ensure you have the smoothest recovery period and achieve the best results.
Make sure you are eating the right foods and keeping hydrated. This will ensure you feel well throughout your recovery.
You will generally be encouraged to walk around and keep active, however, you will need to avoid strenuous physical activity. Your surgeon will advise you on when you can return to the gym or resume any sports activities. Taking time off from physical activities will ensure you give your body enough time to rest and recover and avoid any injury to the incision and operation area.
Are you interested in a cosmetic surgery procedure? Contact us today to find out more information or to book a consultation with one of our surgeons.