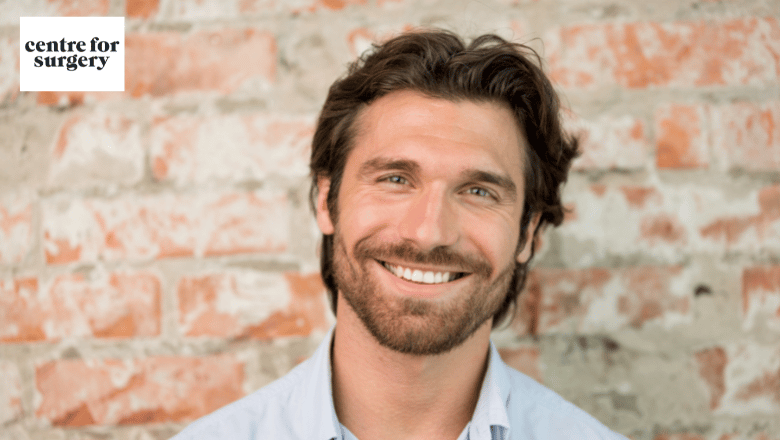 Many people mistakenly believe cosmetic surgery is solely for women, given the wide range of plastic surgery procedures, which are aimed at women, including breast augmentation and mummy makeovers. This is one of the most well-known myths we are aware of and is completely untrue. Although women were probably the first to undergo cosmetic surgery when it was first developed several decades ago, men now form an increasingly larger proportion of people who want to get cosmetic surgery each year in the UK.
RELATED: Male Cosmetic Surgery
Women often face significant pressure from society as a whole on what constitutes a beautiful appearance, and this has contributed to the concept of body image and may explain why women have traditionally formed the largest proportion of people who have aesthetic plastic surgery. However, things have significantly changed over the last two decades.
There is now an increased focus on looking after oneself by eating healthily and exercising regularly as a way of promoting mental and physical well-being. Men are increasingly interested in wellness, and cosmetic surgery is a way for them to alter their existing features to enhance masculinity. We see just as many men at our clinic as women. There are several types of cosmetic surgery procedures which appeal to men, which we shall discuss below.
Gynecomastia surgery
Gynecomastia is a very common condition that affects between 40 to 60% of all men in the UK. Gynecomastia surgery, or male breast reduction surgery, is commonly requested by men and is the most popular male cosmetic surgery procedure at our Baker Street clinic.
RELATED: Does Exercise Prevent Gynecomastia?
There are several recognised causes of gynecomastia, although in some cases, gynecomastia may develop with no underlying cause. Gynecomastia develops due to a hormonal imbalance, resulting in an overproduction of oestrogen. Oestrogen excess directly stimulates the proliferation of extra breast tissue. For many men, "man boobs" can be a significant source of anxiety, leading to a reduction in self-confidence and quality of life.
RELATED: Is gynecomastia surgery worth it?
Regardless of the cause of gynecomastia, gynecomastia surgery is a highly effective surgical procedure for the permanent removal of excess fat and breast tissue to improve the contour of the male chest and achieve a more masculine, looking appearance. Gynecomastia surgery is a minimally invasive procedure, and the scars are barely visible once full healing has occurred.
Liposuction for men
Liposuction is the most popular body contouring procedure in the UK and is equally popular with both men and women. Although a woman's body can experience significant changes due to puberty, pregnancy and menopause, there are certain things which both men and women share in common when it comes to the accumulation of excess fat.
Both women and men often find they develop pockets of excess fat in areas that have proven resistant to diet and exercise. The most common areas for men to have liposuction include the abdomen, thighs, and love handles. Liposuction is one of the most effective surgical procedures to get rid of excess fat, using minimally invasive techniques that leave virtually no scarring. Men can achieve a contoured and sculpted figure with high-definition liposuction or liposculpture, which is an advanced form of liposuction surgery.
Post weight loss surgery – body contouring after weight loss
The prevalence of obesity has increased significantly in the UK over the last decade. The rise of wellness programs designed to get rid of excess weight has led many men to focus on optimising fitness levels and getting back into shape. In many cases, excess weight can contribute to the development of several medical conditions, including cardiovascular disease, osteoarthritis and diabetes. Although diet and exercise play an important part in aiding weight loss, weight loss surgery or bariatric surgery has risen in popularity for those who have significant obesity. Many men who undergo significant weight loss may find they are left with loose skin, which does not improve with diet and exercise alone. The best treatment to get rid of loose skin is post weight loss surgery.
We are a specialist Centre for post weight loss surgery catering to the needs of both men and women who have lost significant weight after weight loss surgery, or diet and exercise. The most common body contouring procedures include abdominoplasty, arm lift, and thigh lift surgery. These procedures are effective for the removal of excess skin to achieve a contoured and sculpted appearance. It is not only women who have body contouring surgery after weight loss.
Cosmetic injections – anti wrinkle injections and dermal fillers
Many people think cosmetic injections are only for women. You may be surprised to know that men form an increasingly large proportion of the total number of cosmetic injections performed in the UK each year. Men experience facial ageing just as commonly as women. The natural ageing process gradually leads to the formation of lines and wrinkles and the development of loose skin and volume loss.
Anti wrinkle injections and dermal filler treatments are very effective for men experiencing early signs of facial ageing. They are excellent for the subtle enhancement of targeted facial features to enhance volume in areas, such as the cheeks and improve the vitality of the skin. This helps men to look significantly younger than they actually are.
Facelift surgery for men
Facelift surgery continues to be the most popular facial rejuvenation procedure carried out in the UK. More than one-third of the total number of people who have a facelift are actually men. Men are just as likely to be exposed to environmental factors that precipitate or aggravate the facial ageing process over time. This includes excessive sun exposure, smoking, high levels of stress, or the effects of gravity.
RELATED: What are the signs of ageing in the face over time?
The facial musculature in a man's face undergoes gradual weakening over time, as with a woman's face. Eventually, deep lines and wrinkles begin to form with an associated loss of volume and skin laxity. Men are increasingly proactive about their appearance and are just as likely as women to seek facial rejuvenation surgery to address facial ageing to improve their self-confidence. The goals of facelift surgery in men differ from women, with most men looking to achieve subtle and natural, looking results that enhance their confidence and emotional well-being whilst preserving the masculine features of their faces.
Male rhinoplasty – nose job for men
Rhinoplasty, also known as a nose job, is the most popular facial plastic surgery procedure performed in men, with just as many men having nose surgery as women. Men often choose to have rhinoplasty for several reasons, which may differ from that in women. Men may have sustained a traumatic injury to the nose due to contact sports such as rugby leading to a crooked nose. Male rhinoplasty can help to straighten a crooked nose or increase or reduce nose size. The tip of the nose can be made less bulbous, and the nostrils can be reduced in size and width if desired. Men with breathing difficulty due to a deviated septum can have a septoplasty combined with a rhinoplasty to improve breathing. This is also known as septorhinoplasty.
Male cosmetic surgery at Centre for Surgery
Centre for Surgery is regarded as one of the leading plastic surgery clinics, specialising in cosmetic surgery for men. Our UK consultant plastic surgeons have years of experience in treating men to address both aesthetic and functional concerns. Our state-of-the-art cosmetic surgery clinic is located in Marylebone, central London and is easily accessible from all the major public transport networks. Call us today on 020 7993 4849 or complete the contact form below to schedule a face-to-face consultation with a specialist plastic surgeon.