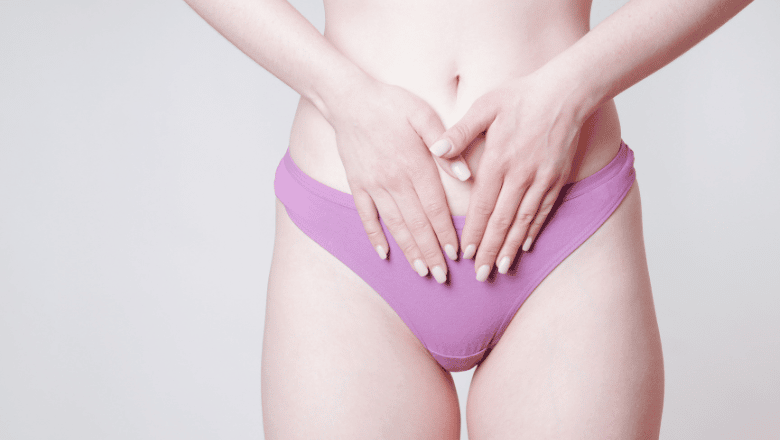 The term 'designer vagina surgery' describes a range of surgical vaginal rejuvenation procedures designed to improve the appearance of the outer part of the female genitalia and vagina. The most commonly performed designer vagina procedures include labiaplasty, clitoral hood reduction, vaginoplasty and perineoplasty. For women who are unhappy with how their vagina or labia looks after childbirth or the natural ageing process, designer vagina surgery can help to get rid of excess loose tissue to tighten the vagina or reduce the size of large labia. Women can look forward to significantly boosting their self-confidence and improved quality of life.
RELATED: What is a designer vagina?
Centre for Surgery in London is one of the leading plastic surgery clinics in the UK, specialising in designer vagina surgery and vaginal rejuvenation. Our surgeons perform hundreds of labiaplasty and vaginoplasty procedures yearly at our state-of-the-art Baker Street clinic in London.
Causes of a loose vagina
Genetics, including certain connective tissue disorders
Pregnancy and childbirth
Significant fluctuations in weight
Hormonal disturbances
Traumatic injury
Benefits of designer vagina surgery
Depending on the procedure undertaken, a designer vagina procedure can produce significant benefits for women, including:
Elimination of pain and discomfort during sexual intercourse
Eliminate vaginal irritation due to excess vaginal tissue
Improve the cosmetic appearance of the vagina and labia
Enhanced self-confidence
RELATED: What conditions can vaginal rejuvenation target?
Am I suitable for a designer vagina procedure?
The best way to determine your suitability for designer vagina surgery is to have an in-person consultation with a specialist gynaecologist or plastic surgeon. At the consultation, your surgeon will perform a comprehensive clinical assessment, including taking a medical history and a physical examination.
Ideal candidates for designer vagina surgery include:
Women experience pain during sexual intercourse.
Pain and irritation from tight clothing rubbing against the vagina or labia.
Unhappiness with how the labia or vagina look.
Patients with good physical and mental health with no chronic medical conditions.
Patients should ideally be non-smokers and be willing to stop smoking at least four weeks before surgery.
Patients who have completed the family or do not plan on becoming pregnant after surgery.
Women with excess skin and soft tissue affecting the labia or vagina
Women have realistic expectations about what designer vagina surgery can achieve.
What can designer vagina surgery achieve?
Designer vagina surgery is customised to the needs of the individual patient and may involve:
A tighter vagina helps to improve vaginal sensation during sexual intercourse
Shorter labia minora with smooth edges so that they do not protrude excessively
RELATED: Labiaplasty and vaginal rejuvenation – what is a normal labia or vagina?
What does a labiaplasty involve?
Labiaplasty is also known as labia reduction and is designed to reduce the size of the inner vaginal lips, also known as the labia minora. The labia minora are located on either side of the vaginal opening and surrounded by the outer labia majora. Reducing the size of the large labia minora can help eliminate discomfort during sexual activity and skin irritation from rubbing against tight clothing. This allows women to live their everyday lives without pain and with greater self-confidence.
RELATED: Vaginal rejuvenation after pregnancy – benefits of labiaplasty and vaginoplasty
Recovery after designer vagina surgery
It is normal to experience a small amount of bleeding during the first three days after designer vagina surgery. You will need to apply absorbent pads against the surgery areas during the first 72 hours. Full recovery after designer vagina surgery takes approximately six weeks, although this may vary between patients depending on the combination of surgical procedures undertaken.
What are the potential risks and complications of designer vagina surgery?
As with any surgical procedure, designer vagina surgery involves certain risks and complications, including:
Bleeding
Infection
Delayed wound healing
Excessive scarring
Alteration in vaginal sensitivity
Extensive bruising or swelling
Insufficient or excessive soft tissue removal
Uneven results
Wound breakdown
Risks of surgery can be significantly minimised by choosing an experienced Surgeon to perform your designer vagina procedure. Centre for Surgery is renowned for its expertise in all types of designer vagina surgery, including labia reduction, hoodectomy, vaginal tightening surgery and perineoplasty.
Designer vagina aftercare instructions
It is very important to follow all of your surgeon's post-operative instructions to get the best results and minimise the risk of complications.
Keep the surgical area clean.
Apply absorbent pads to the surgical area
Cold packs should be applied for the first 72 hours to minimise bruising and swelling.
Avoid vigorous physical exercise or lifting heavy weights for the first six weeks.
Sexual intercourse for a minimum of eight weeks after surgery
Smoking should be avoided at least four weeks before and after surgery
Make sure to get plenty of rest to allow optimal healing
Avoid touching or rubbing the surgical incisions
Keep well hydrated by drinking plenty of water
Take the postoperative prescriptions for antibiotics and painkillers as directed by your surgeon.
If you develop severe pain or bleeding, make sure to contact your surgeon immediately.
Designer vagina surgery FAQs
What is designer vagina surgery?
Designer vagina surgery refers to several surgical procedures which are designed to tighten the vagina or perineum to improve the appearance and vaginal sensitivity.
How much does a designer vagina cost in the UK?
The cost of designer vagina surgery in London is determined by several factors, including the surgical procedure or procedures undertaken, the surgeon you select, the location of the clinic and the type of anaesthetic. Call us today on 020 7993 4849 to get a rough estimate for the cost of a designer vagina.
RELATED: How much does vaginal rejuvenation cost?
What is non-surgical vaginal tightening?
Non-surgical vaginal tightening procedures are designed to tighten the vagina using laser or radiofrequency energy. These treatments do not involve the incisions or scars of traditional surgery and involve no downtime. They are ideal for mild to moderate degrees of vaginal laxity. Women with severe vaginal laxity combined with pelvic organ prolapse are more appropriate for vaginoplasty surgery.
Can you get a vaginoplasty on the NHS?
Most types of vaginoplasty surgery are not performed on the NHS as it is considered a type of cosmetic surgery. Most women who undergo vaginal tightening Surgery are unhappy with the appearance of the vagina. Women with significant vaginal prolapse may be eligible for NHS treatment, although current waiting lists are very long. We recommend treatment at a reputable private clinic such as Centre for Surgery.
How much bleeding is expected after designer vagina surgery?
Bleeding is usually minimal after designer vagina surgery, and women should apply absorbent pads to the surgical area during the first week after surgery. If any significant bleeding is observed, you should contact your surgeon immediately.
Is designer vagina surgery permanent?
Designer vagina surgery produces long-lasting results; however, if women become pregnant after surgery, the results may be adversely affected. We would recommend women complete their family first or don't plan on having children before considering designer vagina surgery.
When can I sit after a designer vagina procedure?
During the first four weeks after surgery, you should use a doughnut ring cushion when sitting down to avoid any direct pressure on the surgical incisions. This will ensure healing and recovery occur smoothly.
Designer vagina surgery at Centre for Surgery
Centre for Surgery is the leading plastic surgery clinic in the UK and is home to some of the best plastic surgeons and gynaecologists in London. We are renowned as a centre of excellence for designer vagina surgery, including labiaplasty, vaginoplasty, clitoral hood reduction and perineoplasty. Call us today on 020 7993 4849 or complete the contact form below the schedule an in-person consultation at our state-of-the-art Baker Street clinic in Marylebone.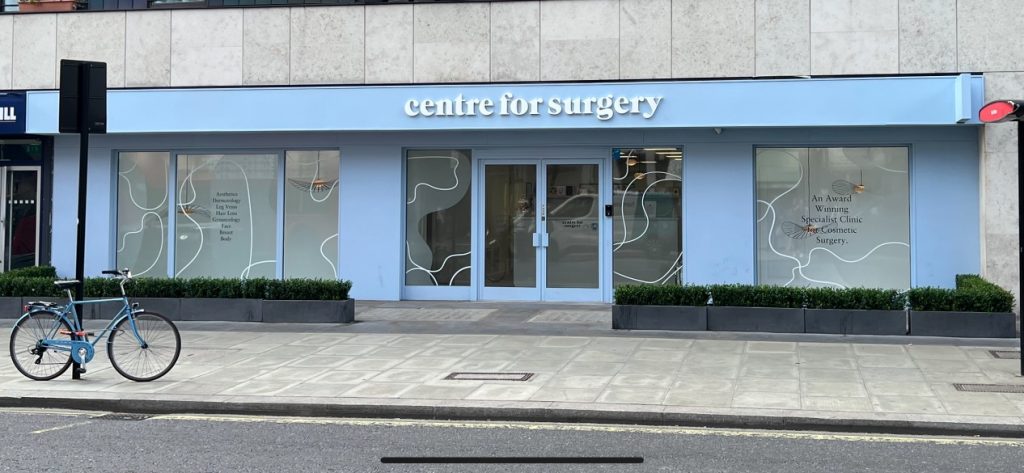 Amazing from start to finish, the communication was the main thing was fully informed and looked after, on the day of my breast augmentation, the staff were fab and made me feel at ease through out the whole process. Thank you so much.
Mohammed Farid
18/11/2021
I've had such a great experience with excellent advice, care and attention and surgical treatment (gynaecomastia) - I can fully endorse the treatment I have received from Centre for Surgery with absolutely no qualms at all. Brilliant in every way - thank you all so much.
Caroline Thorpe
14/11/2021
Very pleased with my whole experience of having a procedure. Was so nervous about getting treatment and i was reassured and felt so comfortable throughout thanks to the amazing nurses. I definitely made the right decision to have breast augmentation at centre for surgery with dr erel.
Melissa Briggs
08/11/2021
So glad I went with centre for surgery, the whole process went very smoothly from the consultations down to the actual day of the procedure. I was so nervous on the day but the whole team put me at ease and I'm happy with my results as I feel a lot more comfortable wearing certain clothes now. My surgeon was Alberto Di Giuseppe who performed a breast Augmentation on me, and I would definitely recommend as he was very clear on what the outcome of the surgery would be and which size would look the best for my frame.
Couldn't be happier with Dr Tillo work,i had my breast surgery one week ago and so happy with the results so far,all the staff are extremely nice and very supportive,i would definitely recommend their services,thank so much
From start to the finish everything was perfect for tummy tuck surgery. All staff is very friendly and the aftercare has been good. The Doctor and the nurse team was fantastic. I'm so happy...result is amazing. Thank you!!!
This was overall a great experience, all the staff at Centre for Surgery were friendly and put me at ease. It is a nerve wracking thing to go through an op but the staff were so nice. Mr Ertan has got a great team around him. On the day of the operation everything went smoothly to plan, there was no delay or holdups, I had another consultation with Mr Ertan who confirmed what was going to be done and that I was still happy to proceed. I was prepped for the procedure, I met with the anaesthetist who again was really nice and put me at ease explaining his role. After the procedure I woke up with the nurse by my side making sure I was OK and checking on me, I was able to stay in the clinic until I was ready to leave and was not rushed at all. I was well looked after from the start to the point when I was discharged. Post operation I was staying at a local hotel it was so close there was no point in even getting a taxi and I was able to walk back where my partner was waiting for me. I was expecting a lot of bruising to both my eyes but there was very little if any by the time the cast came off after 7 days, I am now at the two week post operation point and it is healing well with no outwardly visible bruising or scaring. The next milestone is a checkup at the 6 week point with my surgeon. If you're thinking of having something like this done I would highly recommend getting in touch with Centre for Surgery.
The staff at Centre for Surgery were very kind and accommodating. They answered any questions I had about the procedure and were constantly checking up on me. A special thank you to Christina for all her support throughout.
I would just like to state the quality of care received from the nurses at Centre for Surgery was beyond the highest level. Sophie takes her patient care to another level beyond words. She always puts me at ease. She is there for me even at awkward hours just when I mostly needed reassurance and she is one of the most compassionate nurses I have come across and demonstrates her passion naturally for caring for others. She totally deserves recognition at its finest and thank you for always being there for me. 😍