Breast Enlargement at Centre for Surgery with implants and free aftercare - from £3750 / £85 pm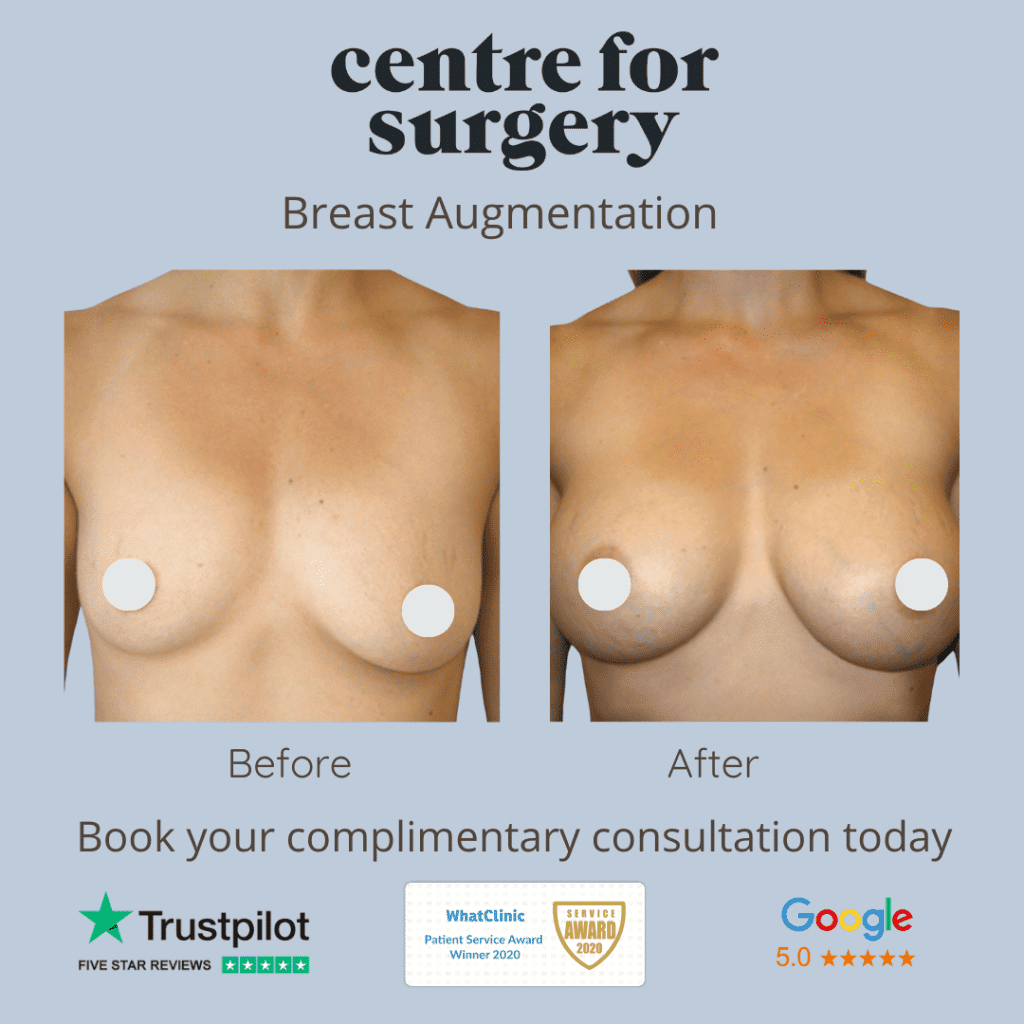 Breast enlargement or breast augmentation is one of the most commonly performed cosmetic surgery procedures at Centre for Surgery. Our surgeons use only state of the art silicone breast implants that add volume, enhance the shape and increase symmetry to small or misshapen breasts. By providing changes whether subtle or dramatic, the procedure can significantly improve a woman's silhouette.
View our breast enlargement patient education video
Patient-focused care with affordable pricing
At Centre for Surgery, we have our very own state-of-the-art day surgery facility in the heart of central London at 95-97 Baker Street. We do not use third-party providers and are therefore able to provide the highest standards of care with 24/7 aftercare at the best prices.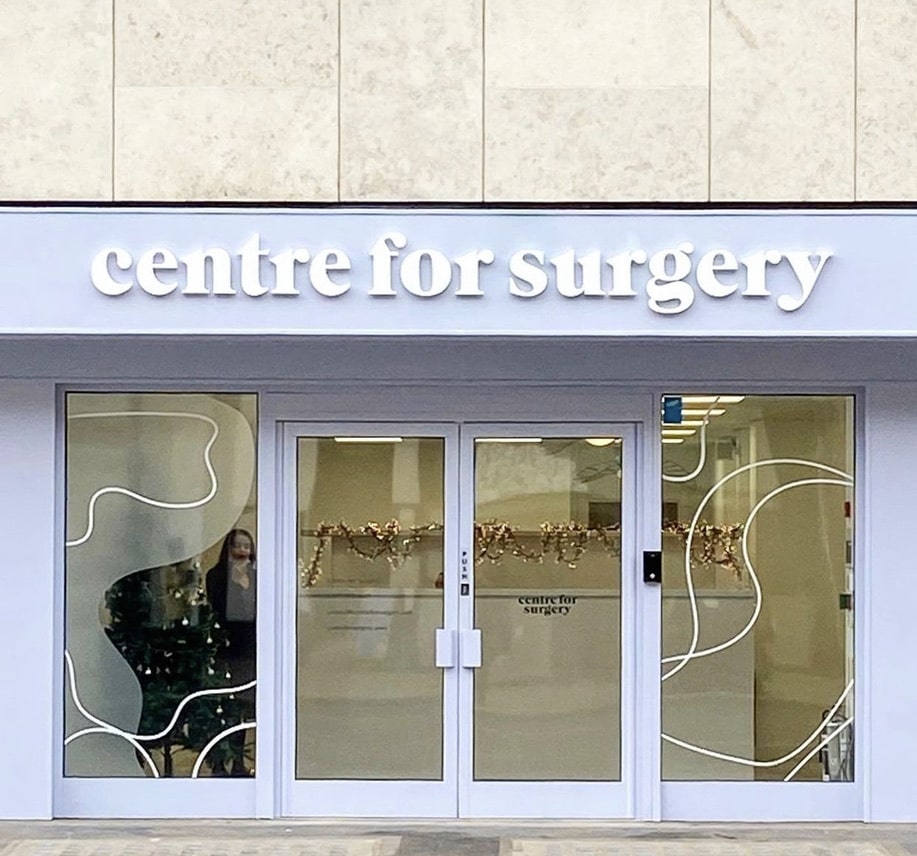 As a complimentary extra, we offer an annual implant health check-up using a high-resolution ultrasound breast implant exam (worth £600 a year!) to monitor your breast implants over time. If you are worried about the condition of your implants, an ultrasound scan of the breasts provides peace of mind and it's totally free of charge. It is quick and easy to perform. We are the only clinic in the UK to offer this complimentary service to our patients.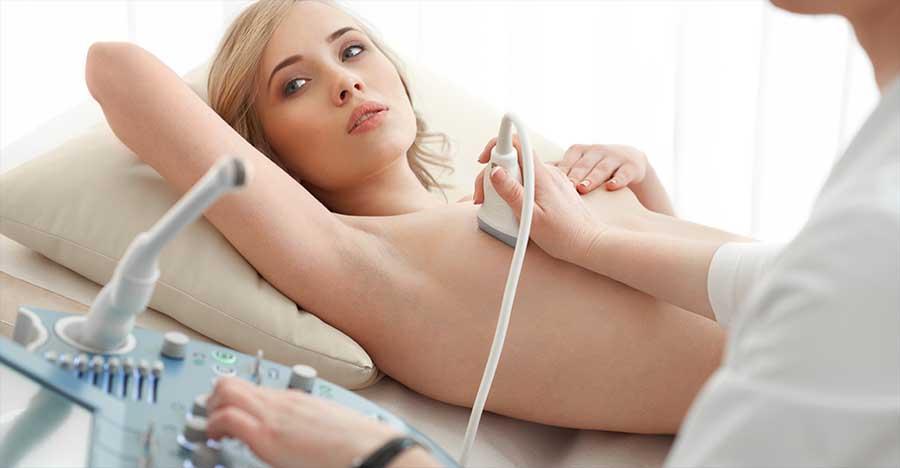 Amazing from start to finish, the communication was the main thing was fully informed and looked after, on the day of my breast augmentation, the staff were fab and made me feel at ease through out the whole process. Thank you so much.
Mohammed Farid
18/11/2021
I've had such a great experience with excellent advice, care and attention and surgical treatment (gynaecomastia) - I can fully endorse the treatment I have received from Centre for Surgery with absolutely no qualms at all. Brilliant in every way - thank you all so much.
Caroline Thorpe
14/11/2021
Very pleased with my whole experience of having a procedure. Was so nervous about getting treatment and i was reassured and felt so comfortable throughout thanks to the amazing nurses. I definitely made the right decision to have breast augmentation at centre for surgery with dr erel.
Melissa Briggs
08/11/2021
So glad I went with centre for surgery, the whole process went very smoothly from the consultations down to the actual day of the procedure. I was so nervous on the day but the whole team put me at ease and I'm happy with my results as I feel a lot more comfortable wearing certain clothes now. My surgeon was Alberto Di Giuseppe who performed a breast Augmentation on me, and I would definitely recommend as he was very clear on what the outcome of the surgery would be and which size would look the best for my frame.
Couldn't be happier with Dr Tillo work,i had my breast surgery one week ago and so happy with the results so far,all the staff are extremely nice and very supportive,i would definitely recommend their services,thank so much
From start to the finish everything was perfect for tummy tuck surgery. All staff is very friendly and the aftercare has been good. The Doctor and the nurse team was fantastic. I'm so happy...result is amazing. Thank you!!!
This was overall a great experience, all the staff at Centre for Surgery were friendly and put me at ease. It is a nerve wracking thing to go through an op but the staff were so nice. Mr Ertan has got a great team around him. On the day of the operation everything went smoothly to plan, there was no delay or holdups, I had another consultation with Mr Ertan who confirmed what was going to be done and that I was still happy to proceed. I was prepped for the procedure, I met with the anaesthetist who again was really nice and put me at ease explaining his role. After the procedure I woke up with the nurse by my side making sure I was OK and checking on me, I was able to stay in the clinic until I was ready to leave and was not rushed at all. I was well looked after from the start to the point when I was discharged. Post operation I was staying at a local hotel it was so close there was no point in even getting a taxi and I was able to walk back where my partner was waiting for me. I was expecting a lot of bruising to both my eyes but there was very little if any by the time the cast came off after 7 days, I am now at the two week post operation point and it is healing well with no outwardly visible bruising or scaring. The next milestone is a checkup at the 6 week point with my surgeon. If you're thinking of having something like this done I would highly recommend getting in touch with Centre for Surgery.
The staff at Centre for Surgery were very kind and accommodating. They answered any questions I had about the procedure and were constantly checking up on me. A special thank you to Christina for all her support throughout.
I would just like to state the quality of care received from the nurses at Centre for Surgery was beyond the highest level. Sophie takes her patient care to another level beyond words. She always puts me at ease. She is there for me even at awkward hours just when I mostly needed reassurance and she is one of the most compassionate nurses I have come across and demonstrates her passion naturally for caring for others. She totally deserves recognition at its finest and thank you for always being there for me. 😍
Spread the cost of your breast implant procedure – from as little as £85 per month
Centre for Surgery is fully approved to offer finance via our specialist finance partner, Chrysalis Finance. You no longer need to use your savings to pay for your treatment – you can apply to spread the cost of your procedure with Chrysalis Finance using their simple 1,2,3 application to pay for your procedure. Don't wait until you have enough money for your treatment, apply today and (subject to status) pay for your procedure easily in monthly instalments, using one of their payment options.
Chrysalis Finance is the only ethical provider that focuses solely on the provision of specialist financing for medical procedures.
What is included in my treatment package?
As many preoperative consultations with your surgeon as you like to make sure the procedure is right for you
Treatment at a specialist day surgery facility recently rated 'Good' by the CQC
Enhanced same-day discharge with the added benefits of recovering in your own home
24/7 clinical support from your surgeon for the first 48 hours and our expert postoperative support team
Your very own dedicated patient coordinator
In-depth preoperative medical assessment to make sure you are fully fit for your procedure
Exceptionally high standards of postoperative care described as 'outstanding' by the CQC with regular telephone and face to face checks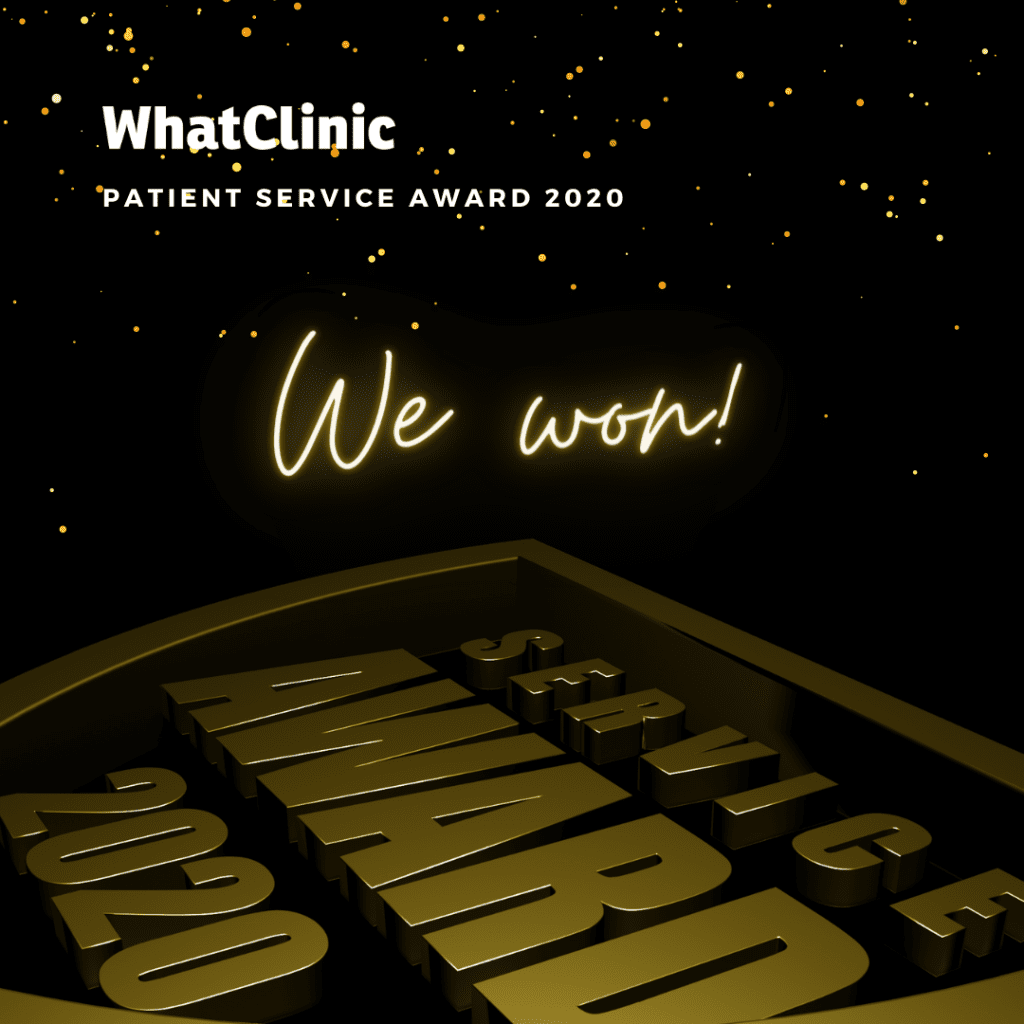 | Breast Implants | Fast Facts |
| --- | --- |
| Procedure time ⏳ | 1-2 hours |
| Anaesthetic type 💉 | General anaesthetic or sedation |
| Length of stay 🛏 | Day case |
| Up and mobile 🚶🏻‍♂️ | 1 day |
| Washing 🛁 | 1 week |
| Travel ✈️ | 3 weeks |
| Sexual activity ❤️ | 6 weeks |
| Driving 🚗 | 1 week |
| Postoperative garment 👕 | 4 weeks |
| Sleeping 😴 | Elevated on back 6 weeks |
| Exercise 🏃🏽‍♀️ | 6 weeks |
| Full recovery 🕺🏻 | 6 weeks |
| Final results 😃 | 6-12 months |
Breast Augmentation before and after
Browse our breast enlargement photo gallery to see results achieved by our surgeons at Centre for Surgery. The before and afters below offer a sampling of the patient photos we have on file. When you come in to see us for a free consultation, a wide variety will be made available to you. At Centre for Surgery, we only show photos of our patients that have given written consent allowing the use of their images on our website.
Case 1: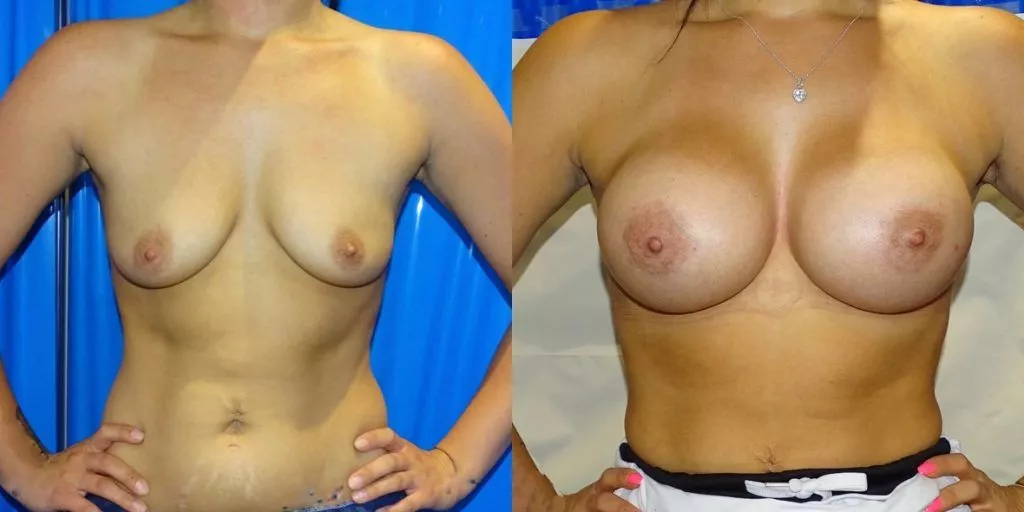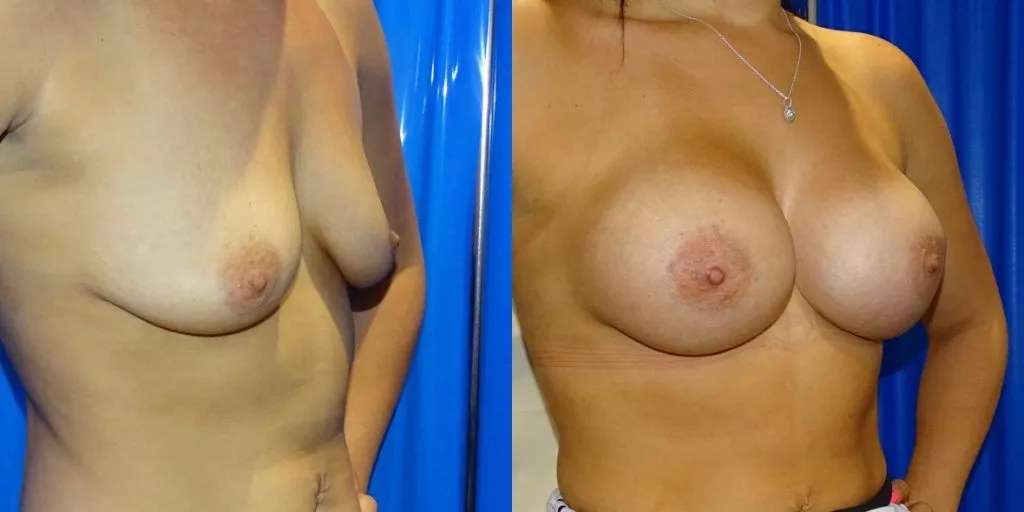 Case 2: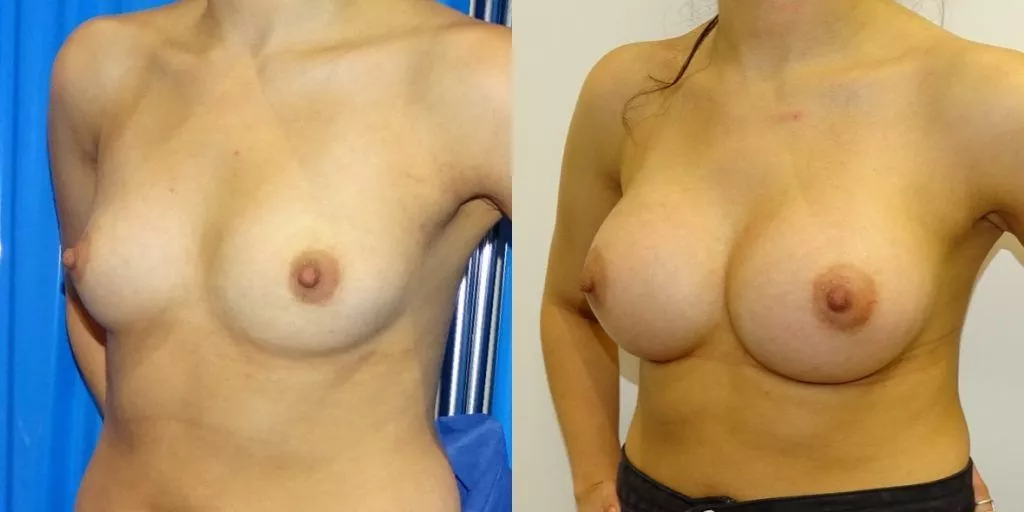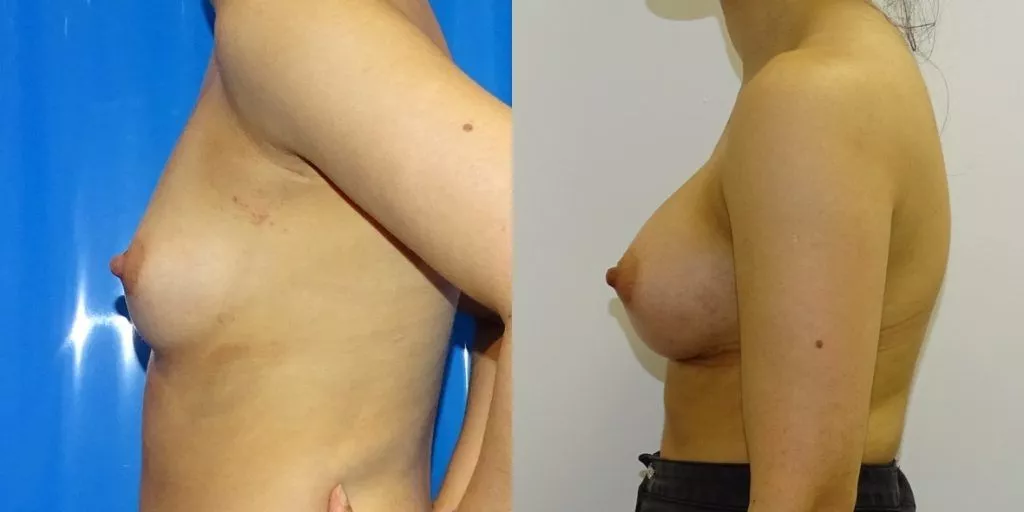 Case 3: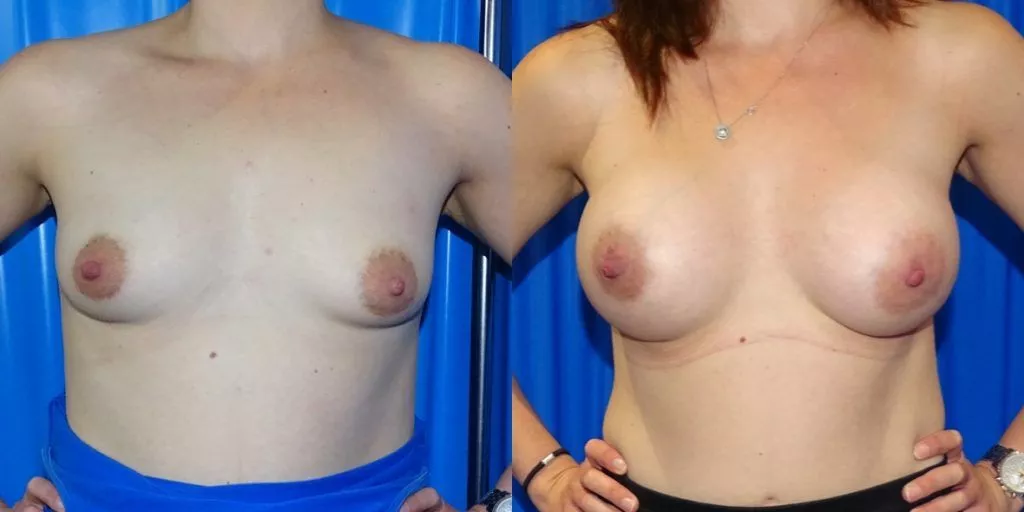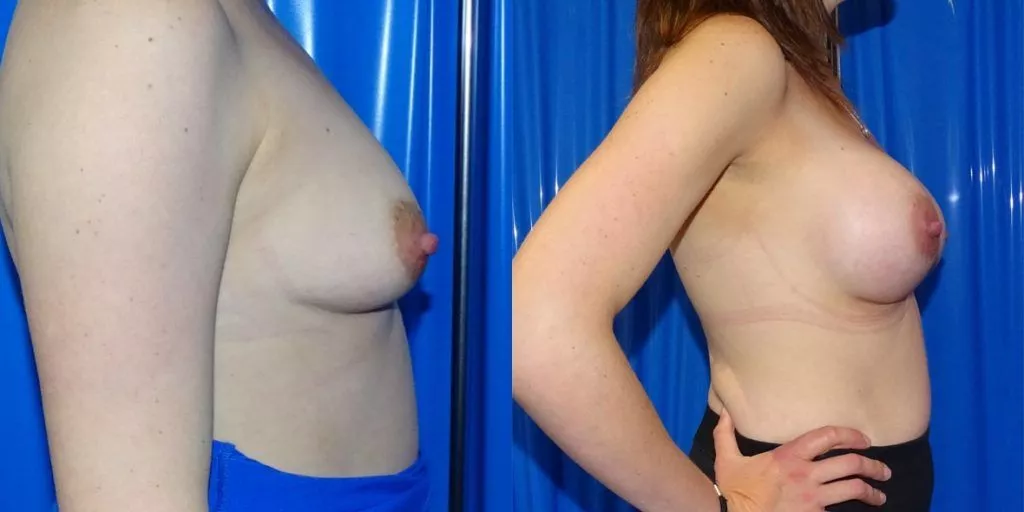 Case 4: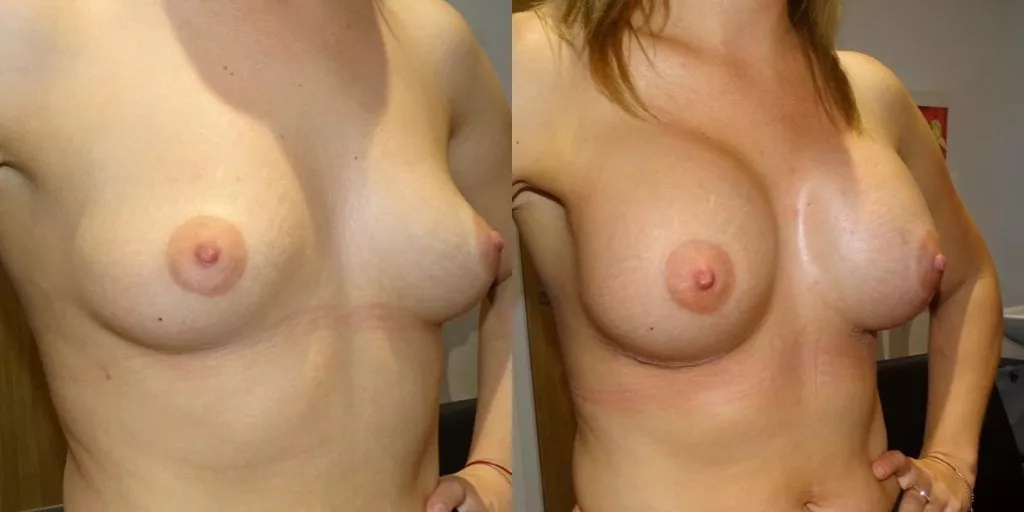 Case 5:
Often after pregnancy and breastfeeding, women's breasts tend to sag as in this case. Ageing also leads to sagging or shrunken breasts and in these cases, breast implants are a good solution. If one has to undergo mastectomy, then breast implants can be used to regain the natural body shape. This case involved breast augmentation using 290cc round microtextured implants inserted using Keller funnel under the muscle (dual plane). Under the muscle, placement was chosen due to thin soft tissue coverage if implants were to be placed above the muscle. Sub mammary incision well concealed in the breast fold. Procedure duration one hour.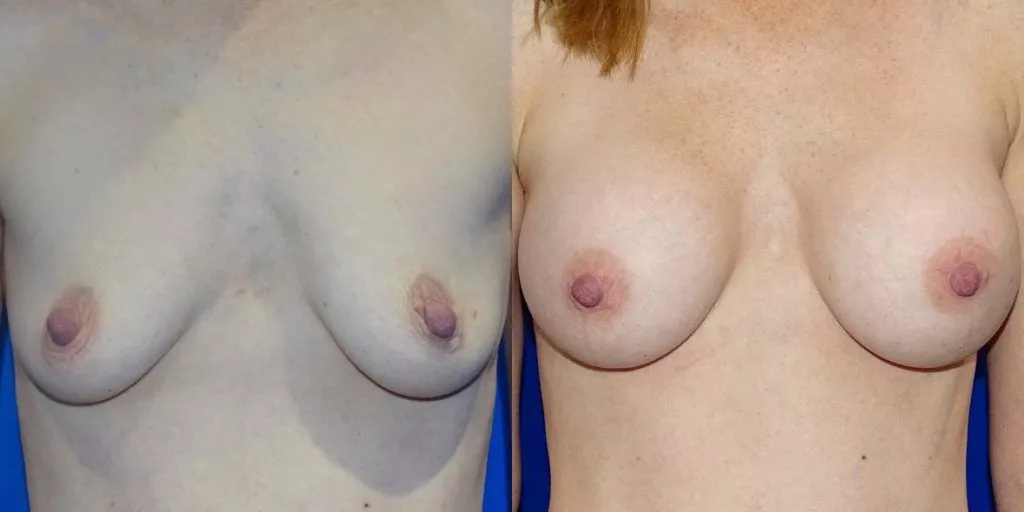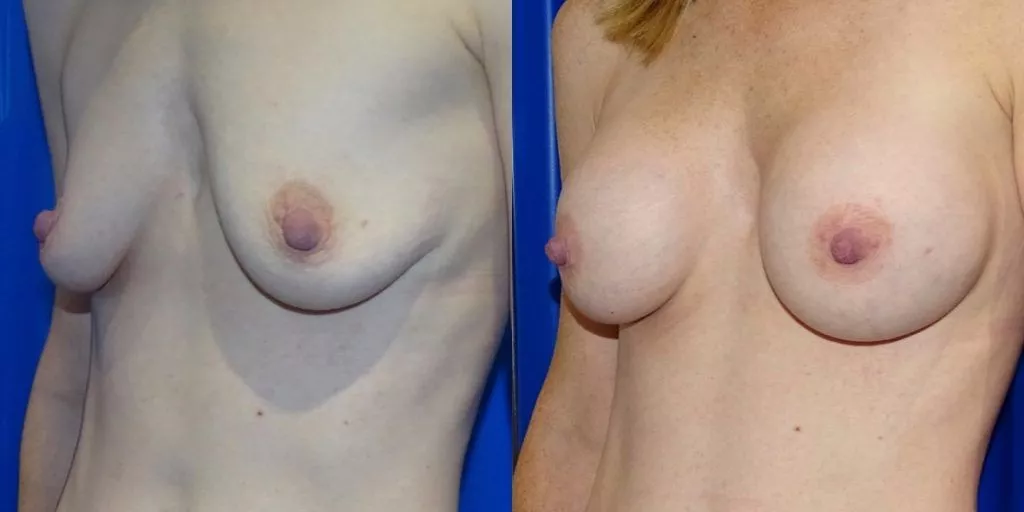 Case 6: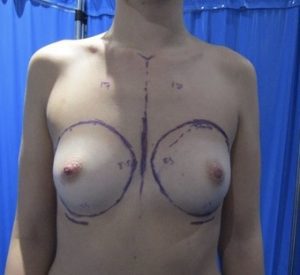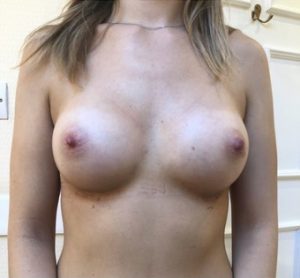 Case 7:
Breast enlargement with 330cc round microtextured implants under the muscle inserted using Keller funnel. The incision is in the breast fold and less than 4 cm wide.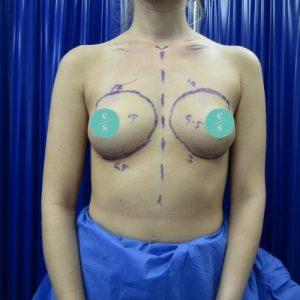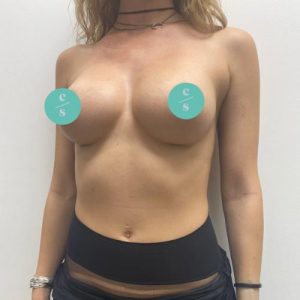 Case 8:
Breast augmentation using 360cc round microtextured implants inserted using Keller funnel above the pectoralis muscle. Inframammary incision is hidden in the breast fold. Day case procedure with patient out to dinner the same evening thanks to gentle surgical techniques.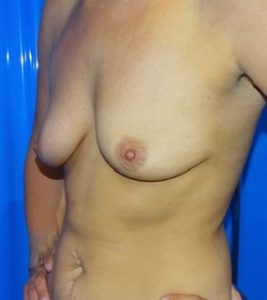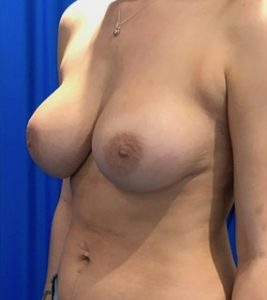 Breast Implant Brands we use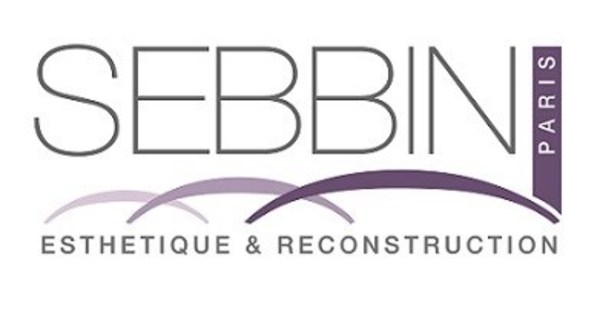 Expert Plastic Surgeons
Centre for Surgery work with some of the most renowned plastic surgeons in the United Kingdom. All our surgeons have years of experience in all types of aesthetic breast surgery. Our surgeons provide the safest and most natural-looking breast enlargement procedures in the UK.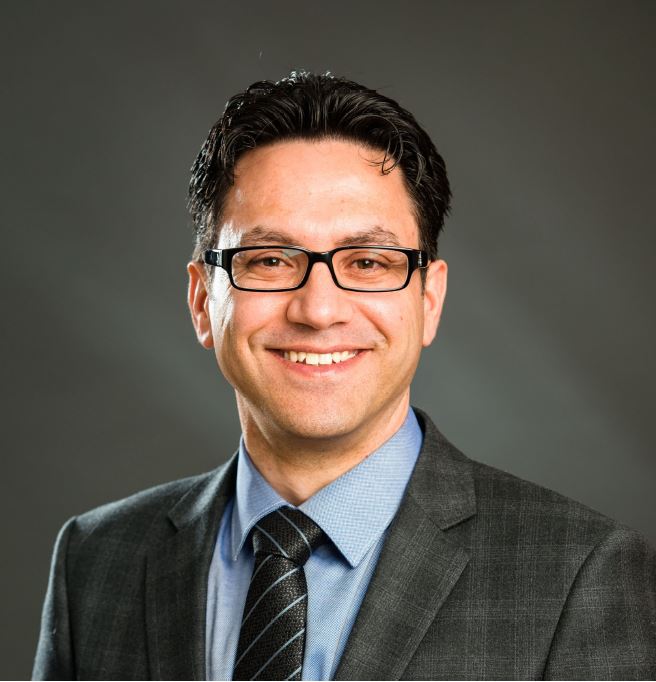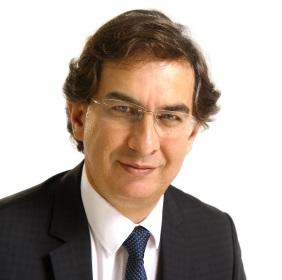 Our surgeons are full members of: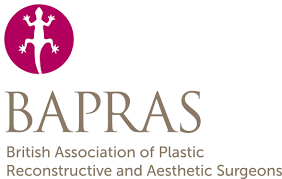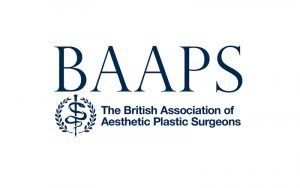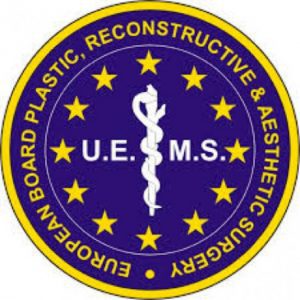 Why choose Centre for Surgery
Significant experience in all types of breast augmentation – round implants, shaped implants, under or over the muscle
We own and manage our own surgical facilities. Properly performed breast enlargement surgery takes time and should not be rushed. Our surgeons perform a maximum of three breast enlargement procedures per day, although in practice it is often a maximum of 3. We do not cram 7-8 procedures into one day like other providers. You want your surgeon to be well-rested and mentally and physically sharp to perform breast surgery and get the very best results. In addition, we offer TIVA general anaesthesia, the most advanced anaesthesia method available
Our surgeons use the Keller Funnel as standard for the 'no-touch' technique of breast augmentation
One reason we are particularly proud of:
We are the only provider in the UK to use exclusively single-use items for your breast enlargement procedure. By eliminating reusable surgical instruments – our surgical site infection (SSI) rate is less than 0.1%! Probably the lowest rate in the UK.
RealSelf Top Doctors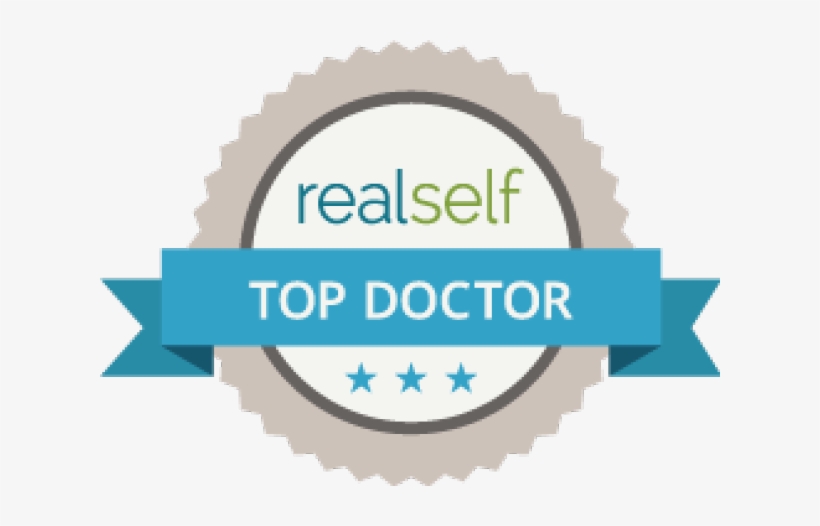 RealSelf top doctor status is awarded to less than 10% of the RealSelf doctor community.  This status is earned by achieving consistently high patient satisfaction (from RealSelf reviews), getting excellent feedback on expert answers to patient questions, and investing significant time in Q&A and other doctor activities. RealSelf top doctors are rated among the very best surgeons in the United Kingdom and the USA.
Our clinic at 106 Crawford Street was recently inspected and rated as good across all 5 domains.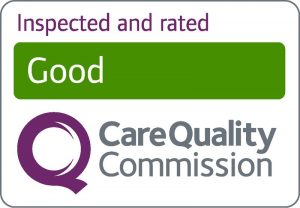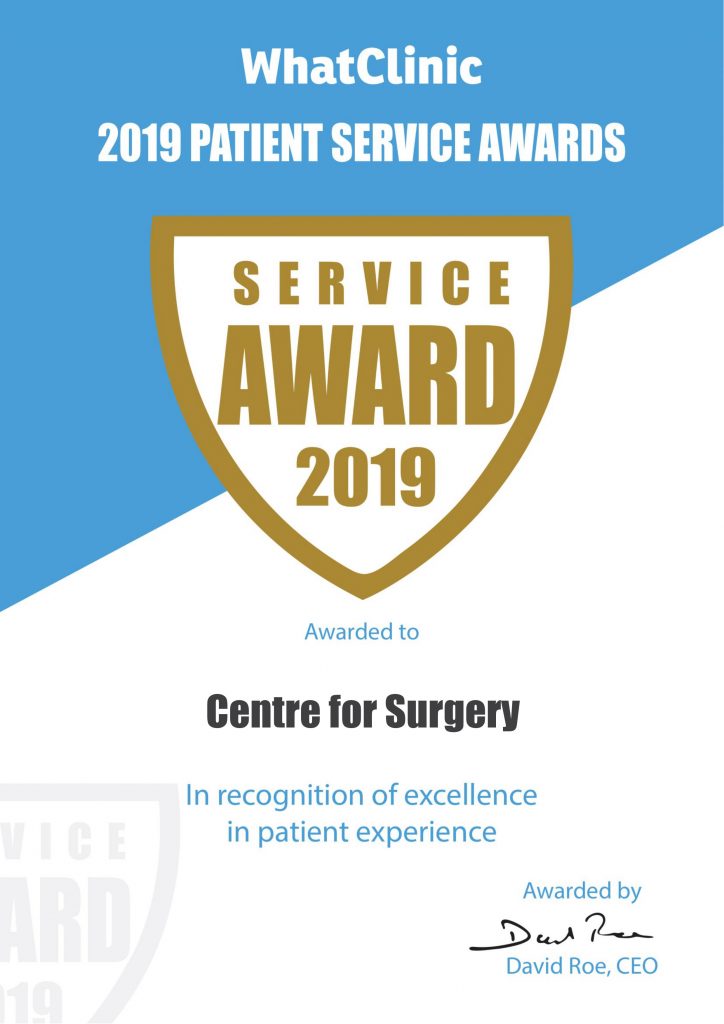 The Centre for Surgery approach to aftercare
Our aftercare programme was recently described as 'outstanding' by our regulator, the Care Quality Commission. 
Our postoperative support team phones all our patients the day after their procedure and then every other day thereafter for the first two weeks. The proactive nature of our postoperative support gives every patient the best opportunity for a smooth postoperative recovery free of complications. In many cases, if complications were to occur, their impact is markedly lessened by early detection, prompt clinical assessment and correct treatment. When a patient expresses concern to our team over the phone, then we often call patients on the same day for assessment with one of our expert nursing team. Even if there is no significant issue, the careful explanation and calm reassurance provided by our team can help to alleviate any worries you may have experienced.
Recommend highly!! Always wanted a breast augmentation and never had the nerve to go through with it. Until I got Recommended Centre for Surgery and spoke to Carolyn and the ball got rolling 🙂 meeting a Surgeon for a couple of consultations made me certain I wanted it and I would be in great hands. The day of the surgery I was nervous but having such a great support team from the nurses and care team was a massive relaxation. And the aftercare is amazing. They check in with you every other day and I could contact them if needed for anything. I could name so many great people that helped me throughout my journey but my surgeon was amazing with what he does. And Carolyn was and still is the best person to organise and help me with everything throughout.
What To Expect
The consultation
When you have a consultation with your surgeon, a number of measurements are taken of your breast dimensions and an assessment will be made of the nipple-areola position and the soft tissue quality. Your surgeon has access to the full range of breast implant options including round, shaped, smooth, or textured implants and the most appropriate choice will be made based on your preferences. The surgeon will also give information on the location of the incision for placement of implants and also whether the implants are to be placed above or below the muscle.

High-resolution photos will be taken and your surgeon may also use computer digital imaging. Your surgeon will take time to discuss the important risks and potential complications of breast augmentation surgery and what you can expect in the postoperative period.

The surgeon will also take a full medical history which includes previous operations, the current list of medicines taken, and any potential allergies. This information will be used to decide on your fitness for the breast implant procedure. If you are deemed to be a suitable candidate for surgery then we would recommend spending a period of time to reflect on all the information given. We always recommend a minimum of a 2-week cool-off period to weigh up your options.

All our prospective patients are more than welcome to have as many follow-up consultations after their initial consultation to make sure you are fully empowered with all the information to make an informed decision for proceeding with breast enlargement surgery at Centre for Surgery.
Before your procedure
Once you have decided that breast augmentation is right for you, our preoperative assessment team will be in contact to prepare you for surgery.

The following are recommended actions to take:

- For 6 weeks beforehand, it is highly recommended to stop smoking as active smoking is associated with a number of risks including delayed wound healing which could result in wound infection and a possible need to have the implants removed.

- You should also avoid aspirin and all medicines containing aspirin for at least one week prior to the procedure.

- For 6 hours before the breast augmentation procedure, you should refrain from eating any food or any type of drink apart from sips of clear fluid (water and tea/coffee without added milk) which is allowed for up to 2 hours before the procedure.
On the day of your procedure
Please make sure to arrive for your procedure at the booked time to avoid delays. A member of our nursing team will formally admit you for the procedure and will carry out a number of tasks including checking your vital signs and getting you changed into clinic wear. The anaesthetist will then assess you to make sure you are fit for anaesthetic and will also prescribe a number of premedications to optimise your recovery after the procedure. You will then be seen by your surgeon who will confirm the procedure to be undertaken and you will sign the informed consent form. Skin marking and photos may be taken at this point.

The breast augmentation procedure is a very commonly performed procedure at Centre for Surgery and is carried out under TIVA general anaesthesia. The procedure takes approximately 90 minutes to perform. The incision is most commonly placed beneath the breast in the inframammary fold and gives the best looking scar. There are other options including periareolar (around the nipple) and transaxillary (in the armpit) but these are very rarely performed in the UK. The breast implants are inserted using a Keller funnel 'no touch' technique under the muscle or over the muscle depending on soft tissue coverage and breast size and shape. The small incision is between 3-5cm in length and closed using dissolvable sutures so there is no need to have them removed at a separate appointment.

Once you have woken up from the anaesthetic, our nurses will closely monitor you for 1-3 hours afterwards to make sure you make a full recovery. Once you are assessed as fit for discharge, you will require a responsible adult escort to take you home in a car or taxi and to look after you for at least the first 24 hours after surgery.
After your procedure
After your procedure, our dedicated postoperative support team is available round the clock to answer any questions or concerns you may have. Our team will call you regularly for the first 2 weeks after your procedure to make sure your pain levels are well controlled and your healing is progressing as normal.

Any discomfort after breast augmentation surgery usually settles down after 3-4 days after the procedure and the vast bulk of our patients are very comfortable by the end of week 1. Your doctor may recommend a period of approximately one week off work. You should minimise any excessive movements of your arms for the first 2 weeks after surgery,

You will be required to wear a well-supporting surgical bra for a full 6 weeks to make sure healing is optimal and scars healing with best results. Exercise involving the upper body should be stopped for a full 6 weeks to avoid any potential implant rotation.

You will attend a postoperative check-up with one of our nursing team at 7-10 days to review your surgical wound sites and ensure proper healing is taking place. Recommendations on treatments for scar healing may be given for optimal cosmesis. At 6 weeks you will see your surgeon for a comprehensive review and make sure your results are in line with your expectations.