Hymen repair in London
Hymen repair is a surgical procedure for repairing the delicate hymen membrane. In many cultures, the hymen is considered a woman's symbol of virginity implying chastity treasured for her wedding night. It is true that hymen is commonly known to tear during sexual intercourse, however, the thin tissue can also tear during sporty activities such as horse riding and gymnastics and even the use of tampons.
The hymen is a membrane located across the lower part of the vagina, partially covering the external vaginal opening, and come in different shapes.
Although not discussed much, hymen repair is amongst the more popular surgical procedures on demand opted by women whether it be for cultural or religious reasons. The procedure involves restoration of the hymen to its original form.
At Centre for Surgery, hymenoplasty is performed by Dr Paraskevi Dimitriadi – female aesthetic gynaecologist.
All our surgeons are on the GMC specialist register.
Our clinic at 106 Crawford Street was recently inspected and rated as good across all 5 domains.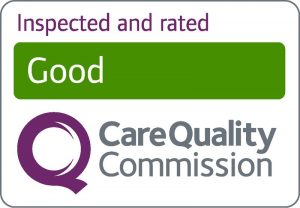 Dr Paraskevi Dimitriadi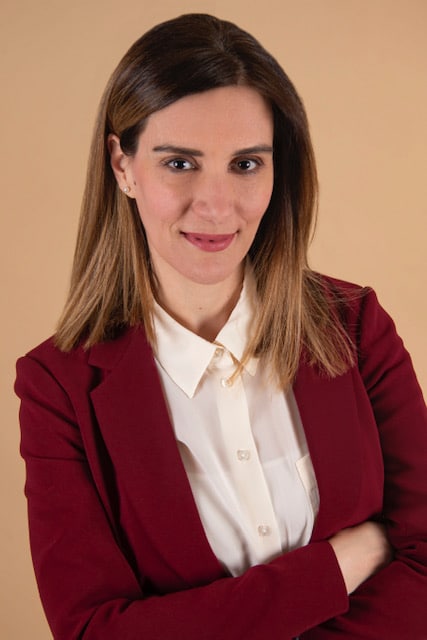 Dr Paraskevi Demitriadi is a specialist aesthetic gynaecologist and has trained at some of the world's leading hospitals in all aspects of gynaecology. Dr Demitriadi continues to practice in the NHS at University College London Hospitals NHS Trust (UCLH). She is a active member of the research team at the renowned Woman's Health Institute at UCLH and lectures both nationally and internationally on a range of topics in aesthetic gynaecology. She is a full member of the Royal College of Obstetricians and Gynaecologists (RCOG) and the European Society of Aesthetic Gynaecology (ESAG).
Dr Dimitriadi is known for her caring, patient-centred approach, supporting all her patients and she always strives to optimise patient outcomes at stages of the patient journey.
Why choose Centre for Surgery for your hymen repair procedure?
All-female team for your consultation, procedure and aftercare – Dr Paraskevi has hand picked a highly skilled team of specialist female nurses.
Over 15 years experience in all types of hymen repair
We own and manage our own surgical facilities. Properly performed hymen repair takes time and should not be rushed. Our surgeons perform a maximum of two hymenoplasty procedures in a day. We do not cram 5-6 procedures into one day like other providers. You want your surgeon to be well-rested and mentally and physically sharp to perform hymenoplasty to get the very best results.
Our surgeons live and work in London. We don't work with 'fly-in, fly-out' surgeons from Italy. This is very important because whilst your surgeon takes all precautions to minimise complications, complications can and do occur and our surgeons are readily available to manage any issues if and when they arise.
Read testimonials from our amazing patients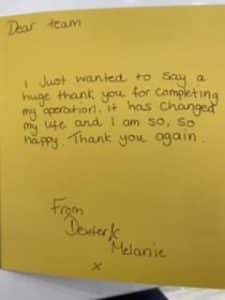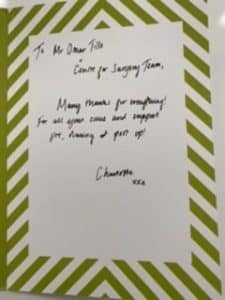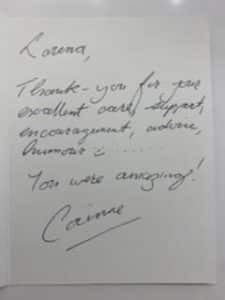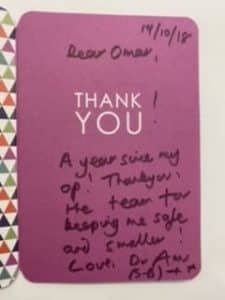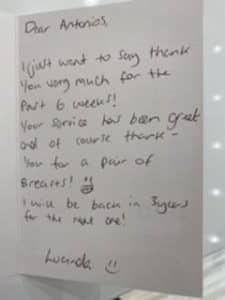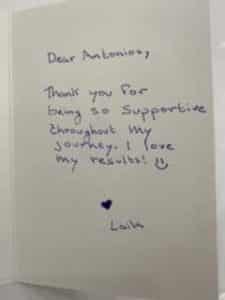 Benefits of hymenoplasty
Benefits of Hymenoplasty
Beneficial for women who may have experienced vaginal damage due to sexual intercourse or strenuous physical activities

Safe and non-invasive procedure

Absorbent stitched used to reduce scarring

Able to imitate the original shape of the hymen
Possible Side Effects
It is not always possible to completely restore the hymen

Dissolvable sutures may lead to bleeding and blood clot and the surgeon must be informed urgently

May experience abnormal vaginal discharge and may have to take antibiotics
Ideal candidates for hymen repair
All patients should be in good health and have realistic expectations about what can be achieved with a hymenoplasty. 
We do not treat patients below the age of 18 years of age.
Healing is better if patients refrain from or quit smoking.
Hymenoplasty is ideal for those who may have torn their hymen either during sexual intercourse or physical sports activities, and wish to restore their hymen, generally for cultural or religious reasons.
The procedure is suitable for women who have not experienced a vaginal birth and preferably have not experienced pregnancy yet.
Hymen repair procedure
Hymenoplasty is performed meticulously with the patient under local anaesthesia for maximum patient safety. Once the area to be treated is numb, the remaining tissue of the hymen is removed. The edges are then brought together and stitched up forming a small ring that imitates the original hymen.
The procedure can take up to an hour for completion. The newly formed hymen will resemble the original and will also bleed if torn once again.
Hymenoplasty is performed as a day case, so you will be able to return home after the procedure.
Recovery after Hymen repair
Recovery can take from one to two days but it may take up to two weeks for the hymen to fully heal. Patients are advised to avoid strenuous activities for 3 to 4 weeks.
The procedure cannot restore the torn hymen but will help reconstruct a new one to imitate the original. The newly formed hymen will closely resemble the original one and may bleed if torn once again.