Hymen repair & Hymenoplasty in London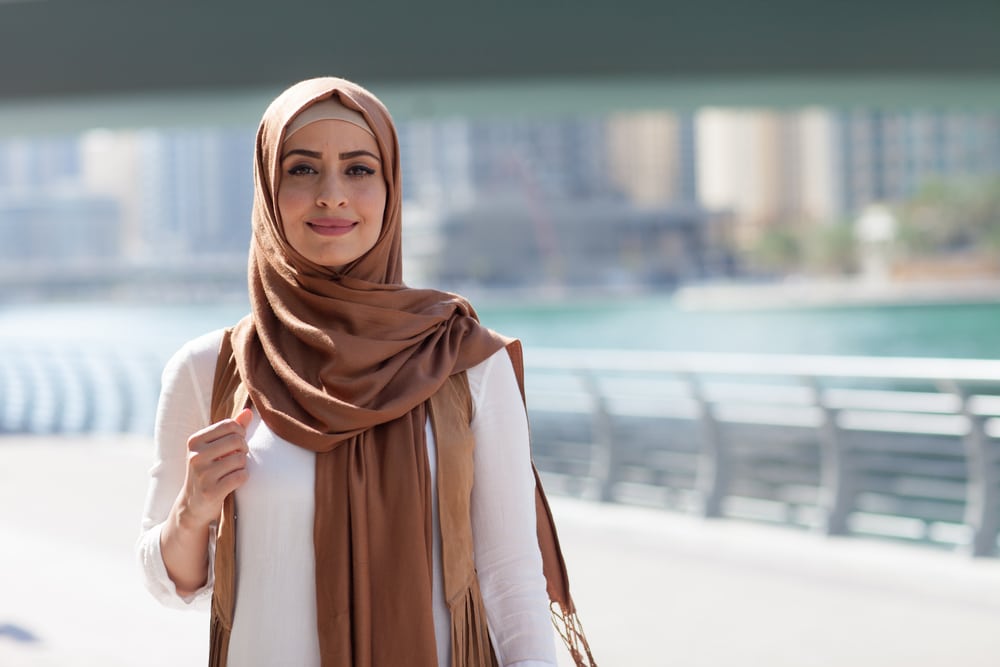 Hymen repair or hymen reconstruction is a surgical procedure for repairing the delicate hymen membrane. The term hymenorrhaphy or hymenoplasty is used for surgical restoration of the hymen. In the present era apart from traditional requirements, women have various reasons for restoring their so-called 'virginity'. Even though it is a controversial issue in many countries around the world, hymen reconstruction is now becoming a popular trend. In many cultures, the hymen is considered a woman's symbol of virginity implying chastity treasured for her wedding night. It is accepted that the hymen is commonly known to tear during sexual intercourse, however, the thin tissue can also tear during sporting activities such as horse riding and gymnastics and even the use of tampons. Although not discussed much, hymen reconstruction is a commonly requested treatment by many women whether it be for cultural or religious reasons. The procedure involves restoration of the hymen to its original form.
At Centre for Surgery, hymenoplasty and hymen repair is performed by Dr Paraskevi Dimitriadi – female aesthetic gynaecologist. Dr Dimitriadi is an accredited specialist in Obstetrics and Gynaecology and is on the GMC specialist register.
Our clinic at 106 Crawford Street was recently inspected and rated as good across all 5 domains.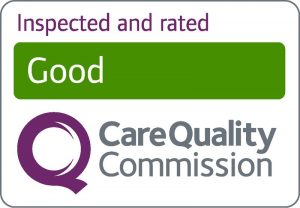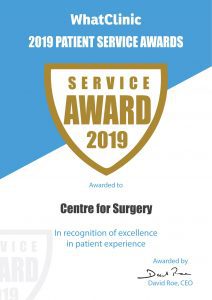 Would highly recommend Centre for Surgery. Very professional staff who supported me through my entire journey from initial consultation to the procedure. Always on hand to answer any questions I had and thoroughly explained the procedure and associated risks to ensure I was well-informed.
Amazing, exceptional, professional and quality service! From the initial request for more information until the day of procedure and after the procedure. The constant calls and emails from the team made me feel as if I was relevant and showed me that my business was important to them. Dr. Mitakos, Carolyn, Samira and Natalie (recovery nurse) OUTSTANDING, OUTSTANDING, OUTSTANDING!!! Dr. Mitakos was thorough and made sure to be honest about the procedure and my results. It's been a week post-op and I'm in love! Even with swelling in some areas!! I couldn't have asked for a better Dr. He was very professional, kind and genuine. Carolyn, Samira and Natalie are angel sent! They were so kind, caring and ensured that I was well taken care of days leading up to the surgery, on the day of surgery and during recovery. I would recommend Centre for Surgery to anyone who wants to get surgery to feel better about themselves.
Amazing service from start to finish, extremely professional staff and surgeons. Special thanks to my Consultant Plastic Surgeon Dr Ertan Erel was brilliant and made me feel so calm and confident from the moment we met through my consultation . He is definitally second to none.. I would recommend Centre for Surgery in a heart beat.
Recommend highly!! Always wanted a breast augmentation and never had the nerve to go through with it. Until i got Recommended center for surgery and spoke to carolyn and the ball got rolling 🙂 meeting dr tillo for a couple consultation made me certain i wanted it and i would be in great hands. The day of the surgery i was nervous but having such a great support team from the nurses and care team was a massive relaxation. And the aftercare is amazing. They check in with you every over day and i could contact them if needed for anything. I could name so many great people that helped me throughout my journey but dr tillo is amazing with what he does. And carolyn was and still is the best person to organise and help me with everything throughtout.
Absolutely amazing service from start to finish. I have been looked after the whole way through the process, from initial conversations, consultation, to having my surgery and being looked after by the brilliant aftercare team. I could not recommend Dr Omar Tillo enough, lovely surgeon who was honest with me throughout and made me feel so comfortable.
Domenico Betti
24/03/2021
Really wonderful experience, Jasmin the receptionist was very helpful and sweet she assisted me throughout my appointments, bookings and payment. The day of my surgery I was extremely nervous and very anxious, I was booked in for upper eyelid surgery ( Blepharoplasty ) First I was met with the lovely Gregory who I could not have asked for such a lovely kind person to be the Surgeons right hand man, he made me feel at ease straight away and as comfortable as possible. I then met my Surgeon Dr Ertan Erel who was also wonderful ( I had previously met him 2 weeks before for my consultation) I had a instant liking to him and felt comfortable with him performing the procedure on me. I had the treatment with Local anesthetic so I was fully awake and aware of what was going on, again I was extremely nervous and felt like I was having a small mini panic attack when we started but both Dr Ertan Erel and his assistant Gregory both made me feel at ease and as relaxed as they possibly could, we even had some 80s music on that helped to calm me down, Gregory was holding my hand the majority of the time and was having a chat with me that made me feel so relaxed, I could not have asked for 2 lovely men to have worked on me. Both the Surgeon and his assistant are as important as each other when you have a very nervous patient like myself. I have not had any complications since leaving the clinic and so far I am really so happy I can already see the amazing results. Dr Ertan returned my call back two days later to make sure everything was ok and how I was getting on ( that was very reassuring ) Very exited to get my stitches out in a few days. I could not give less than 5 stars so thank you very much. I will definitely be recommending. Verity.
Well where do I begin. So I am 6week post surgery and I couldn't be happier with my results. I done endless research on the procedure I wanted doing and where is best in England and Centre for surgery was the strongest contender and I felt super confident in the reviews and before and after photos they have online. So my journey started when I emailed centre for surgery for more information about liposuction and fat transfer with Dr Antonios Mitsakos. I then was contacted by Yasmin, she called me for a chat about what I'm after and to discuss options etc. She was incredible with getting my consultation and day of surgery booked as soon as she could and was on the end of the phone with any questions you had any time of day. As a first point of call Yasmin set a very high standard for the company and I was confident in my choice. I went for my consultation with Dr Antonios Mitsakos to discuss the procedure in much more depth, he went though all the risks, told me all the information I needed, we looked at my body to see if it's something he would be happy to do for me and went through all the aftercare I would need to do as well. We went through my medicals and talked about previous surgery I already had. He was so professional so informative that I literally wanted the surgery there and then. I left super happy and excited for my surgery date that was booked in. Before my surgery date I got phone call to go through all the paperwork and guidelines I had to follow and all the prep I needed to do before hand, I was told what garments were best to purchase and all the necessary bits I needed to by prior to the day. That support team were amazing and also answered any questions I had. So the day of my Surgery came and I was so calm but excited because I felt my care already had been great so I knew I was in safe hands. I had my nurse meet me to go through all medicals again, she helped me get prepared and dressed for the op and get everything ready. I then met my anaesthetist to also went through my medicals and asked all the relevant questions, gave me my pre meds and told me what he will be doing. I was super confident and he was very reassuring. Then Dr Antonios Mitsakos had my final chat before surgery checking everything through with me, confirming what he was going to do and where he was removing the unwanted fat and where he was going to transfer it too. He made me feel super comfortable and confident that I was in the right hands. I went into that theatre room a woman so unhappy with her body and when I woke up I was a new woman physically and mentally. Every single day for 2 weeks after my op I had a phone call to check in that I was doing ok and if I have any issues or concerns. The support team were absolutely amazing. I've just had my 6 week post op appointment with Dr Antonios, he again showed me my before photos and took new after photos and honestly the results are unreal. He has given me the body confidence I have never ever had and I can't thank him enough for his amazing skills and the transformation he has achieved. Thankyou so much to all of you that looked after me though out this whole procedure and a special Thankyou to Dr Antonios for changing my confidence, my body and my life. I'll be back again for more.
The service has been so far excellent and is highly recommended to anyone.
I recently had surgery here and would definitely recommend, from initial contact from Carolyn to the aftercare I received was exceptional, Carolyn was very helpful and informative and answered all my questions - even the silly ones late at night! Dr Tillo was very knowledgable, professional and welcoming at the same time and put me at ease about the procedure, it's still early but so far I'm pleased with the results
Dr Paraskevi Dimitriadi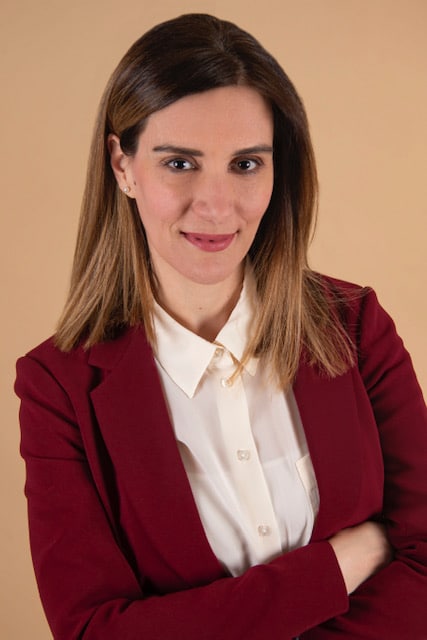 Dr Paraskevi Dimitriadi is a specialist aesthetic gynaecologist and has trained at some of the world's leading hospitals in all aspects of gynaecology. Dr Dimitriadi continues to practice in a major London teaching hospital. She takes an active interest in research into aesthetic gynaecology and lectures both nationally and internationally on a range of topics in aesthetic gynaecology. She is a full member of the European Society of Aesthetic Gynaecology (ESAG).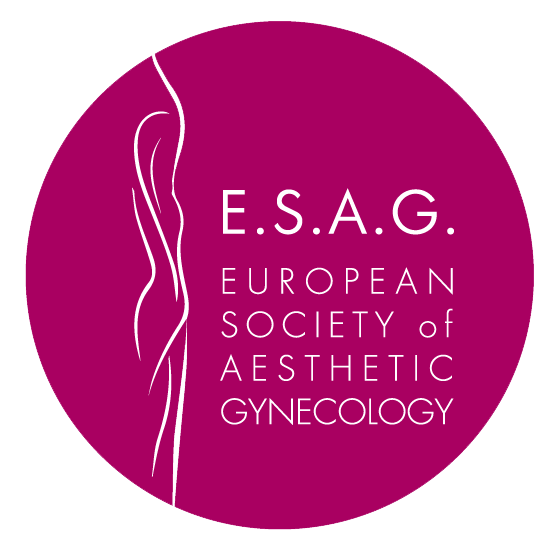 Dr Dimitriadi is known for her caring, patient-centred approach, supporting all her patients and she always strives to optimise patient outcomes at stages of the patient journey.
Why choose Centre for Surgery for your hymen repair procedure?
All-female team for your consultation, procedure and aftercare – Dr Paraskevi has hand picked a highly skilled team of specialist female nurses.
Over 15 years experience in all types of hymen repair
We own and manage our own surgical facilities. Properly performed hymen repair takes time and should not be rushed. Our surgeons perform a maximum of two hymenoplasty procedures in a day. We do not cram 5-6 procedures into one day like other providers. You want your surgeon to be well-rested and mentally and physically sharp to perform hymenoplasty to get the very best results.
Our surgeons live and work in London. We don't work with 'fly-in, fly-out' surgeons from Italy. This is very important because whilst your surgeon takes all precautions to minimise complications, complications can and do occur and our surgeons are readily available to manage any issues if and when they arise.
Read testimonials from our amazing patients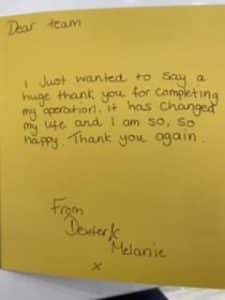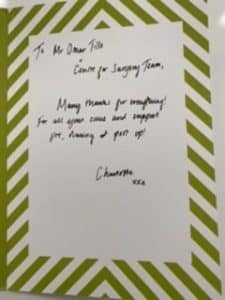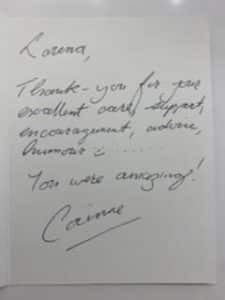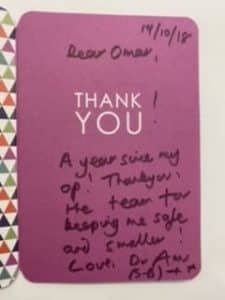 Benefits of hymenoplasty
Benefits of Hymenoplasty
Beneficial for women who may have experienced vaginal damage due to sexual intercourse or strenuous physical activities

Safe and non-invasive procedure

Absorbent stitched used to reduce scarring

Able to imitate the original shape of the hymen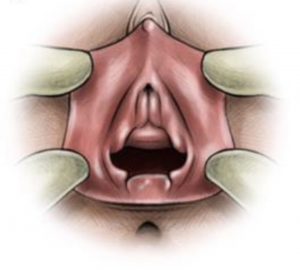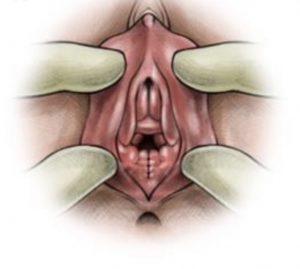 Possible Side Effects
It is not always possible to completely restore the hymen

Dissolvable sutures may lead to bleeding and blood clot and the surgeon must be informed urgently

May experience abnormal vaginal discharge and may have to take antibiotics
The appearance of the hymen can and will change with hormonal changes and age; the hymen can become thin and in some instances, near transparent.
Ideal candidates for hymen repair
All patients should be in good health and have realistic expectations about what can be achieved with a hymenoplasty. 
We do not treat patients below the age of 18 years of age. Healing is better if patients refrain from or quit smoking.
Hymenoplasty is ideal for those who may have torn their hymen either during sexual intercourse or physical sports activities, and wish to restore their hymen, generally for cultural or religious reasons. The procedure is suitable for women who have not experienced a vaginal birth and preferably have not experienced pregnancy yet.
Preparation for Hymen repair
Patients who smoke will be advised to stop for at least 2 weeks before the date of their hymenoplasty procedure. Smoking has detrimental effects on the microcirculation and has been proven to slow the wound healing process. All medications, prescribed and over the counter will be reviewed. Aspirin and aspirin containing medicines should be stopped both before and after surgery. Aspirin and NSAIDS impair the body's natural clotting process and may cause bleeding complications after surgery. If you require pain relief after surgery, paracetamol is advised.
Whether your procedure is performed under a local or general anaesthetic, it is mandatory to have a responsible adult escort take you home in a car or taxi. You must not travel home on public transport after hymen repair surgery.
Hymen repair procedure
Hymenoplasty is performed meticulously with the patient under local anaesthesia for maximum patient safety. Once the area to be treated is numb, the remaining tissue of the hymen is removed. The edges are then brought together and stitched up forming a small ring that imitates the original hymen.
The hymen is a membrane located across the lower part of the vagina, partially covering the external vaginal opening, and come in different shapes.
The procedure can take up to an hour for completion. The newly formed hymen will resemble the original and will also bleed if torn once again.
Hymenoplasty is performed as a day case, so you will be able to return home after the procedure.
Hymen repair before and after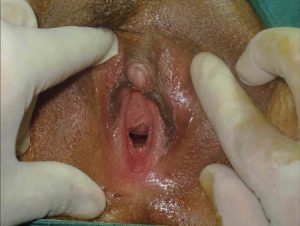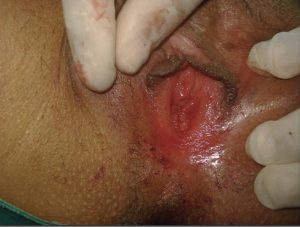 The patient is discharged on the same day. Oral antibiotics are given for 5 days. The patient is instructed to refrain from penetrative sex or not to carry out activities that can break her newly constructed hymen until the purpose of reconstruction is served.
Recovery after Hymen repair
Recovery can take from one to two days but it may take up to two weeks for the hymen to fully heal. Patients are advised to avoid strenuous activities for 3 to 4 weeks.
The procedure cannot restore the torn hymen but will help reconstruct a new one to imitate the original. The newly formed hymen will closely resemble the original one and may bleed if torn once again.
Hymen repair cost
There are a number of factors which will determine the overall cost of your hymen repair procedure and the final quotation will be given after your face to face consultation with Dr Dimitriadi:
Hymen repair alone or combined with labiaplasty or vaginoplasty
Anaesthesia cost – local anaesthetic or general anaesthetic
Any previous surgery to the female genital area
Why not call 0207 993 4849 and speak to one of our expert patient coordinators who may be able to give you a rough costing prior to your procedure.
Fotona SMOOTH® laser treatment
Centre for Surgery are one of the few providers in the UK to specialise in non-surgical laser treatments for gynaecological concerns. Fotona SMOOTH® laser treatments offer gentle solutions to vaginal problems such as involuntary leakage during coughing and sports activities, loss of vaginal firmness and vaginal dryness and irritation. They are based on a specially engineered, patented laser mode using the award winning SP Dynamis laser that works by delivering gentle heat pulses to the vagina, strengthening and improving the tissue quality through the production of new collagen and elastin. The treatments may perfectly complement a hymen repair procedure:
IntimaLase – vaginal tightening treatment
IncontiLase – stress urinary incontinence treatment
ProlapLase – pelvic organ prolapse treatment
RenovaLase – treatment for genitourinary syndrome of menopause / vaginal atrophy
Fotona SMOOTH® treatments are non-invasive, gentle, painless and quick ambulatory procedures that can also help patients that suffer from more than one type of problem.