IPL treatment in London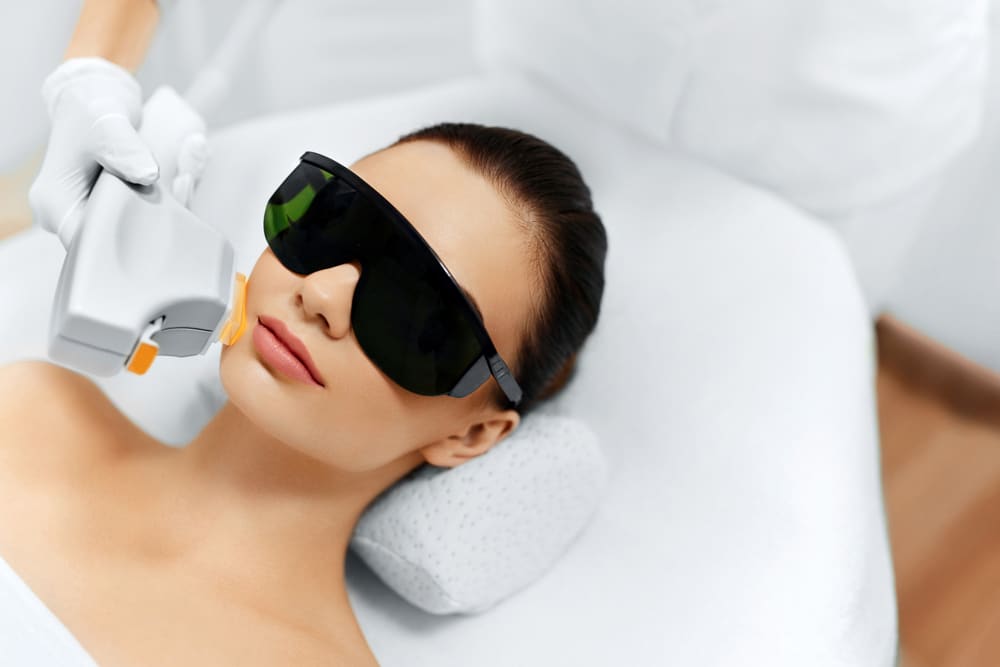 Intense pulsed light also known as IPL photorejuvenation is a light-based treatment used to address a wide variety of skin conditions including hyperpigmentation, age spots, facial redness, rosacea, active acne and photoageing. IPL emits a broad-spectrum pulse of light of a number of different wavelengths which is specific to the skin condition being targeted. The energy emitted by the pulses of light causes the skin lesion to be destroyed via a process known as photothermolysis. The surrounding skin is preserved during treatment. IPL treatment is a very safe and effective treatment with minimal discomfort and very little if any downtime.
At Centre for Surgery in London, all our practitioners only work with top of the line gold standard equipment for optimal treatment outcomes. There are a large number of different brands of laser available and many make often unfounded claims of treatment efficacy. There are only a few companies that are known for making well-made lasers. In many cases a past company many be known for making one particular type of laser. Many cheaply made IPL and laser devices come from China and are commonly found in many UK medispas. These devices are often underpowered and lack the ability to effectively treat common skin conditions. Their problems lies in their haphazard delivery of laser energy so that each pulse delivered to the skin is variable in power so that some areas are under treated and some areas receive too much energy potentially resulting in skin burns. At Centre for Surgery we have the full range of FDA approved laser and IPL devices to treat every skin concern safely, quickly and with best results.
At Centre for Surgery, we use the gold standard IPL system which is regarded as the most advanced IPL device in the world and is not commonly found in UK medispas. The IPL system we use is fully FDA and CE approved and is significantly more powerful, safer and more effective than cheaper IPL systems found elsewhere. Our IPL uses Broadband light, or BBL to treat a variety of skin concerns in patients of all skin types. The key difference for the extra performance edge is due to the specialised dual flash lamp design with all the power concentrated in a large freestanding machine connected to the IPL hand piece rather than basing it in a large and poorly made IPL handpiece. This design of IPL system therefore allows for a consistent delivery of light energy to the skin without any fluctuations. IPL using BBL is the very best IPL system available today with no exception.
Expected results after IPL
Decrease in hyperpigmentation and age spots
Decrease in facial redness and rosacea
Improvement in facial thread veins
Improvement in skin tone and texture
Improvement in active acne using blue light therapy
Removal of unwanted facial hair
Skin conditions amenable to IPL therapy
Broken Capillaries
Brown Spots
Excessive Flushing / Redness
Fine lines and wrinkles
Hair removal
Large Pores
Scars
Spider Veins & thread veins
Stretch Marks (striae distensae)
Sun Spots and liver spots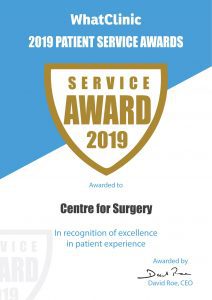 RealSelf Top Doctors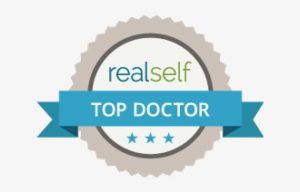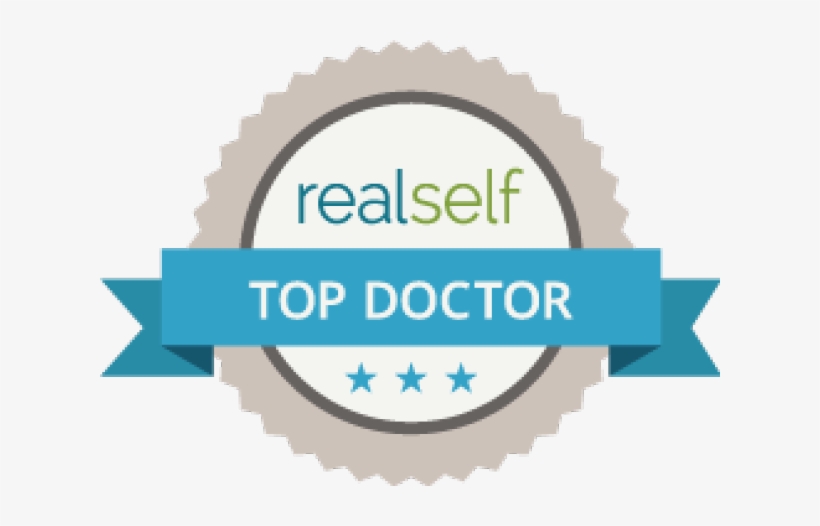 RealSelf top doctor status is awarded to less than 10% of the RealSelf doctor community.  This status is earned by achieving consistently high patient satisfaction (from RealSelf reviews), getting excellent feedback on expert answers to patient questions, and after investing significant time in Q&A and other doctor activity. RealSelf top doctors are rated among the very best surgeons in the United Kingdom and USA.
All our dermatologists are on the GMC specialist register and our dermatology clinic at 106 Crawford Street was recently inspected and rated by the Care Quality Commission as good across all five domains of care.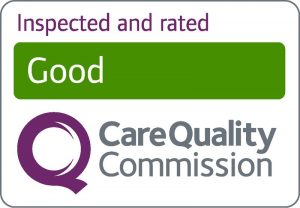 With Centre for Surgery - you've made the right choice
Our roots in plastic surgery means we understand the continuum of surgical, non surgical and laser treatments and how the they can complement one another for optimal results. This allows us to offer a full range of treatment options for our patients.

We offer our treatments in a premium, unrushed caring environment that respects your privacy. This is why so many of our patients keep returning to us for further treatments.

Our highly experienced team offers a full spectrum of aesthetic treatments that include the most advanced technology available.

Our practitioners have a deep understanding of aesthetic treatments and continue to study them diligently and have followed their development for over 10 years.

 

Each and every one of our practitioners adheres to our practice philosophy of achieving natural looking results.
Ideal candidates for IPL therapy
IPL skin rejuvenation is an excellent all-round skin treatment that can address a number of skin conditions simultaneously. Patients who most benefit from IPL therapy include the following:
Patients wanting to reduce hyperpigmentation which could be from age spots, freckles or chronic sun damage
Patients suffering from rosacea and facial redness
Patients with small localised vascular conditions such as facial thread veins
Patients who have an uneven skin complexion
Patients must not be tanned at the time of having IPL treatment
Patients should not be taking any medicines that act as photosensitisers. Your practitioner will be able to advise you if this is the case
Types of IPL treatment
IPL or intense pulsed light is a highly versatile treatment able to address a number of different skin conditions. Our IPL system goes above and beyond other devices to achieve results which routinely exceed patient expectations using BroadBand Light or BBL.
Corrective IPL
IPL is a well established treatment for the treatment of facial redness, rosacea and broken capillaries in addition to hyperpigmentation which includes age spots and freckles. IPL is also effective in treatment of bruising from trauma to the skin or after surgery. IPL is commonly used for the treatment of rosacea. With Broadband Light or BBL, treatment of both browns and reds in the same treatment session are now possible using the world's most powerful IPL device. Improvement in the skin is visible almost immediately after only one treatment but our practitioners recommend a course of 3 treatments for optimal results followed by annual maintenance treatments. After corrective IPL has controlled the hyperpigmentation and redness, a gentler IPL treatment can be used in future which has powerful anti-ageing effects. Melasma is a hyperpigmentation condition which generally does not respond well with IPL treatment. We have a number of effective treatments for melasma which can be a difficult condition to treat effectively in many cases. Before considering IPL, it is a good idea to speak with your practitioner beforehand if you have melasma. The fundamentals of treatment for melasma include a medical grade skincare programme combined with sun avoidance and non-ablative laser including both erbium glass laser and thulium fibre laser.
Anti-Ageing IPL
The intense light pulses from IPL have been found to exert a powerful anti ageing effect that can address common features of ageing such as fine lines and wrinkles. Collagen production is stimulated and regular treatments can maintain the skin in healthy and youthful condition as well as treating features of early to moderate ageing. The treatment is optimally performed every 4 to 6 months to tighten the skin, encourage new collagen production and treat established hyperpigmentation or facial redness. IPL for anti-ageing results in the appearance of increasingly youthful skin as we get older. When IPL is combined with a medical grade skincare programme and preventive measures, your skin gets a boost in vitality without the need for more invasive treatments.
IPL for active acne
Active acne is effectively treated using IPL blue light therapy which kills the bacteria in the skin responsible for causing acne. The treatment involve IPL of a number of different wavelengths to target the underlying bacteria and so reduce chronic inflammatory changes which are common in cystic acne and improve the appearance of existing acne scars. The treatment is recommended to be carried out weekly or fortnightly depending on acne severity to reduce acne breakouts which may be resistant to conventional medical treatment. The acne blue light therapy is able to be performed for most skin types except very dark type 6 skin and there is no length recovery period and the treatment is very well tolerated. Blue light therapy gives optimal results when combined with a medical grade acne skin care system. Our practitioners recommend the Obagi lines of products for their proven effectiveness in the treatment of active acne. Clearer skin is achieved more readily and the incidence of acne breakouts is significantly reduced. Where breakouts do occur, they are mild and short-lived at worst. Although acne is a chronic medical condition of the skin, the disease can be effectively controlled with the right treatment applied consistently.
Preparation for IPL treatment
Optimal results from IPL treatment are achieved when patients adhere to the following pre-procedure protocols:
Patients with active acne should postpone having IPL treatment unless they are attending for IPL blue light therapy for treatment of an acne breakout.
Patients with a history of herpes simplex virus will need to start prophylactic anti-viral treatment to minimise the risk of active cold sores developing after treatment.
You should attend on the day of your procedure with clean skin. You should refrain from applying any type of skincare product including but not limited to makeup, moisturiser of any type, perfumes or sunscreen. If having treatment in the summer months, we would advise to wear a hat with a wide brim.
Some patients  with darker skin types may be advised to commence a skin strengthening regimen using Hydroquinone and Tretinoin for 6 weeks prior to IPL treatment. Your dermatologist will advise you if this necessary.
All patients should cease the use of all topically applied skincare products prior to treatment including retinoids, exfoliants, topical antibiotics and benzoyl peroxide at least 3 days before having IPL treatment. For cleaning the skin, we would advise only a mild soap and to apply sunscreen regularly to avoid developing a tan.
Your practitioner may apply topical local anaesthetic before starting treatment. You must inform us if you have a lidocaine allergy or you are pregnant or breastfeeding.
You must avoid tanning beds, direct sun exposure for prolonged periods of time and avoid tanning products for at least 4 weeks before the treatment and for at least 12 weeks after the procedure. Patients who have a recent tan or display signs of a sunburn will be required to reschedule their treatment. Your practitioner may cancel the treatment on the day if either of the features are present.
You should avoid all treatments that may potentially exert an irritant effect upon the skin and these include chemical peel treatment, or hair removal techniques such as waxing and depilatory creams.
Please make sure you have shaved the skin in the area of the IPL treatment and this should take place about 2-3 days beforehand. Avoid shaving the area on the day of the treatment or even the day before to avoid potential skin sensitivity.
Recovery after IPL treatment
IPL treatment is a very commonly performed procedure at Centre for Surgery and it is vitally important to follow all of your practitioner's post-treatment do's and don'ts. The timeline below is a rough idea of what to expect over the initial days and weeks following treatment:
Day 1
The skin may often appear red, dry, swollen, tight and sensitive to touch following treatment and this is normal and to be expected. Depending on the treatment parameters chosen, the skin may also have a mild stinging sensation. It is important to avoid any skin products and treatments that can potentially irritate the skin and make the skin dry such as chemical peels and skin exfoliants. It is also important to stay well hydrated, and avoid makeup products and only use the skin products as instructed by your aesthetic practitioner.
Day 2
The second day after treatment may feel similar to the first day. The skin may continue to appear red and inflamed and the tight sensation will be felt. Any areas of lentigo and freckles may now appear darker with overlying skin crust. The soothing recovery lotion recommended should continue to be used and only use light make-up if preferred.
Day 3 – 7
Areas of lentigo and freckles may now begin to flake even more and it is important to resist the temptation to pick at them. You should apply the post-treatment hydrating balm as instructed and avoid strong direct sun exposure. You should wear protective clothing and sunscreen if you plan to be outdoors.
Day 8
In some cases, you may be prescribed topical Hydroquinone for reducing hyperpigmentation. You should continue to wear protective clothing and sunscreen to reduce the risk of adverse effects occurring.
2 weeks and beyond
By this time, it is permissible to return to using your usual skincare products. The skin is usually fully healed and it is fine to use retinol products. Continue to wear SPF30 sunscreen or higher and hydroquinone if prescribed by your doctor. You should avoid strong direct sunlight exposure. IPL treatment gives best results when it is performed as a package of between 4-6 treatments at monthly intervals. After this, annual one-off treatments are ideal to maintain the results over time and promote beneficial anti-ageing effects.
10 Top Tips after IPL treatment
It is important to avoid picking at the skin after treatment to avoid potential scarring. The protective scabs will fall off by themselves after a short period of time.
Continue to avoid strong sun exposure for at least 2 weeks following treatment. You may be asked to avoid sun exposure for 1-3 months depending on your skin type. You must avoid tanning beds for a minimum of 3 months following IPL treatment.
Avoid skin products containing Vitamin A such as Tretinoin and other retinol-based products.
Avoid any form of hair removal including laser hair removal on the area treat was treated for 2 weeks.
Avoid the use of all forms of chemical peels for at least one month after IPL treatment.
Avoid skin exfoliant products from your daily skincare routine for at least 2 weeks.
It is common for the skin to feel hot and irritated following treatment and the use of paracetamol or ibuprofen is fine for symptomatic relief when combined with the application of cold packs. Although it is important to avoid ice directly on the area treated. The use of cold cloths or similar indirect methods of cooling is fine.
If you have a darker skin type, your doctor may prescribe topical hydroquinone 4% to reduce the risk of hyperpigmentation developing.
Post-inflammatory hyperpigmentation or PIH is also a risk of treatment and your doctor may prescribe a topical steroid cream to reduce skin inflammation and PIH.
If you develop excessive or prolonged itching or redness or there is oozing of fluid from the skin, you must inform your practitioner urgently as this could be features of a skin infection.
Risks and potential complications of IPL treatment
In common with any procedure involving optical radiation such as laser, there are specific risks associated with IPL treatment and your practitioner will discuss these with you in detail at your face to face consultation. Compared with laser treatment, the potential downtime after IPL treatment is minimal if any and the risks are much lower but it is important that patients are properly counselled on the benefits and risks of the procedure and to follow all pre and post procedure instructions in full. It is vital to avoid strong direct sunlight both before and after treatment.Your doctor will take a medication history as certain medicines you are taking may be associated with adverse outcomes following IPL treatment as they exert a photosensitising effect. You must not undergo treatment if you developed a recent tan in common with other treatments such as laser hair removal and you must defer treatment until your tan has fully subsided. It is important to let your practitioner know of any concerns you may have about treatment and give a full and accurate history of any medical conditions, medicines taken if any and a potential history of recent strong exposure to sunlight.
IPL specialists at Centre for Surgery
At Centre for Surgery, you can be assured of receiving the very highest level of medical care and expertise when you consult with one of our consultant dermatologists or aesthetic practitioners. Our dermatologists are renowned in the field of IPL therapy using the most powerful IPL system available today.
It is important to note that a small proportion of prospective patients will not be eligible for IPL treatment and this is often due to having a darker skin type. In patients with darker skin tones, your dermatologist may recommend a skin conditioning regime consisting of hydroquinone 4% and Tretinoin for 6 weeks prior to IPL treatment. This combined topical skin treatment acts to increase cell turnover and thereby strengthen the skin. Pigment producing cells or melanocytes are also acted upon to decrease their activity. This approach optimises safety and reduces potential risks of treatment. It is not uncommon for many UK aesthetic clinics to readily book patients in for IPL treatment on the same day as your consultation. At Centre for Surgery, we place emphasis on optimising safety and our practitioners recommend that some patients undergo skin-preconditioning for 6 weeks to reduce the risk of post-inflammatory hyperpigmentation occurring after IPL treatment.
How much does IPL treatment cost?
The cost of IPL treatment depends on the type of skin concern being treated and which areas of the face or body will be covered but generally IPL treatment prices start from £200.
If you opt to undergo the full course of treatment which is usually 4-6 sessions on average then price for booking a full course will be lower than individual treatments. An accurate costing will be given following a consultation with a consultant dermatologist or aesthetic practitioner.
How to find us
Centre for Surgery is located at 106 Crawford Street in Marylebone. Crawford Street is just off Baker Street. We are easily accessible by all major bus routes that pass through Baker Street as well as Baker Street underground station.
From the tube station, we are just a 5 minute walk southwards down Baker Street followed by a right turn onto Crawford Street. The clinic is about 200 yards on the left.
There is ample local pay & display parking in the surrounding area and an NCP car park is located further west along Crawford Street. Our local residential parking zone is the City of Westminster.
Address: 106 Crawford Street, Marylebone, London, W1H 2HY