Skin cancer screening in London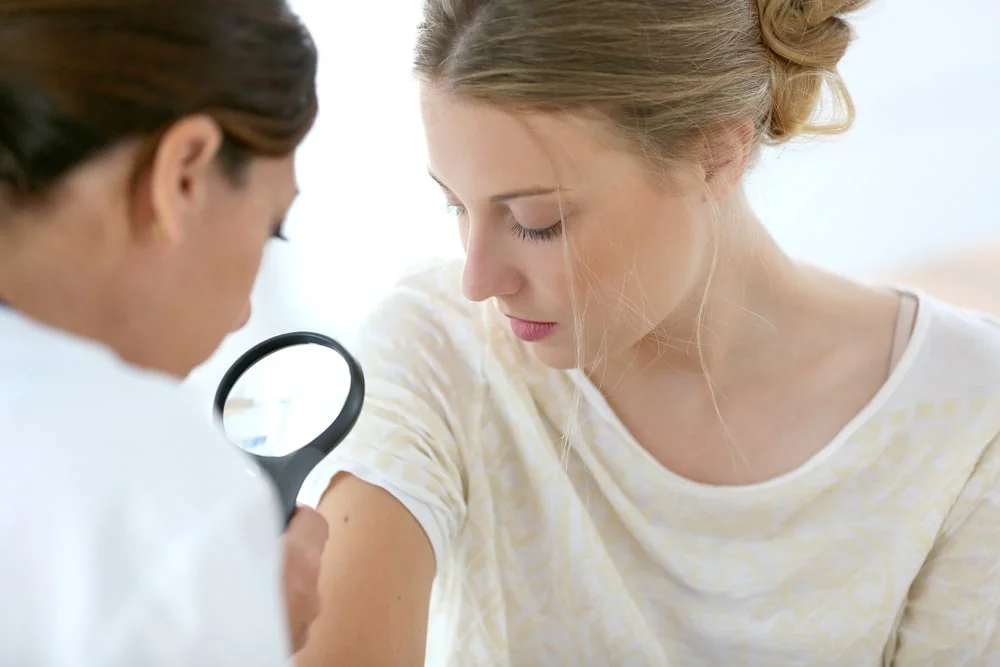 Skin cancer screening in London at Centre for Surgery. After skin cancer prevention, the next best solution is early diagnosis and detection of suspicious looking moles of what can be potentially life threatening skin cancers especially melanomas. Skin cancer screening is recommended on an annual basis with one of our specialist dermatologists at Centre for Surgery in London. Our dermatologists perform full body screenings on at-risk patients to identify pre-malignant and suspicious skin lesions. The skin is the largest organ of the human body and monitoring any changes is vital because skin cancer can spread to other parts of the body when skin cancers go undiagnosed and untreated.
Risk factors for skin cancer:
Fair skin
History of sunburning
Excessive sun exposure
Presence of skin moles
Not attending for regular skin cancer screening
All our doctors are on the GMC specialist register. Our London dermatology clinic at 106 Crawford Street was recently inspected and rated as good across all 5 domains.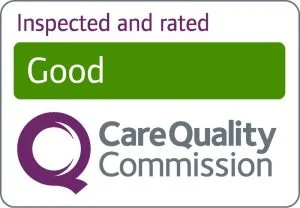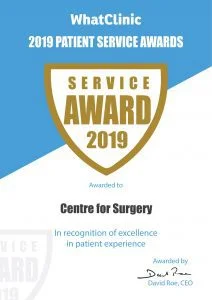 RealSelf Top Doctors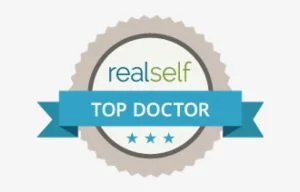 RealSelf top doctor status is awarded to less than 10% of the RealSelf doctor community. This status is earned by achieving consistently high patient satisfaction (from RealSelf reviews), getting excellent feedback on expert answers to patient questions, and after investing significant time in Q&A and other doctor activity. RealSelf top doctors are rated among the very best surgeons in the United Kingdom and USA.
[trustindex no-registration=google]
Types of skin cancer
What Does Skin Cancer Look Like?
Many common skin cancers can appear very similar to other very common skin conditions like eczema and psoriasis and diagnosis should be performed by a specialist dermatologist at Centre for Surgery. A skin lesion such as a spot may appear on normal skin and in other cases, existing skin lesions such as moles may change in size or shape. Skin cancer screening is able to accurately identify skin cancer for optimal outcomes.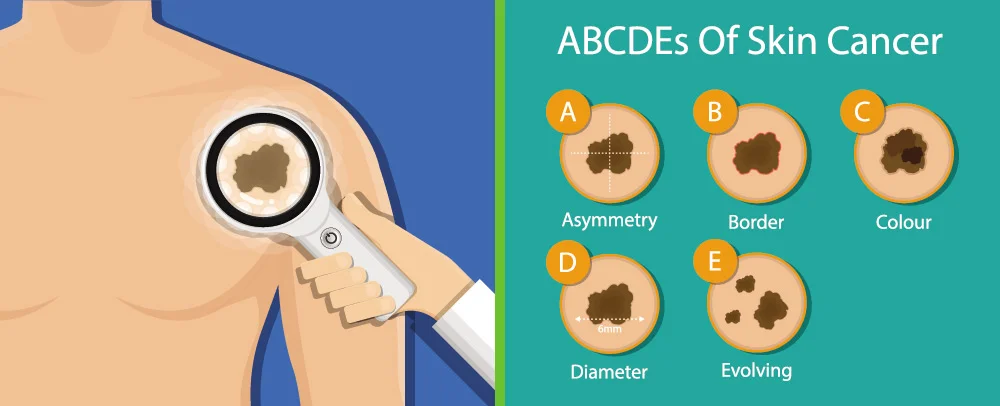 Clinical features of potential skin cancer:
A visible raised skin lump or located around the face (ears, eyes or nose)
A painful or itchy skin lesion
An area of skin discolouration often of a red, pink or brown colour
A linear darkened strip found beneath a fingernail or toenail that does not grow out with the nail
Easily traumatised patches of skin that bleed readily and often without a history of preceding trauma
Crusty looking skin lesions that fail to heal with time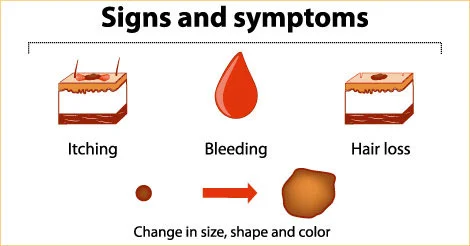 Areas of potential skin cancer can be smaller areas or be much larger areas depending on the specific type of skin cancer. Although skin cancers are most commonly found in areas of skin exposed to the sun, this is not universally the case. By seeing a specialist dermatologist at Centre for Surgery for regular skin screening, it is much easier to identify suspicious looking lesions at a much earlier stage of their development and therefore institute correct treatment with much higher success rates and with minimal injury to surrounding skin for optimal cosmesis.
What are the other Symptoms of Skin Cancer?
Apart from changes to the skin from localised cancerous changes, skin cancer can also cause other types of symptoms. With skin cancers that have penetrated deeper into the skin, the underlying nerves could be affected leading to numbness, persistent tingling or even a burning sensation in the area of skin supplied by that nerve.
In common with other types of cancer, certain types of skin cancer are more deeply situated and may not cause any visible changes in the skin. With cancer that spreads to other areas of the body, the patient may develop symptoms of weakness or tiredness.
Diagnosis of skin cancer
The basis of screening for skin cancer involves a specialist dermatologist carefully assessing any suspicious skin lesions that demonstrate features consistent with a potential diagnosis of skin cancer. Part of whole of the affected areas need to be removed as part of a tissue biopsy which is then examined in the laboratory under the microscope by a histopathologist. A histopathologist is an expert in the study of human diseases and their correct diagnosis. In more complex cases further samples of tissue may need to be taken for a more accurate diagnosis of rarer forms of skin cancer.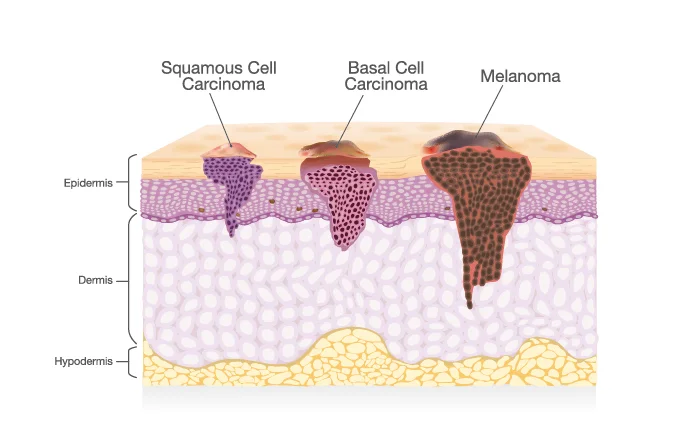 Types of skin cancer
Basal Cell Carcinoma
By far the most commonly found type of skin cancer is the basal cell carcinoma or BCC. BCCs arise from the deeper cells of the outer layer of skin known as the epidermis which forms the supportive layer for BCCs. Basal cell carcinomas are mainly located on areas of skin that are chronically exposed to the sun. This includes the face, neck and back region. Early signs of basal cell carcinoma include pink raised lumps often with a rolled edge and have a shiny appearance. BCCs can arise in younger patients who are often in their late 20s or 30s.
Squamous Cell Carcinoma
The second most common type of skin cancer is a squamous cell carcinoma also known as an SCC. Squamous cells are the flattened cells that form the middle layer of cells found in the epidermal layer of skin. Squamous cell carcinoma has an irregular shape, has a pink colour and is often scaly in areas like the lower lip. Actinic keratosis which is a pre-malignant skin lesion can develop into squamous cell carcinoma. Squamous cell carcinoma tends to affect those who are in their late 40s and older and is strongly linked with chronic sun exposure.
Malignant Melanoma
Malignant melanoma is the most deadly type of skin cancer. Melanoma starts in the melanocytes which are pigment producing cells responsible for making melanin, the main pigment found in skin. Malignant melanoma have a variety of appearances. They can form as a new formed single solitary skin lesion or they can develop from existing moles that undergo changes such as the development of irregular edges, new onset itching or bleeding from the mole.
The key to treatment success with melanoma is early diagnosis as the chances of successful treatment are much higher when detected early. However when it has been left to grow unchecked, melanoma can then invade surrounding tissues and then spread to more distant areas such as the liver or brain as secondary deposits of melanoma. The disease is then incurable. Most cases of malignant melanoma are diagnosed in patients in their 50s and 60s. The most important factors which contribute to the development of malignant melanoma include chronic sun exposure leading to sun burnt skin and the use of tanning beds.
Other types of skin cancer
The vast majority of newly diagnosed skin cancers fall into the categories above of basal cell carcinoma, squamous cell carcinoma or malignant melanoma. However there are a number of rarer types of skin cancer including:
Cutaneous T-Cell Lymphoma –
Dermatofibrosarcoma Protuberans – this is a very slow growing type of skin cancer that arises from the middle layer of the skin
Merkel Cell Carcinoma – a very rare and aggressive type of cancer
Sebaceous Carcinoma – a very rare type of cancer that forms from the sebacious glands often located in the periocular region
Your dermatologist will explain to you these more rare forms of skin cancer during your in-depth consultation if you are exhibiting features which may signify a rare type of skin cancer.
Strategies for Skin Cancer Prevention
Avoid prolonged exposure in the sun which could lead to tanning or even worse skin burning
Apply a sunscreen product with minimum of 30 SPF with both UVA and UVB protection. This should be reapplied every 2 hours.
Wear protective clothing covering the arms and legs and the back of the neck
Wear hats with a broad rim
Avoid sun at its zenith or peak – the risky times are usually between 11:30 and 15:30
Try to be in the shade if possible
Wear a good pair of sunglasses which have protection against both UVA and UVB rays
Completely avoid all use of tanning beds
Make sure to thoroughly examine your skin at regular intervals. Once a month is ideal.
See a specialist dermatologist for annual skin cancer screening also known as mole mapping or mole screening
Laser resurfacing for skin cancer prevention
The Science
Non-melanoma skin cancers like basal cell carcinoma and squamous cell carcinoma become increasingly more common with age and especially after the age of 50. Prevention of these skin cancers is very important not only due to how common they are but also the potential disfigurement associated with more radical surgery for more established skin cancer. Current non-surgical treatment options for skin cancer include cryotherapy (freezing), curettage and cautery (scraping and burning), Photo-Dynamic therapy (PDT) and topical medicines including 5-flurouracil and imiquimod. These treatments only focus on the precancerous cells and do nothing to address the underlying processes that cause aged skin to be more likely to develop skin cancer. It has been found that the increased likelihood of older patients developing non-melanoma skin cancer is partly due to the inability of aged skin to respond in an effective manner to the effects of UVB found in sunlight. The impaired response to UVB is a failure of the protective skin mechanisms which are normally found in younger skin to prevent UVB skin induced damage in the form of UVB-induced mutations of the keratinocytes found in the basal layer of the skin.
The normal response to UVB in younger skin is controlled by a protein called IGF-1 which is made by the fibroblasts found in the dermal layer of skin. IGF-1 production is needed to preserve the normal response to UVB in sunlight. The response in skin in older people is deficient due to a reduction in IGF-1 production. Therefore aged skin lacks the crucial defence mechanism to protect itself from the effects of UVB in sunlight. The resultant skin mutations eventually lead to pre-cancerous skin changes in the form of multiple facial actinic keratosis.
The solution
The restoration of cells back to producing IGF-1 can be initiated to act as a barrier for UVB-induced skin cancer changes. Laser resurfacing techniques have been found to restore IGF-1 levels in aged skin in older people and therefore re-establish a normal response to UVB in sunlight. Laser resurfacing is already well known as an established technique in anti-aging medicine by stimulating collagen formation in the dermis through the stimulation of dormant fibroblasts as well recruiting new fibroblasts to produce collagen. It has been found that laser resurfacing also increases the levels of IGF-1 in the skin as an extra effect. Full face laser skin resurfacing using Erbium YAG laser can be used as a skin cancer prevention measure. Centre for Surgery are among only a handful of providers globally who specialise in laser resurfacing for skin cancer prevention.
Skin Cancer Screening at Centre for Surgery
Centre for Surgery provide a enhanced skin cancer screening service at our state of the art clinic in Marylebone, central London. Skin cancer screening is able to proactively tackle our patients concerns over the development of skin cancer and to ensure an early diagnosis. Our specialists provide a range of treatments based on our long heritage in optimising patient outcomes. Our dermatologists have a special interest in skin cancer prevention and our mole mapping service in London is the most advanced of its kind.