Votiva non surgical vaginoplasty
Votiva vaginal rejuvenation is a new non-invasive radiofrequency (RF) tightening treatment designed specifically for women with vaginal laxity and mild degrees of incontinence or pelvic organ prolapse. Votiva is also effective for vaginal dryness which is not uncommon around the time of the menopause, helping to improve the quality of lives of affected women.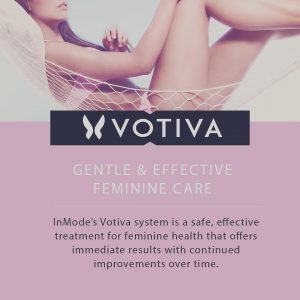 Dr Paraskevi also performs the full range of aesthetic gynaecological treatments both surgical and non-surgical including vaginoplasty, labiaplasty or clitoral hood reduction.
Our specialist centre at 106 Crawford Street was recently inspected and rated by the Care Quality Commission as good across all five domains of care.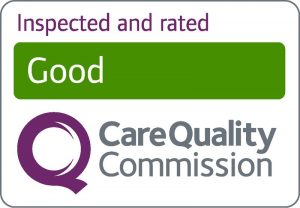 Dr Paraskevi Dimitriadi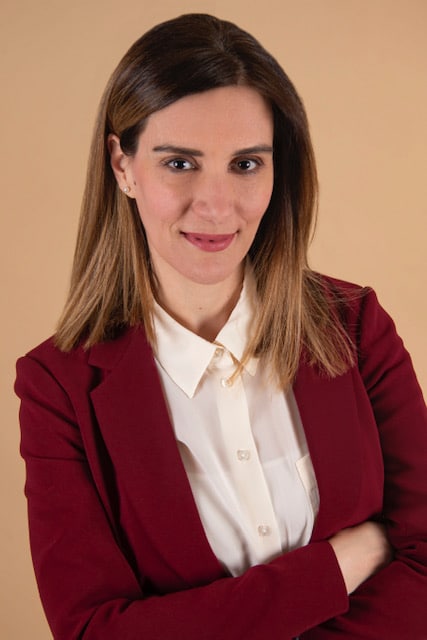 Dr Paraskevi Dimitriadi is a specialist aesthetic gynaecologist and has trained at some of the world's leading hospitals in all aspects of gynaecology. Dr Dimitriadi continues to practice in a major London teaching hospital. She takes an active interest in research into aesthetic gynaecology and lectures both nationally and internationally on a range of topics in aesthetic gynaecology. She is a full member of the European Society of Aesthetic Gynaecology (ESAG).
Dr Dimitriadi is known for her caring, patient-centred approach, supporting all her patients and she always strives to optimise patient outcomes at stages of the patient journey.
Better than Kegel exercises
Changes to the appearance of the vagina can occur as we naturally age, or as a result of life events such as pregnancy or childbirth. Fortunately, Votiva vaginal rejuvenation can improve not only the aesthetic appearance but also the function and sensation of the vagina.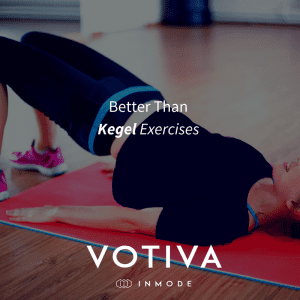 Votiva vaginal rejuvenation is a non-surgical procedure which targets the internal and external tissue of the vagina. Vortiva can be used on the labia, vaginal canal and the vulva. This method uses two radio frequency devices – the FormaV and FractoraV, which work to increase both blood flow and sensitivity, tighten the skin and improve the skin structure and elasticity.
There are many benefits to undergoing a Votiva vaginal rejuvenation, including:
Pain-free, non-surgical procedure

The procedure only takes a few minutes

Improves both aesthetics and sensation

Changes in breast shape or size after weight loss
Candidates
You will be considered a good candidate for vaginal rejuvenation if you:
Dislike the appearance and function of the labia and vagina

Have lost muscle tone in the vagina

Feel any discomfort or have a loss of sensitivity

Have had the appearance and functionality of the vagina altered as a result of childbirth
You may also be a candidate for Votiva vagina rejuvenation if you have functional issues such as urinary stress incontinence.
You may wish to consider having this procedure once you are sure you will have no future pregnancies. Having another child after the procedure may alter the results and you may need further procedures in the future.
Prior to undergoing this procedure, you will have a consultation with one of our surgeons. They will be able to assess whether or not you are a suitable candidate for this procedure or whether another procedure would be better.
Votiva RF Procedure
The Votiva vaginal rejuvenation is a non-surgical procedure. You will not need any anaesthetic. 
The procedure involves the use of two handpieces – the FormaV and FractoraV.
FormaV involves carefully inserting the device into the vaginal canal. RF energy is then emitted from the device, tightening the skin and stimulating collagen production. The FormaV is then used externally and applied to the labia majora. This treatment results in smoother skin as well as an improved appearance of the labia.
FractoraV further improves the aesthetics of the external genitalia by stimulating collagen and elastin production. The device uses micro-pins and RF energy to stimulate collagen and elastin production. Over time this will ensure the tone and texture of the skin continue to improve.
These devices can be used separately, or they can both be used in the one treatment to achieve the best results.
If necessary, this procedure can be combined with a labiaplasty, which surgically alters the appearance of the labia minora.
Recovery
As this is a non-surgical procedure, you will experience little to no recovery time.
You may feel a slight discomfort and sensitivity in the first few days following the procedure.
You will generally need to undertake three procedures to achieve the best results. However, the number of procedures required will vary from person to person and will depend on how you respond to treatment and your desired outcomes. These repeat treatments can take place at four to six-week intervals.
You may notice results from the treatment straight away. However, after repeat treatments, the collagen will continue to be produced and the results will improve.