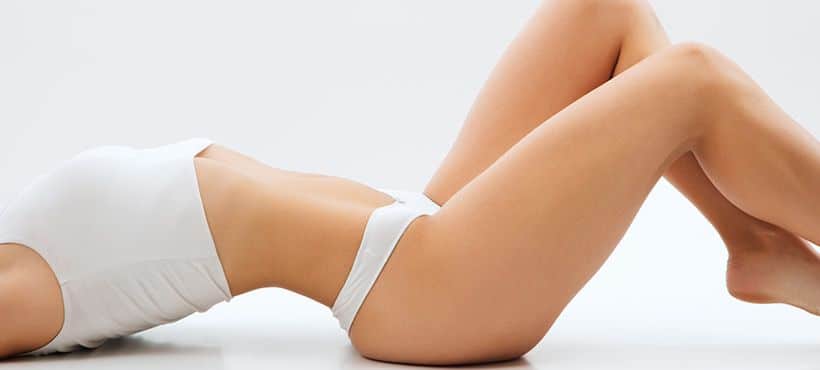 Many people may find it difficult to get rid of stubborn fat in certain parts of the body despite eating a good diet and carrying out regular physical exercise. Liposuction is ideal for the removal of localised areas of fat that have proven stubborn to remove with healthy lifestyle measures alone.
Liposuction is a safe and effective procedure and is one of the most commonly performed cosmetic surgery treatments at Centre for Surgery. Despite its apparent simplicity, it is important a skilled and experienced plastic surgeon is chosen to carry out the procedure to get the best liposuction results. Although liposuction is a minimally invasive procedure, it is important to bear in mind that not everyone is considered suitable for the procedure. Here we discuss suitable candidates for liposuction.
Who is considered suitable for liposuction?
Patients who are considering having a liposuction procedure should ideally be within 25% of their target body weight. Patients must maintain a stable weight over the long term to get optimal results. If you are planning to lose a significant amount of weight in the future, you should defer having liposuction until you are at or near your ideal body weight. Ideal candidates for liposuction include those who have excess fat in the abdomen, thighs, arms, buttocks, or back. In many cases, fat accumulation in certain areas is due to genetic factors. Age is not considered to be a barrier to having liposuction with many people in their 60s able to have the procedure as long as they have good skin elasticity. With the ageing process, the skin begins to lose its elasticity so older people may find they have an excess of loose skin and this can affect the outcome of the procedure.
Liposuction should never be viewed as a substitute for diet and exercise and is not a quick fix solution for losing weight. The procedure is aimed at improving body contour by removing fat from targeted areas. Anyone who has a liposuction procedure must ensure they maintain a stable weight to get the best long-term results. We commonly get asked if fat grows back after having liposuction. Once you have had liposuction, the treated areas will not return to the same level as before but existing fat cells may still undergo a compensatory increase in size if you gain a substantial amount of weight. This can affect the results of your liposuction procedure.
Who is not suitable for liposuction?
Liposuction in common with other types of cosmetic surgery requires all patients to be in good overall health. Patients who have serious underlying medical conditions including heart disease, diabetes or liver problems may not be suitable for liposuction. People who smoke have an increased risk of developing complications after having the procedure.
Liposuction is not a method for weight loss. Patients who are overweight or obese should consider losing weight with diet and exercise to reach their target body weight and be able to maintain it before considering liposuction. Patients who are significantly obese with a body mass index over 40 may be suitable candidates for weight loss surgery including gastric sleeve or gastric bypass surgery. Anyone who loses a significant amount of weight should remember they are at risk of developing loose skin which may be worsened by a liposuction procedure. This category of patients will achieve better treatment outcomes after an excess skin removal procedure such as an abdominoplasty.
Other reasons for lack of suitability for liposuction include:
You want too much fat removed
The British Association of aesthetic plastic surgeons recommends a maximum volume of 5 L of fat removed in a single procedure. If liposuction volumes exceed this recommendation, the risk of complications occurring during and after the procedure increases significantly. Our surgeons at Centre for Surgery adhere to this best practice and will never remove more than 5 L of fat in one procedure to maintain high standards of patient safety. These guidelines are based on reliable scientific data which tracks postoperative outcomes of patients who have had liposuction. Patients who have a significant amount of excess weight should focus on losing weight before having a liposuction procedure.
RELATED: Liposuction recovery top tips
You have a significant amount of loose skin
Liposuction involves the removal of excess fat from targeted areas of the body including the stomach, thighs or arms. The desired results are toned and sculpted body contours. The skin will contract around your new slimmer shape after the procedure. In some cases, the skin does not shrink adequately and you may be left with loose skin. Your surgeon will clinically assess you to determine if you are at risk of developing loose skin after liposuction. If you have a significant amount of skin laxity, you may be recommended to have a skin removal procedure to tighten the skin such as a tummy tuck or mini tummy tuck.
RELATED: What is laser liposuction?
Patients who have previously been pregnant, lost a lot of weight or are older will be less likely to have good skin elasticity. This means they are more likely to have excess skin after liposuction. Fortunately, we have expertise in the full range of skin tightening treatments. For appropriately selected patience, we can offer BodyTite in combination with liposuction to treat patients who have mild to moderate skin laxity. Patients with severe skin laxity often after massive weight loss are more likely to require a skin removal procedure in combination with liposuction.
RELATED: BodyTite vs Liposuction
RELATED: BodyTite vs Tummy Tuck
You are not medically fit for surgery
When you have your consultation, your surgeon will be assessing your medical fitness for surgery and if you have any risk factors which may increase the risk of complications occurring. Even if you feel healthy, there are several medical conditions which may prevent you from having the procedure. Examples include heart disease, high blood pressure, uncontrolled diabetes or severe asthma. These conditions can increase the risk of complications occurring both during and after the procedure.
Patients who smoke will be recommended to stop smoking for a minimum of six weeks before the procedure. This is because there is a high risk of complications associated with smoking including delayed wound healing and an increased risk of infection occurring. The risk of anaesthetic complications is increased in active smokers.
Your doctor will want to know what medications he may be taking. If you are taking medications which are designed to thin the blood such as aspirin, this can increase the risk of bleeding during and after surgery. We may ask for a specialist to clear you for the procedure and agree to you temporarily stopping your blood thinning medication before the surgery and for a short period after.
What are the liposuction alternatives?
Liposuction is the best procedure to contour the body for the removal of excess fat without the risks involved with more invasive surgery. The procedure can also be combined with other body contouring procedures such as a tummy tuck for patients who have been pregnant or have lost significant amounts of weight and have been left with loose skin.
Liposuction and tummy tuck surgery are often combined as part of a mummy makeover procedure. A mummy makeover is designed to restore a woman's body to its pre-pregnancy shape and involves a combination of a breast lift or breast augmentation combined with liposuction and tummy tuck.
Some patients may not be keen on having an invasive surgical procedure to remove fat. Laser fat reduction is a good alternative for patients with small amounts of excess fat. The procedure involves applying controlled laser energy to the treatment area to cause lysis of the fat cells which are then naturally absorbed by the body over several months
RELATED: Are there any alternative treatments to liposuction?
What are liposuction risks?
All types of cosmetic surgery involve some risks and liposuction is no different. When performed by a trained plastic surgeon, liposuction is a safe and effective procedure designed to remove excess fat from problem areas of the body. Your surgeon will discuss the risks and complications associated with liposuction at your consultation and you are more than welcome to have a follow-up consultation to discuss liposuction risks if you are still unsure about this aspect of the procedure.
RELATED: What are liposuction side effects?
Recognised risks of liposuction include:
Anaesthesia-related risks such as anaphylaxis
Temporary skin numbness
Temporary skin discolouration but can be permanent in rare cases
Prominent scarring
Wound infection
Deep vein thrombosis and pulmonary embolism
Seroma
Haematoma formation
Book your London liposuction procedure at Centre for Surgery
If you are interested to learn more about the benefits of liposuction procedure in London, Book a consultation with one of our expert liposuction surgeons to determine your suitability for treatment. Your surgeon will carry out a thorough clinical assessment which will help you to decide if liposuction is appropriate for you.
RELATED: How to Choose The Best Liposuction Surgeon
Amazing from start to finish, the communication was the main thing was fully informed and looked after, on the day of my breast augmentation, the staff were fab and made me feel at ease through out the whole process. Thank you so much.
Mohammed Farid
18/11/2021
I've had such a great experience with excellent advice, care and attention and surgical treatment (gynaecomastia) - I can fully endorse the treatment I have received from Centre for Surgery with absolutely no qualms at all. Brilliant in every way - thank you all so much.
Caroline Thorpe
14/11/2021
Very pleased with my whole experience of having a procedure. Was so nervous about getting treatment and i was reassured and felt so comfortable throughout thanks to the amazing nurses. I definitely made the right decision to have breast augmentation at centre for surgery with dr erel.
Melissa Briggs
08/11/2021
So glad I went with centre for surgery, the whole process went very smoothly from the consultations down to the actual day of the procedure. I was so nervous on the day but the whole team put me at ease and I'm happy with my results as I feel a lot more comfortable wearing certain clothes now. My surgeon was Alberto Di Giuseppe who performed a breast Augmentation on me, and I would definitely recommend as he was very clear on what the outcome of the surgery would be and which size would look the best for my frame.
Couldn't be happier with Dr Tillo work,i had my breast surgery one week ago and so happy with the results so far,all the staff are extremely nice and very supportive,i would definitely recommend their services,thank so much
From start to the finish everything was perfect for tummy tuck surgery. All staff is very friendly and the aftercare has been good. The Doctor and the nurse team was fantastic. I'm so happy...result is amazing. Thank you!!!
This was overall a great experience, all the staff at Centre for Surgery were friendly and put me at ease. It is a nerve wracking thing to go through an op but the staff were so nice. Mr Ertan has got a great team around him. On the day of the operation everything went smoothly to plan, there was no delay or holdups, I had another consultation with Mr Ertan who confirmed what was going to be done and that I was still happy to proceed. I was prepped for the procedure, I met with the anaesthetist who again was really nice and put me at ease explaining his role. After the procedure I woke up with the nurse by my side making sure I was OK and checking on me, I was able to stay in the clinic until I was ready to leave and was not rushed at all. I was well looked after from the start to the point when I was discharged. Post operation I was staying at a local hotel it was so close there was no point in even getting a taxi and I was able to walk back where my partner was waiting for me. I was expecting a lot of bruising to both my eyes but there was very little if any by the time the cast came off after 7 days, I am now at the two week post operation point and it is healing well with no outwardly visible bruising or scaring. The next milestone is a checkup at the 6 week point with my surgeon. If you're thinking of having something like this done I would highly recommend getting in touch with Centre for Surgery.
The staff at Centre for Surgery were very kind and accommodating. They answered any questions I had about the procedure and were constantly checking up on me. A special thank you to Christina for all her support throughout.
I would just like to state the quality of care received from the nurses at Centre for Surgery was beyond the highest level. Sophie takes her patient care to another level beyond words. She always puts me at ease. She is there for me even at awkward hours just when I mostly needed reassurance and she is one of the most compassionate nurses I have come across and demonstrates her passion naturally for caring for others. She totally deserves recognition at its finest and thank you for always being there for me. 😍