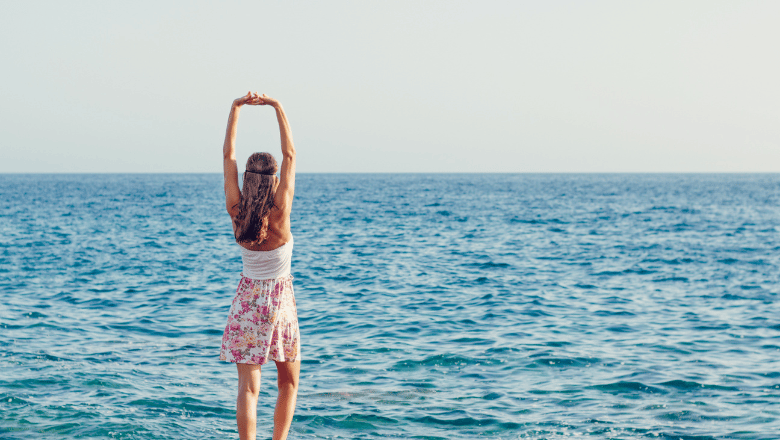 Labia reduction or labiaplasty is customised to the needs of the individual patient, and there is no fixed cost for the procedure. Labia reduction surgery can be performed using one of several techniques, and the extent of surgical correction can determine the final cost of labia reduction.
RELATED: Common questions about labia reduction
Labia reduction techniques
The particular surgical technique used by your surgeon will play a significant part in determining labia reduction cost in London. Labia reduction can be performed differently depending on the type and extent of labial hypertrophy. Each technique has its pros and cons.
Edge excision technique
The edge excision method of labia reduction, also known as the direct excision technique, involves surgically trimming the edges of excess labial tissue.
RELATED: Can large labias be reduced in size?
Wedge resection technique
An alternative technique to the edge excision method is wedge resection. Your surgeon will remove a V-shaped portion of labelled tissue from both sides of the labia. The incision lines are closed with dissolvable stitches, which reduces the size of large labia. There are several different techniques for wedge resection depending on the area which needs to be surgically reduced, including:
Central wedge resection
Inferior wedge resection
Posterior wedge resection
RELATED: Trim Labiaplasty vs Wedge Labiaplasty
Deepithelialisation technique
Although less commonly performed than either edge excision or wedge resection, this technique can be useful for women with smaller degrees of labia enlargement. The procedure focuses on removing the superficial layer of labial tissue to preserve the natural border of the labia. Other techniques include a z-plasty which is useful for labia reconstruction. Smaller segments of labial tissue are removed to preserve the overall labia contour and prevent excessive scarring. Composite reduction involves creating multiple segments of labia to effectively reduce and reshape the labia. The procedure may involve removing a portion of the labia with the extension of the surgical removal to involve a portion of the clitoral hood. In women with both clitoral hood enlargement and labial hypertrophy, this technique can be useful to restore the natural appearance of the labia minora.
Labia minora vs labia majora
Labia minora reduction is the most common type of labia reduction surgery. Additional costs may be incurred if women choose to have a labia majora reduction.
Labia minora
The labia minora are the inner lips of the labia. Surgery to make them smaller involves delicate and precise surgery and takes longer to perform. The cost of labia reduction may therefore be more. The extent of labial hypertrophy will also determine the cost and whether clitoral hood reduction (hoodectomy) needs to be combined in the same procedure to reduce the labia size or improve symmetry.
RELATED: What is Hoodectomy or Clitoral Hood Reduction?
Labia majora
The labia majora are the outer lips of the labia. Labia majora reduction is technically easier to perform and is a shorter procedure, and may therefore cost less when performed on its own.
Costs and prices of labia reduction surgery
The cost of labia reduction in London will also be influenced by where you choose to have your procedure. Treatment in London costs slightly more than in the rest of the UK due to the higher cost of living in the capital. The type of anaesthesia administered, whether local anaesthetic or general anaesthetic, will also influence the cost. A general anaesthetic will require an anaesthetist to supervise your anaesthetic and will incur a separate charge. Centre for Surgery owns and operates a state-of-the-art surgical facility in the heart of central London. Owning our own facility means we can control the costs of the procedure more effectively compared with Surgery at third-party providers. Our surgeons are skilled in local anaesthetic techniques for labiaplasty surgery which helps to reduce the cost of your procedure.
RELATED: How to choose the best labiaplasty surgeon
Patients may choose to combine a labia reduction with other cosmetic gynaecology procedures such as clitoral hood reduction, vaginal tightening and vaginal rejuvenation treatments. Combining labia reduction with other procedures will increase the overall costs.
RELATED: How much does a labiaplasty cost?
Labia reduction at Centre for Surgery
Centre for Surgery is one of the leading cosmetic surgery clinics in London, specialising in all types of labia reduction surgery.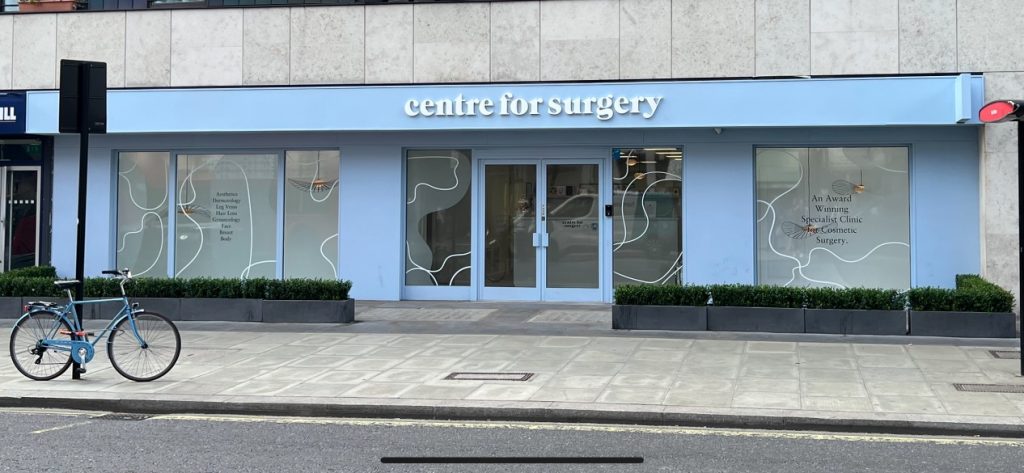 Amazing from start to finish, the communication was the main thing was fully informed and looked after, on the day of my breast augmentation, the staff were fab and made me feel at ease through out the whole process. Thank you so much.
Mohammed Farid
18/11/2021
I've had such a great experience with excellent advice, care and attention and surgical treatment (gynaecomastia) - I can fully endorse the treatment I have received from Centre for Surgery with absolutely no qualms at all. Brilliant in every way - thank you all so much.
Caroline Thorpe
14/11/2021
Very pleased with my whole experience of having a procedure. Was so nervous about getting treatment and i was reassured and felt so comfortable throughout thanks to the amazing nurses. I definitely made the right decision to have breast augmentation at centre for surgery with dr erel.
Melissa Briggs
08/11/2021
So glad I went with centre for surgery, the whole process went very smoothly from the consultations down to the actual day of the procedure. I was so nervous on the day but the whole team put me at ease and I'm happy with my results as I feel a lot more comfortable wearing certain clothes now. My surgeon was Alberto Di Giuseppe who performed a breast Augmentation on me, and I would definitely recommend as he was very clear on what the outcome of the surgery would be and which size would look the best for my frame.
Couldn't be happier with Dr Tillo work,i had my breast surgery one week ago and so happy with the results so far,all the staff are extremely nice and very supportive,i would definitely recommend their services,thank so much
From start to the finish everything was perfect for tummy tuck surgery. All staff is very friendly and the aftercare has been good. The Doctor and the nurse team was fantastic. I'm so happy...result is amazing. Thank you!!!
This was overall a great experience, all the staff at Centre for Surgery were friendly and put me at ease. It is a nerve wracking thing to go through an op but the staff were so nice. Mr Ertan has got a great team around him. On the day of the operation everything went smoothly to plan, there was no delay or holdups, I had another consultation with Mr Ertan who confirmed what was going to be done and that I was still happy to proceed. I was prepped for the procedure, I met with the anaesthetist who again was really nice and put me at ease explaining his role. After the procedure I woke up with the nurse by my side making sure I was OK and checking on me, I was able to stay in the clinic until I was ready to leave and was not rushed at all. I was well looked after from the start to the point when I was discharged. Post operation I was staying at a local hotel it was so close there was no point in even getting a taxi and I was able to walk back where my partner was waiting for me. I was expecting a lot of bruising to both my eyes but there was very little if any by the time the cast came off after 7 days, I am now at the two week post operation point and it is healing well with no outwardly visible bruising or scaring. The next milestone is a checkup at the 6 week point with my surgeon. If you're thinking of having something like this done I would highly recommend getting in touch with Centre for Surgery.
The staff at Centre for Surgery were very kind and accommodating. They answered any questions I had about the procedure and were constantly checking up on me. A special thank you to Christina for all her support throughout.
I would just like to state the quality of care received from the nurses at Centre for Surgery was beyond the highest level. Sophie takes her patient care to another level beyond words. She always puts me at ease. She is there for me even at awkward hours just when I mostly needed reassurance and she is one of the most compassionate nurses I have come across and demonstrates her passion naturally for caring for others. She totally deserves recognition at its finest and thank you for always being there for me. 😍