Fat injections in London
Fat injections also referred to as facial fat grafting or lipofilling is a facial rejuvenation procedure which creates volume to key areas of the face to restore a more youthful and fuller appearance. Targeted fat injections can also add volume to fill in fine wrinkles and deeper lines, skin hollows. Fat injections can also be used for scar revision.
The principle of the procedure involves the harvest of fat from another area of the body, often the inner thighs or knees followed by fat purification and then finally re-injection into the planned areas of the face. Although fat injections can be performed on its own, it is more commonly combined with facial rejuvenation procedures such as blepharoplasty, facelift, brow lift or laser resurfacing. The procedure adds facial volume by acting as a scaffold for the skin, recreating a vibrant and youthful appearance.
Good candidates for fat injection include healthy patients who are looking for fuller, more youthful facial features.
 With age, many people tend to gain fat in the body, but lose it in the face. This, combined with the loss of facial volume in the form of muscle and bone, makes the face look older. During youth, the face is usually heart-shaped in appearance; however, as people age, the heart shape falls to form a rectangular appearance. The distribution of facial fat loss varies from person to person.
By analysing the pattern of facial ageing in a 3-dimensional fashion, a qualified facial plastic surgeon can restore fat to areas of the face where volume has been lost. Fat injections can be performed around the entire face and temples, as well as to only specific areas.
Cosmetic injectables are alternatives to banish facial wrinkles, however, it is important to understand the difference between dermal fillers and autologous fat injections.
Fat injections do not introduce foreign materials like cosmetic injectables do

The fat injections technique does not have the risk of allergies as cosmetic injectables do

The results achieved from fat injections last much longer compared to cosmetic injectables
All our surgeons are on the GMC specialist register. Our London clinic at 106 Crawford Street was recently inspected and rated as good across all 5 domains.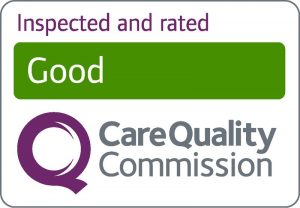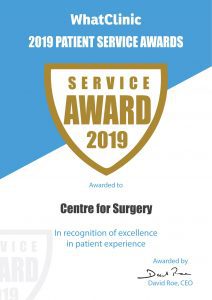 Why have fat injections?
Facial fat grafting is the process of moving fat from a donor area of the body to an area of the face. As you are using your own fat, this method leaves no chance of any hypersensitivity reactions.
Facial fat grafting can help to restore volume to the face, making you appear more youthful and gives your face more balance. It is able to restore any volume that has been lost as a result of ageing or introduce volume that has never previously existed. Facial fat grafting even has positive effects on the skin – it has been shown to help repair damaged tissue and stimulates the skin, improving skin elasticity.
Benefits Of Fat injections
Fat injections to face delivers natural looking results

Uses natural materials – not  chemicals or implants

Performed as a day surgery with a minimal recovery time

Adds contour to areas that may have lost volume in the ageing process

Helps banish wrinkles and frown lines

Also addresses facial imperfections like depressions or scars on the skin

Improves the quality of the skin
Possible Side Effects
Swelling and soreness may be experienced in the first few days following the surgery

Infection on the incisions but can be avoided with good aftercare

Some of the fat will be absorbed by the body
Please note that there is an increased risk of side effects if you travel overseas for surgery.
Ideal candidates for fat injections
All patients should be in good health and have realistic expectations about what can be achieved with fat injections.
We do not treat patients below the age of 18 years of age.
Healing is better if patients refrain from or quit smoking. You will have to quit smoking prior to surgery as well as during the recovery period.
Fat injections are ideal for people who feel like signs of ageing is starting to show and wish to get rid of it. Fat transfer to face can help get rid of wrinkles and frown lines, and also add volume to the face for a more youthful and refreshed appearance. The procedure also addresses the loss of fat on the face that defines the contour of the cheeks and jawline. Our surgeons use the lipofilling technique to fill up the hollow areas to restore natural contours of the face that may have been lost during the ageing process.
It is important to have realistic expectations of what the procedure can achieve, and have a thorough understanding of the procedure. Some of the fat transferred may become reabsorbed, so you may need to undertake a touch-up or repeat session to achieve the desired results.
Those who will not be suitable for fat injections include those who do not have enough fat in donor areas which can be transferred. Those who have an unstable weight may also be considered unsuitable.
If you are interested in fat injections, you may wish to look at what finance we have available.
Fat injections procedure
Prior to any procedure, you will need to have a consultation with one of the surgeons. The consultation begins by having an opportunity to discuss your ideas, concerns and expectations about the fat injections procedure with your surgeon, and ask any relevant questions you may have. 
Your facial rejuvenation surgeon will:
Take a focused history and examine you

Explain the fat grafting procedure

Take your needs and preferences into account when deciding on the most appropriate treatment option for you
Fat injections involves three steps:
Liposuction: fat is harvested from a donor area with 

liposuction

. At Centre for Surgery, we use very fine cannulas and gentle suction to delicate extract fat cells. Unlike other methods of liposuction, manual lipo does not involve the use of heat, which eliminates the risk of damage to the delicate fat cells.
Processing

: the collected fat is purified. This purification process separates the living cells from non-viable adipocytes and lipid. This ensures only tissue which will not be reabsorbed will be used.

Injections

: fat is then injected back to the area to be treated and shaped to give you the ideal appearance.
Fat injections are performed as an outpatient surgery. This means you will be able to return home on the same day as your procedure, once the effects of the anaesthetic have worn off.
Recovery after fat injections
Following your surgery, you can expect some swelling and bruising which will fade away within a few days. Pain medication can be taken to ease any discomfort.
You may be given antibiotics to take during the recovery period. This will help to lower your risk of any infections occurring.
You will see the result almost immediately after the swelling has gone down. However, it may appear as if too much fat has been transferred, and at first, the results may appear swollen. This is because a certain percentage of the fat will naturally be absorbed by the body. It may take a few months for final results to be noticeable. 
You can return to work after a day or two after your surgery, but strenuous activities must be avoided for at least two weeks.
The result achieved from the fat injections procedure can last a long time as long as good aftercare routine is followed. You may wish to return for a smaller top-up procedure if the volume of the face has not increased enough, or too much fat was absorbed by the body. 
Risks and potential complications of fat injections
There are a number of potential risks associated with fat injections. At consultation, your surgeon will always take time to fully discuss the risks and complications associated with fat injections. All risks need to be outlined regardless of how rare they are. By choosing Centre for Surgery for your facial fat injections procedure, you can be confident in having highly experienced and expert surgeons to perform your procedure.
Potential complications associated with fat injections
Anaesthetic risks
Lipofilling donor site complications
Surgical scarring
A common issue after fat injections to the face is either under filling or over filling. Under filling is less of an issue than overfilling. If excess fat absorption occurs then repeat fat injections can be safely performed. However if too much fat has been injected, then to remove the extra fat, the surgeon has to perform micro liposuction to the face, which is difficult as it lacks accuracy and precision. To prevent the risk of overfilling, the surgeon will inject all the marked areas first and then perform fat injections to the desired aesthetic goal during the procedure. The surgeon will take great care to inject the correct areas as fat injected outside of the marked areas may look unsightly and give the look of chubby round face. Surgeons will typically inject 10-20% extra to account for a 30-50% loss of injected fat.