What is EVLA?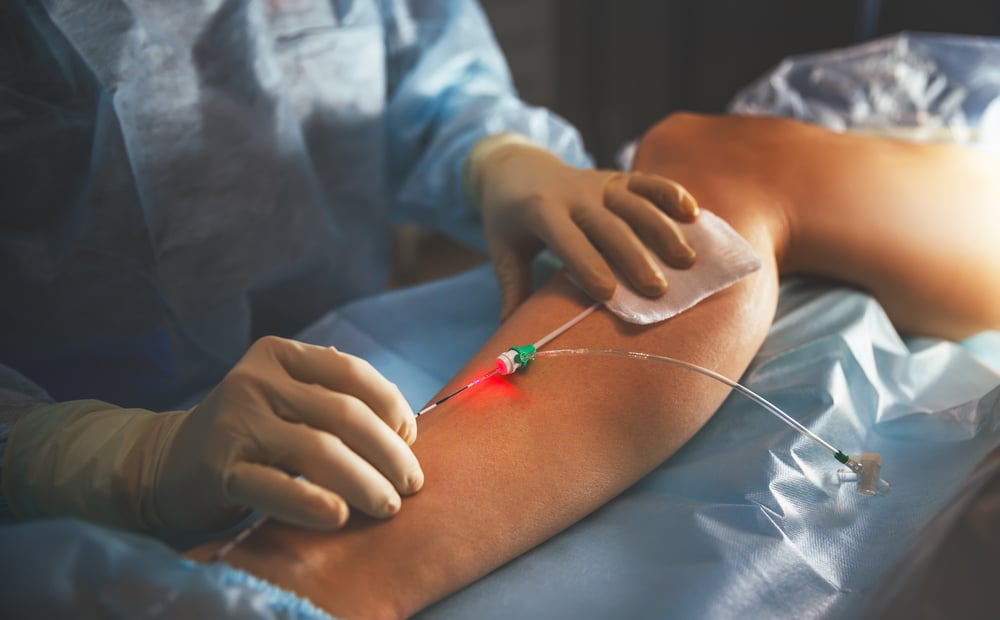 Endovenous laser ablation, also known as EVLA or EVLT is used most commonly to treat the underlying pathology that gives rise to the formation of varicose veins. With successful treatment, the blood flow in the legs is markedly improved which leads to both relief of symptoms and an improvement in the appearance of the legs.
EVLA is an outpatient procedure most commonly carried out under local anaesthetic which means you'll be able to walk in and walk out the same day. Treatment typically takes approximately 1 to 2 hours depending on whether one or both legs are treated. Compared with older surgical treatments for varicose veins, endovenous laser treatment is described by most patients as a well-tolerated comfortable procedure with a very smooth recovery period.
EVLA is now considered the definitive treatment for varicose veins and has undergone a number of refinements since its introduction over two decades ago. Centre for Surgery is one of the few providers to utilise the new 1940 nm wavelength which is considered by many vein experts to be the most effective wavelength for the treatment of varicose veins. We strongly believe that patients are not being best served by being offered only a surgical solution for varicose veins consisting of ligation and stripping under a general anaesthetic and this treatment should not be offered as a first-line treatment for varicose veins.
What does EVLA involve?
Using ultrasound guidance, the laser fibre is carefully inserted into either the long saphenous or short saphenous vein of the leg that requires treatment. Once the laser fibre is correctly positioned, your vein specialist then activates the laser. The applied laser energy leads to precise destruction of the vein as the fibre is gradually withdrawn along the length of the vein. There is no need to surgically remove the vein that has been treated and the vein will gradually be reabsorbed by your body over time.
Our London clinic at 106 Crawford Street was recently inspected and rated as good across all 5 domains.
All our vein specialists are on the GMC specialist register. An accredited surgeon on the specialist register means you can therefore be assured your surgeon has the qualifications, experience and skills to perform your EVLA procedure and manage your aftercare to the very highest standards.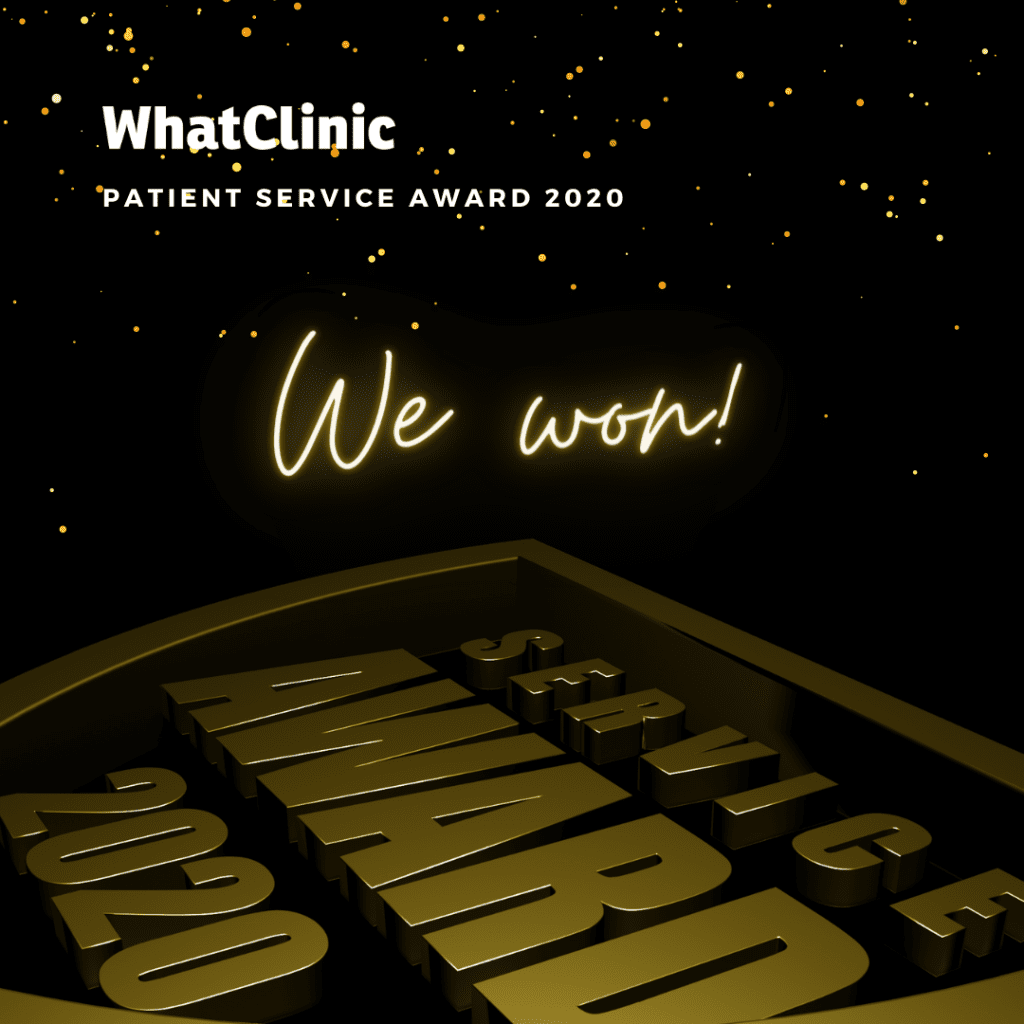 What is included in my treatment package?
As many preoperative consultations with your surgeon as you like to make sure the EVLA procedure is right for you
Treatment at a specialist day surgery facility recently rated 'Good' by the CQC
Enhanced same-day discharge with the added benefits of recovering in your own home
24/7 clinical support from your surgeon for the first 48 hours and our expert postoperative support team
Your very own dedicated patient care coordinator
In-depth preoperative medical assessment to make sure you are fully fit for the EVLA procedure
Exceptionally high standards of postoperative care described as 'outstanding' by the CQC with regular telephone and face to face checks by our expert postoperative support team
[trustindex no-registration=google]
| EVLA | Fast facts |
| --- | --- |
| Procedure time ⌛️ | 1 hour |
| Anaesthetic type 💉 | Local anaesthetic |
| Length of stay 🛏 | Day case |
| Up and mobile 🚶🏻‍♂️ | Same day |
| Washing 🛁 | 1 week |
| Travel ✈️ | 2 weeks |
| Driving 🚗 | 1 week |
| Postoperative compression stocking 👕 | 48 hours |
| Full recovery 🕺🏻 | 1 week |
| Final results 😎 | 6 week |
EVLA Specialist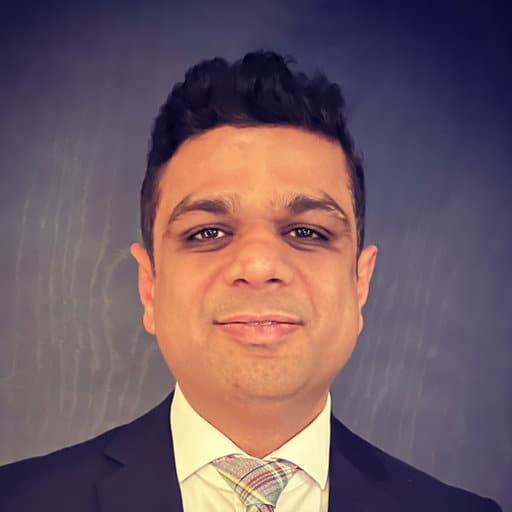 Mr Mital Desai was appointed as a Consultant Vascular and Endovascular Surgeon at St George's University Hospitals NHS Foundation Trust in 2019 and has clinical sessions across St George's Hospital, Tooting and Queen Mary's Hospital, Roehampton.
He is an active member of the European Society for Vascular Surgery and an affiliate member of the Vascular Society of Great Britain and Ireland. He is a reviewer for several vascular journals including the European Journal of Vascular and Endovascular Surgery. He has an active interest in teaching and is a trained educational and clinical supervisor for vascular speciality trainees and core trainees. He has also developed a teaching programme for medical students at UCL.
Procedures carried out at Centre for Surgery:
Preparation for EVLA
Before the day of your EVLA treatment, you will have already been assessed with a colour duplex ultrasound scan to map the precise locations of the diseased veins that are resulting in the formation of the varicose veins. Your specialist will then give you information on the full range of treatment options which includes benefits and risks. The most appropriate treatment will be discussed with you based on your needs and preferences and the results of the ultrasound scan. Your specialist will only proceed with the planned treatment once you are fully informed of all aspects of the procedure and you will then be required to sign an informed consent form detailing the procedure, and the potential risks. On the day of your treatment, you will be admitted by one of our specialist nurses who will be with you throughout the procedure and in the recovery area to look after you. If you feel anxious, there will be the option to take mild tablet oral sedation to make you feel more relaxed and you can also have your favourite music playing in the background during treatment if you wish.
The EVLA procedure
Once you are lying comfortably on the treatment table, the skin of the legs will be thoroughly cleaned with disinfectant followed by the application of sterile drapes. The doctor will use an ultrasound scanner throughout the procedure to accurately visualise the location of the veins at all times. A local anaesthetic is injected into the marked entry point followed by the insertion of a hollow needle into the vein. A thin wire, also known as a guidewire is then carefully passed through the hollow needle and into the diseased vein that is responsible for the valve dysfunction.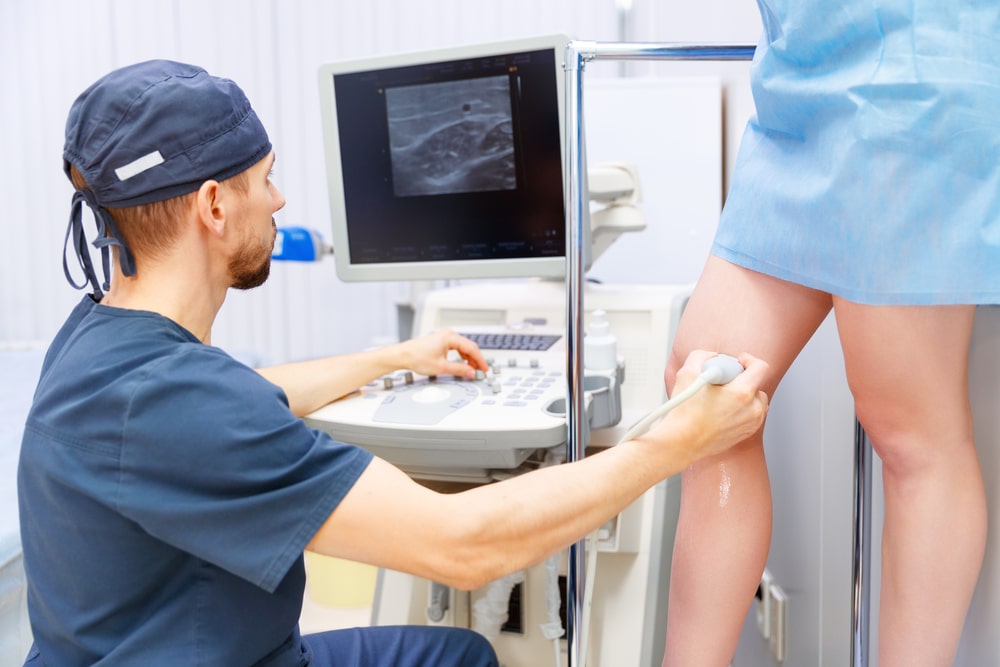 Your doctor will use ultrasound to localise the position of the wire and will then insert a thin plastic tube over the guidewire which is then gradually moved along the length of the vein and once in the correct position, the guidewire is removed. The laser fibre is inserted through the thin plastic tube and into the vein.
When activated, the laser fibre generates a considerable amount of thermal energy which can be a source of discomfort. Your doctor will therefore inject tumescent local anaesthesia along the entire length of the vein to eliminate any discomfort and also act as a heat sink to absorb any excess thermal energy from the activation of the laser. A small blunt cannula is used to inject the local anaesthetic from as few holes as possible to minimise any discomfort.
After waiting a period of 10 to 15 minutes, the laser fibre is activated resulting in the delivery of intense laser energy to the diseased vein leading to the destruction of the vein by the absorption of thermal energy from the tip of the laser fibre. The doctor will slowly withdraw the laser fibre whilst activating the laser to evenly destroy the entire length of the vein to be treated. This process takes between 5 to 10 minutes per vein on average. Veins that have been treated by EVLA will then be naturally absorbed by the body over the course of a few weeks.
The local anaesthetic which was injected along the full length of the vein often results in little or no discomfort during treatment. It is however common to experience a mild aching sensation which rapidly settles during treatment. For patients who are of a very anxious disposition, we are able to perform the procedure under intravenous sedation with the supervision of an anaesthetist. The anaesthetist will give you medication designed to make you feel sleepy and prevent any pain or discomfort during the procedure. This would be an extra cost on top of the standard cost for EVLA under a local anaesthetic.
Our doctors commonly get asked what happens to the blood that used to flow in the vein that has been treated with EVLA. These diseased veins were not working correctly, to begin with, and so blood would be carried through other healthier veins.
What happens after EVLA?
After the treatment has been completed, your nurse will apply a well-fitting compression stocking and you'll be shown how to wear them and how long and what symptoms to expect in the post-operative period. As part of the treatment protocol, you will need to walk for 5 to 10 minutes in the recovery suite to minimise the risk of DVT and this must take place prior to you being discharged from the clinic. We advise all patients not to drive to or from the clinic, you should have a responsible adult take you home, however you will be fine to drive following the day of treatment. Any long haul flights should be avoided for at least one month following the procedure, short flights of less than 90 minutes should be okay but please check with your doctor beforehand.
Recovery phase
Post-operative compression stockings need to be applied continuously for one week. During this period, you should refrain from swimming and any strenuous activities such as weightlifting, your doctor will give you further advice on which activities to avoid during the first week.
After this, it is common to experience a tight sensation in the leg as the veins reduce in size. It is completely normal to expect some bruising and swelling affecting the legs and in most cases, this bruising is very mild but in some cases can be severe but is not a cause of any adverse outcomes.
The great advantage of EVLA treatment for varicose veins is that very few patients experience any significant discomfort following treatment and everyone can return to their normal activities of daily living immediately. A very small proportion of patients may experience some moderate discomfort which requires them to refrain from work duties for a few days. For most patients that develop significant pain and discomfort, this usually develops around one week after treatment as the treated veins begin to be absorbed by the body naturally and is most commonly described as a tightness sensation.
Patients that were complaining of symptoms prior to treatment such as throbbing, itchiness or an aching sensation, will rapidly settle down following EVLA treatment. When patients attend their review appointment at around two weeks, the vast majority have achieved full resolution of their symptoms.
EVLA follow-up
You will be booked in to see your vein specialist six weeks following treatment. Most patients often need a follow-up treatment such as foam sclerotherapy or vein avulsions to achieve full resolution of prominent leg veins and a follow-up ultrasound scan will also be performed at this appointment to ensure there is no recurrence.
It is not uncommon to still notice the varicose veins on the leg at the six-week mark although in most cases they are much smaller compared with before. In some cases, they can look just as prominent as compared with the full treatment but this does not indicate a failure of EVLA treatment. The purpose of EVLA is to address the valve failure in the deep veins of the leg which causes varicose veins. The vast majority of patients will still require either ultrasound-guided foam sclerotherapy or vein phlebectomy to address the prominent veins found just under the skin surface. All treatments require the subsequent application of leg compression stockings for a minimum of one week.